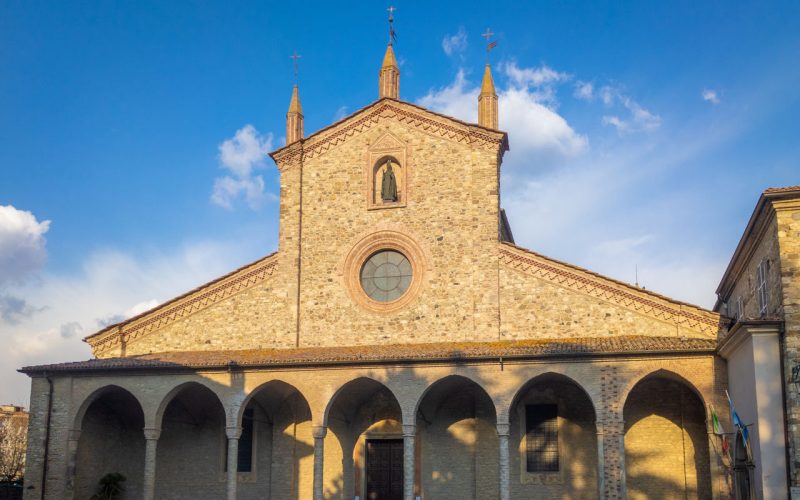 The route starts in the town of Bobbio, on the banks of the Trebbia River.
It has not lost its medieval character, although today its cobbled streets are dotted with wine bars, restaurants and historic shops that offer pleasant stops during a stroll.
Follow the narrow streets to visit the Abbey of San Colombano – one of the largest medieval monasteries in Europe. It is dedicated to Saint Columbanus, who founded it after travelling from Ireland in the 7th century.
The Basilica houses several archaeological finds, including the sarcophagus of the saint. Don't miss a trip to the Ponte Gobbo, or Ponte Vecchio. According to legend, its 11-arch structure was designed by St Columbanus to trick the devil himself.
Round off your tour of the village with a visit to Castello Malaspina built in 1300.
This was an important stronghold of the Guelphs during their disputes with the Ghibellines. Climb to the top of the tower for a view of the town and the river. On a clear day, you can also see the Apennines in the background.
Stop for lunch to taste local cured meats and a plate of maccheroni bobbiesi.
This local pasta is prepared with eggs and butter and shaped using a knitting needle, then topped with sauce.
A few minutes' drive from Bobbio is another must-see village in the Trebbia Valley: Corte Brugnatella.
Start in the oldest part of the village, Brugnello, also called Borgo degli Artisti (Artists' Village). This is located on the top of a rocky spur at an altitude of 464 metres. Below flows the river Trebbia.
Some of the stone houses in the village are so old that they date back to 560. Artists were commissioned to bring the village back to life by decorating the houses and streets, carving shutters and recovering old stones to make seats. Continue up to the church to look out from the terrace.
The view from here of the river meandering down the valley is unparalleled.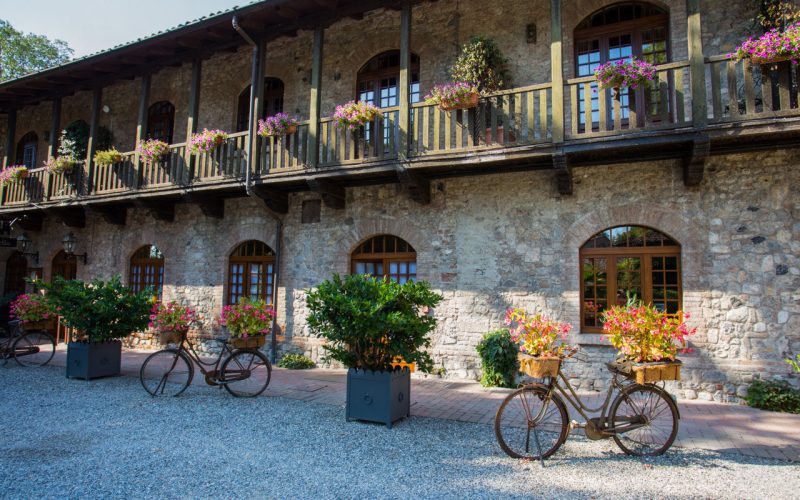 Take the road back to Piacenza then stop at Rivalta, a small fortified village guarding the Trebbia River from above. The village still has its original medieval layout.
At the top is the well preserved castle – one of the most beautiful in Emilia-Romagna. It boasts a very long history linked to the family of the counts Zanardi Landi, who still live there. The parkland around the fortress, part of the circuit of the Castelli of the Duchy of Parma, Piacenza and Pontremoli, is also splendid.