Emilia Romagna
The Quadrilatero del gusto of Bologna
4 streets packed with flavour in Bologna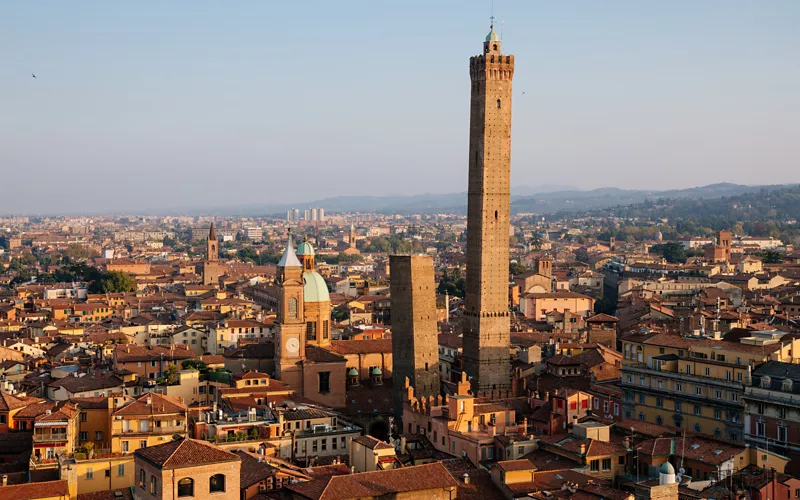 The Quadrilatero is located in the centre of Bologna, where numerous shops specialising in typical dishes of the Emilian and Bolognese gastronomy, are concentrated. The perimeter is well defined by the intersection of 4 streets: via Rizzoli, via dell'Archiginnasio, via Farini and via Castiglione.

Within this area the intertwining streets can get confusing, but it's well worth stopping by via Ranocchi to find the oldest Bolognese tavern: l'Osteria del Sole.
The originality of the locale is immediately highlighted as they serve only wine and drinks. That's right: if you want a bite to eat, you have to bring your own favourite snacks or meal yourself. A totally unconventional way to have lunch or dinner, but great for spending time in good company. Not to worry though, you won't go hungry: there are a myriad of food options to satisfy any palate. 
Via Clavature, one of the main arteries of the Quadrilatero, you'll come across a place well worth focusing on: the del Mezzo Market, one of the oldest and most wonderful examples of Bolognese culinary culture. Here it is possible to get food to take away or to sit and eat on the small communal tables. A colourful reality of fruit stalls to fresh vegetables, one could happily get lost in enjoying the genuine traditional flavours. 

Like a sirens call luring all tourists who venture past the picturesque window fronts of via Capraie and via Drapperie, cheese, traditional cured meats, fresh egg pasta filled and plain, rotisserie meats and desserts captivate the senses (how could anyone resist the smell of mortadella?). Not to mention the Pinza Bolognese ripiena di mostarda, a pastry interlaced with pear and quince jam, made to make your mouth water! 
Another essential visit is to the historic bakeries. They do not limit themselves to baking just the usual bread and desserts, but also bake traditional treats like the Certosino sweet bread with almonds, pinenuts, dark chocolate and candied fruit, and the "torta degli addobbi", a traditional rice, almond and citrus cake. 
Having a browse around the local grocery stores and wine shops is rather inevitable, given the selection of wines and spirits, chocolates, desserts, cured meats, sauces and gravies. 
Time for tigelle and cured meats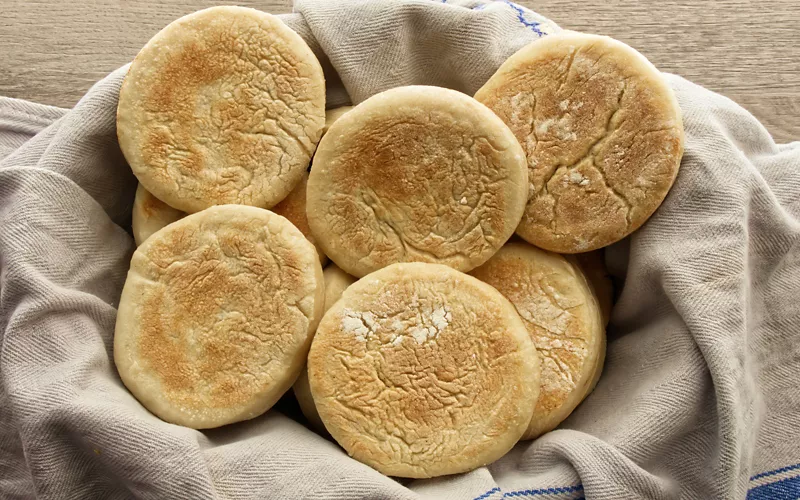 You can't leave the Quadrilatero without passing by via Pescherie Vecchie to have a tigelle bread appetiser served with cured meats, tigelle and salami. 

Hospitality, flavours, authenticity. In short there really is something for everyone.