Campania
Travelling to the mountains from Naples: here's where to go
People often associate southern Italy only with the sea and the sun, without realising that in winter there is more than one option for putting on your skis and enjoying the beauty of the snowy landscapes.
The Matese: skiing, snowshoeing and food and wine enjoyment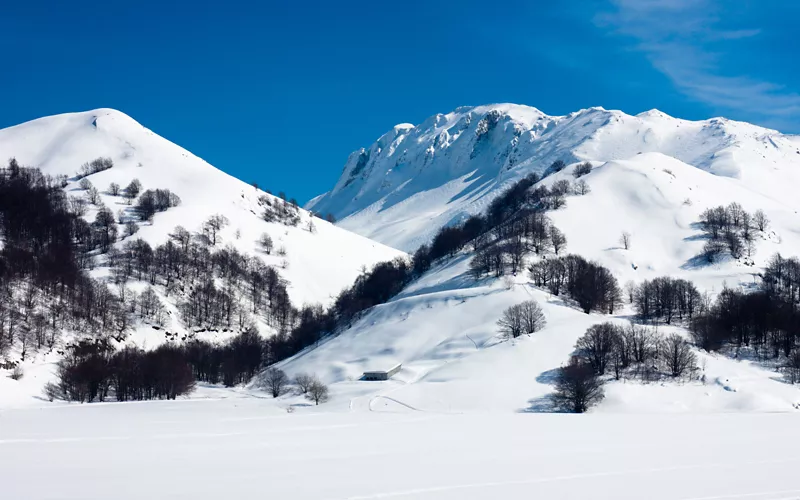 On the border between Campania and Molise lies the Matese massif. The highest peak is Monte Miletto. Campitello Matese, situated at an altitude of 1400 metres, offers 40 kilometres of slopes and 7 ski lifts.
The Cristallo and Caprio slopes are not to be missed. There are also mogul slopes for free-styling, off-piste tracks and snow parks. You can learn snowshoeing and take skiing and snowboarding lessons here. It is located just over 100 kilometres from Naples. The local delicacies to taste include Matese pecorino cheese, Quercello spreadable salami, and cod m'ntanara (mountain cod).
Skiing in Roccaraso on 190 kilometres of slopes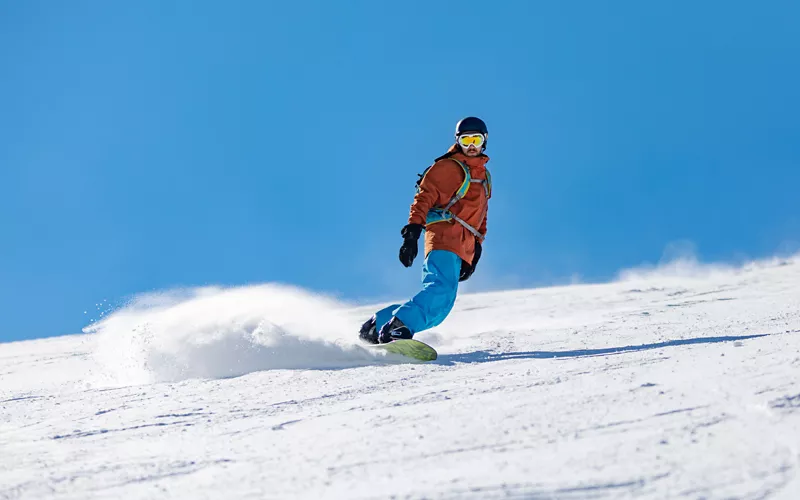 Skiing on the 130 kilometres of downhill slopes and the 60 kilometres of cross-country trails in the Abruzzo ski resorts that include Roccaraso, Rivisondoli, Pescocostanzo and Pescasseroli, just over two hours by train from Naples, is almost like being in the Alps.
Roccaraso also offers ice skating, bobsleigh and toboggan runs, and snowshoeing. To satisfy the palate, here you can sample polenta with mutton ragù.
The Laceno Lake ski resort in Avellino is the closest to Naples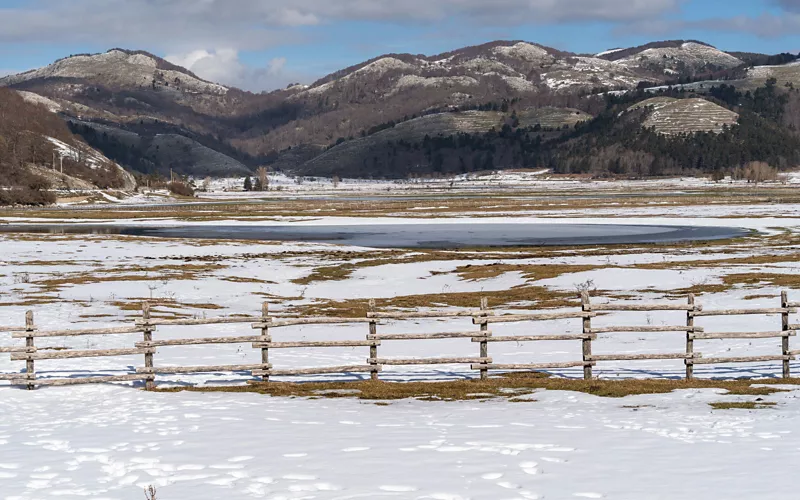 Located in the province of Avellino, this is the only ski resort in Campania within an hour and a half's drive of Naples. It's proof that you don't need to go to Molise or Abruzzo to find snow.
At Laceno Lake, there are 16 kilometres of slopes and ski lifts up to 1650 metres just below the peak of Monte Cervialto, the highest of the Picentini Mountains. The Nordic track offers a wonderful view of the Gulf of Salerno. Cross-country skiers can enjoy a two-kilometre loop, and there are also snowboard tracks and a baby park for the little ones.