Matera: the wonderful UNESCO World Heritage site Sassi of Matera
Matera, a rare jewel of Basilicata.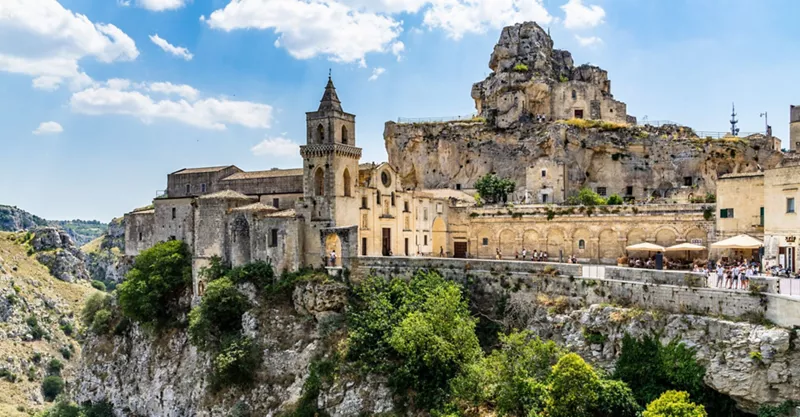 The symbol of the city are the "Sassi", caves dug into the mountain where the local people lived until they were forced to settle in modern accommodation in the 1950s.
Overlooked for many years, the Sassi of Matera entered the World Heritage List as an example of an age-old way of life to be preserved and handed down to posterity.
Matera is an admirable example of a sustainable way of life.
The history and magic of Matera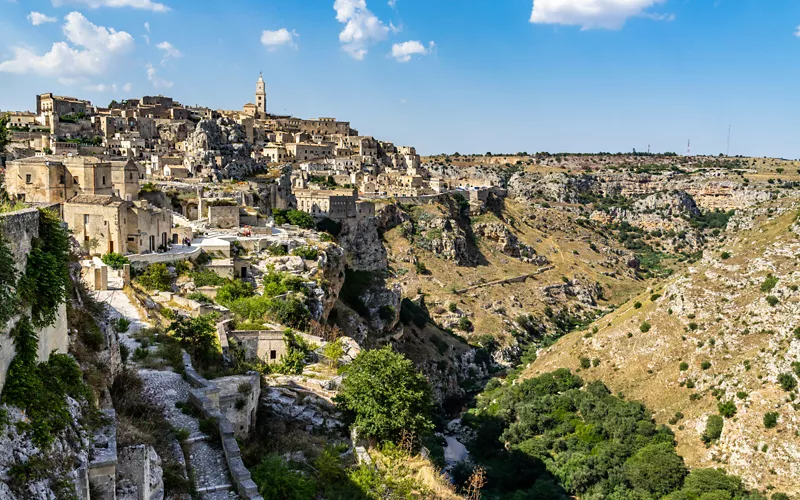 The history of Matera goes way back to Palaeolithic settlements, while the first Neolithic pottery in Matera dates back to around 7500 years BC, when terracotta pottery was produced in the villages. Built on an entrenched prehistoric village, the town is likely to have Greek origins.
In the times of Magna Graecia, Matera shared a close relationship with colonies on the southern coast, becoming a trade and transit route in Roman times.
It hosted key immigrations of Byzantine and Benedictine monks, who transformed the caves of the huge Gravina valley into Rock Churches.
After the settlement of the Normans in Italy, the city enjoyed a period of peace, followed by famine and earthquakes. Matera was a royal city for a long time, until it came under the rule of the Aragonese and was ceded to Count Giovan Carlo Tramontano, who was later killed by the tax-oppressed locals.
The people of Matera have never been afraid to make themselves heard: they were the first in the south to rebel against Nazi occupation.
In 1952, a national law called for the evacuation of the Sassi, considered the "shame of Italy" due to overcrowding and unsanitary conditions, and the construction of new residential districts to develop a new city area. 
What to see in Matera: 4 unmissable sites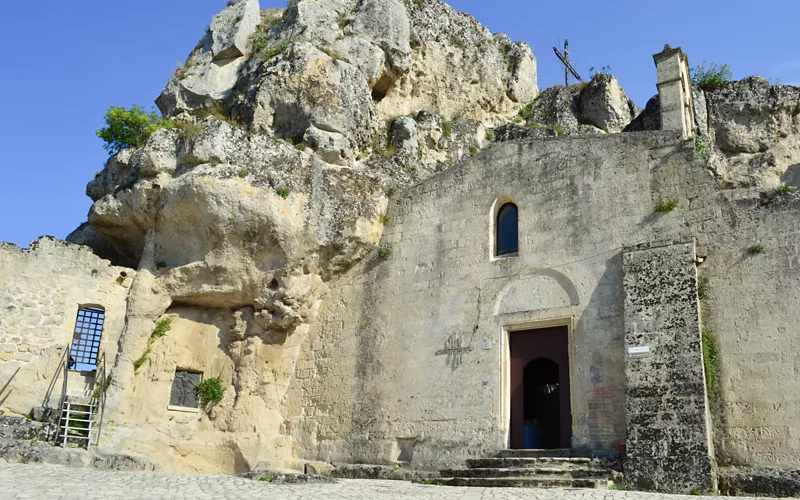 Spectacularly carved out of tuff, Matera lets you relive history thanks to its famous Sassi, numerous Rock Churches and unspoilt natural areas. Let's check out what to see in Matera.
The symbol of Matera: an obvious but obligatory first stop at the Sassi di Matera (Stones of Matera). Declared a UNESCO World Heritage Site, the ancient settlement was built into the volcanic tuff rock lining the Gravina valley. Its winding alleyways, maze of caves, gardens, terraces and tunnels make it a unique architectural complex.
Matera and the cave church: visiting the Crypt of the Original Sin is a dumbfounding experience. This beautifully frescoed cave church is carved into the wall of the Gravina di Picciano, just outside Matera. One of the most important examples of early medieval painting in the Mediterranean, it was once used by shepherds as a shelter for livestock.
The Rock Churches of Matera: a must for anyone's bucket list. Founded in the early Middle Ages, these mystical places are carved into the rock to create hermitages, crypts, basilicas and sanctuaries, scattered throughout the urban fabric of the Sassi. 
What to see in Matera: 2 ideas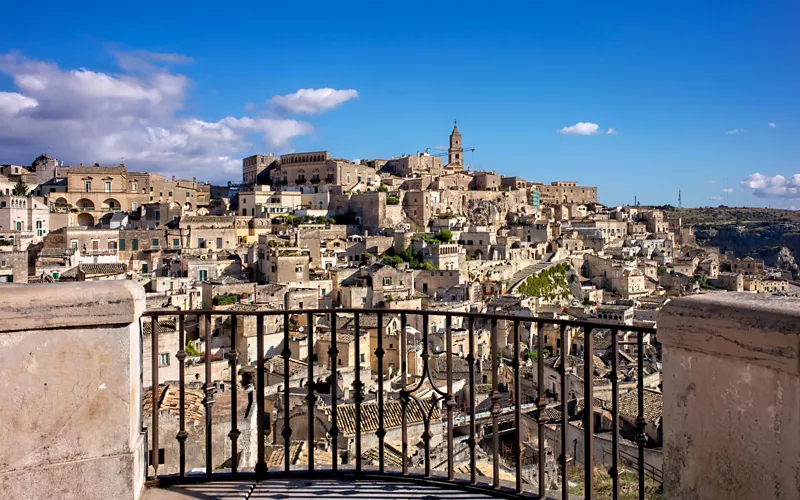 If you are wondering what to see in Matera to make the most of this enchanting place, here are two sites that we think are unmissable.
First stop: the House Cave of Vico Solitario. This ancient dwelling, furnished with authentic contemporary furniture and tools, is the perfect opportunity to understand what life was like in the excavated houses of the Sasso Caveoso.
Onwards to the Piazzetta Pascoli of Matera, a romantic balcony offering evocative panoramic views of the Sassi. To the left of Palazzo Lanfranchi palace, it is named after the poet Giovanni Pascoli, who began his career as a Latin and Greek teacher in this city.
What to eat in Matera: 4 specialities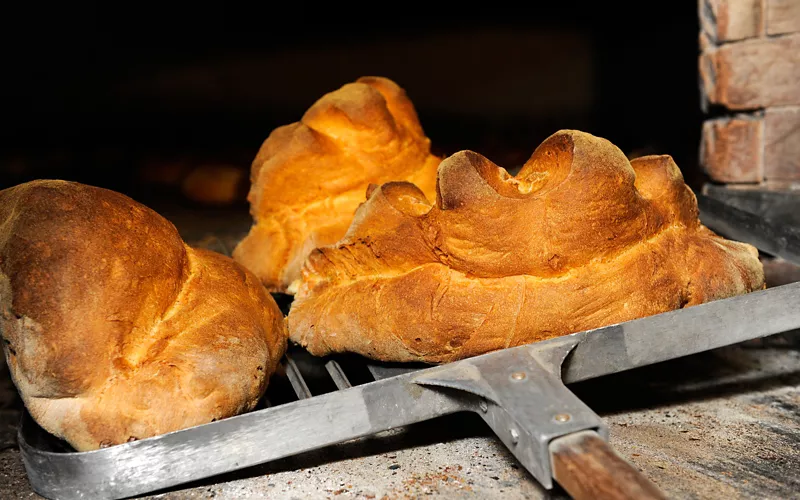 Matera's culinary tradition is characterised by simplicity, with inexpensive and natural ingredients that pack an overwhelming taste.
If you're wondering what to eat in Matera, your go-to dish should be sweet cruschi peppers, a Senise PGI product that is first sun-dried then lightly fried. A true explosion of taste!
Then we have pignata, prepared by placing mutton in a clay pot together with potatoes and aromatic vegetables, sealing it all with pizza or bread dough and slow-cooking it for hours in a wood-fired oven or fireplace.
Be sure not to miss out on a taste of cialledda salad, prepared with stale bread softened with water and seasoned with simple ingredients such as onion and extra virgin olive oil. A firm favourite of all ages, it can be eaten hot or hot depending on the season. And let's not forget the typical Matera product par excellence: Matera bread.
Unique places to see in Matera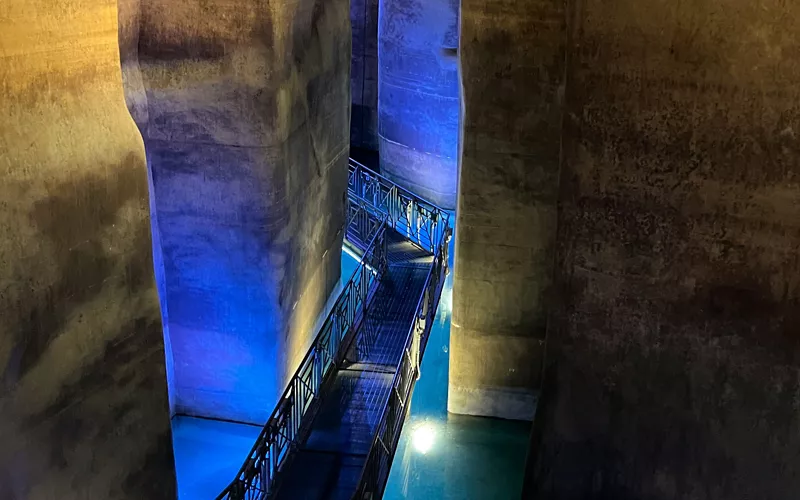 Where better than Matera to visit in search of unusual and hidden places?
First, we have Casa Noha (House Noha in Matera), a historic house in the heart of the Sassi with vaulted ceilings and intricate carvings. An outside staircase leads to the five rooms of this property that once belonged to the noble De Noha family.
Then there is Palombaro Lungo (Long Palombaro), a giant subterranean cistern under Piazza Vittorio Veneto, artificially excavated with rock walls lined with cocciopesto plaster. A breathtaking excursion guaranteed.
You are sure to be captivated by the Belvedere di Murgia Timone, an exhilarating vantage point offering impressive views of the Sassi di Matera.