Basilicata
The Castle of Melfi in Basilicata: a fortress-guide to the Middle Ages
The Melfi Castle, with its imposing and iconic silhouette, is the symbol of the city located on the slopes of Mount Vulture in the province of Potenza, Basilicata.
The history of Melfi Castle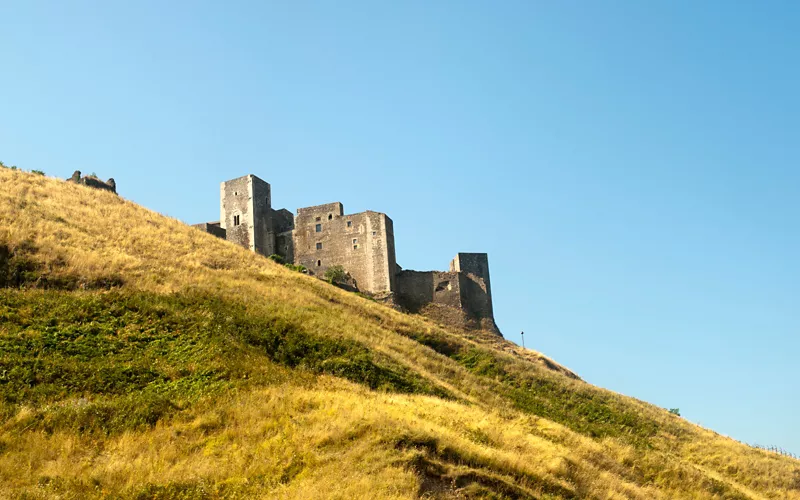 The history of Melfi Castle begins at the end of the 11th century. Rising in a strategic position and built by the Normans as an ingenious crossing point between Campania and Apulia, it was essential for defence against external attacks.

Five ecumenical councils were convened in Melfi, capital of the county of Apulia, organised by five different pontiffs. Among them, Pope Nicholas II decided to stay in this walled fortress that became the centre of important events.
Here, the signing of treaties and the historical celebrations took place, so much so that the city experienced a rich period when it was promoted to capital of the Duchy of Apulia and Calabria.
The importance of the fort grew with the arrival of the Swabians, in particular with Frederick II, who chose it as his residence and approved some important restorations.
The manor was the place where the constitutions of Melfi were promulgated, became the repository of taxes levied in Basilicata, and was also a prison that housed well-known names.
With the fall of the Swabians and the arrival of the Angevins, the castle underwent massive extensions and restoration works and was elected by Charles II of Anjou as the official residence of his wife Mary of Hungary in 1284.
Modified further by the Aragonese, it became the property first of the Acciaiuoli, then the Marzano, the Caracciolo and finally the Doria.
The castle survived two violent earthquakes unscathed, in 1851 and 1930, unlike other monuments of the city. 
Special and famous, but why?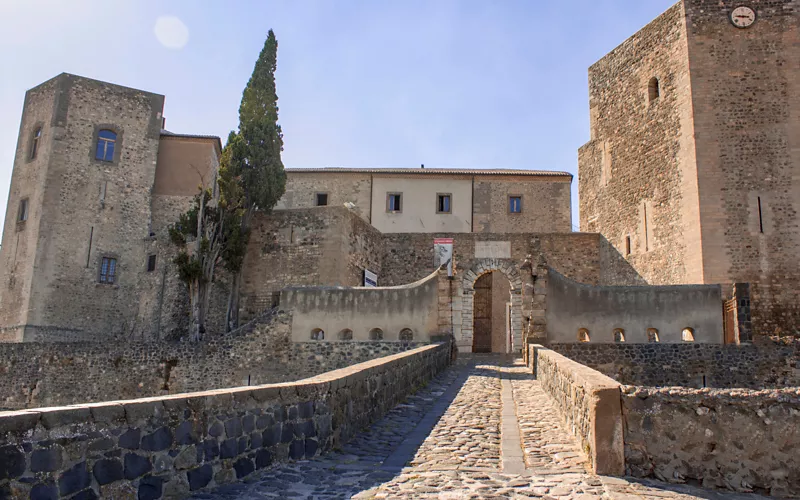 The castle of Melfi rises on a hill of volcanic origin, overlooks both the new inhabited area and the historical centre of Melfi and catches the eye with its ten towers, seven rectangular and three pentagonal. The four entrances, three of which are Angevin and one commissioned by the Dorias, are equally spectacular: through one of them one enters the village through a bridge, once a drawbridge.
Inside, the beautiful main courtyard is overlooked by the baronial palace and the noble chapel.
On the ground floor of the Melfi castle, which still retains the walls that encircled the entire town, is the Melfi National Archaeological Museum, which houses the important archaeological documentation found in the area.
In the Clock Tower you can admire the splendid Sarcophagus of Rapolla, a Roman sarcophagus found in 1856. Belonging to a high-ranking personage, it is a fine product from Asia Minor from the second half of the 2nd century, on whose lid the deceased is depicted lying down.
The Castle of Melfi is in fact a wonderful stop on a journey to take in history.