Trentino
2 days on Lake Ledro with the whole family, enjoying green campsites, cycle paths and unspoilt nature
The Ledro Valley is the perfect destination for those in search of outdoor adventures and unspoilt nature
What to do at Lake Ledro: by bike
The Ledro Valley is perfect for mountain biking. There are winding, paved mountain roads for a smoother ride, or you can take the off-road trails for a more strenuous challenge.

There are more than 200 km of marked routes with roads suitable for both beginners and adrenaline junkies.
Among the most popular routes are the ascent to Tremalzo, and the climb to Bocca di Trat - Rifugio Pernici. For the little ones, cycling on the cycle path along the valley floor leads to numerous playgrounds.
What to do at Lake Ledro: outings with a pushchair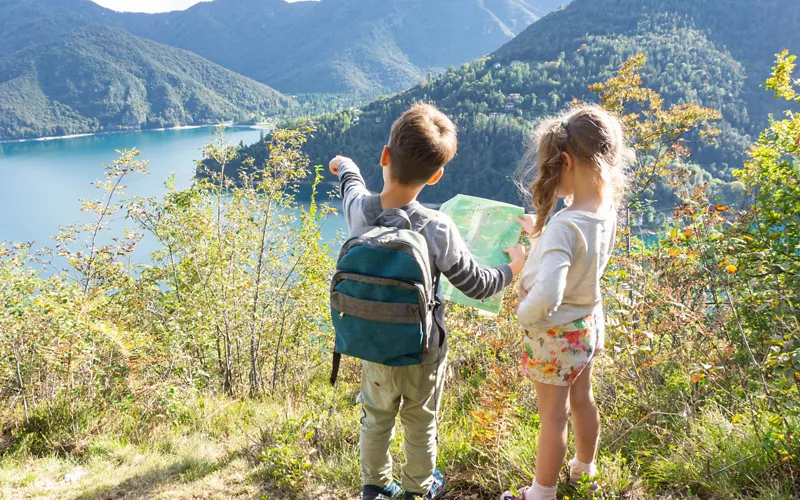 Who said you can't do anything with a pushchair? In the Ledro Valley there are many routes suitable for new parents who want to take a stroll with their children and enjoy the view.
The first is definitely the 10-kilometre tour around the lake. The route is completely on a dirt footpath or a less busy tarmac secondary road.
For a less arduous walk, head out from the Rifugio Garibaldi to the Malga Bezzecca, where in summer you can watch cheese being made by hand and learn how the malga, or mountain cottage, is run.
What to see in 2 days at Lake Ledro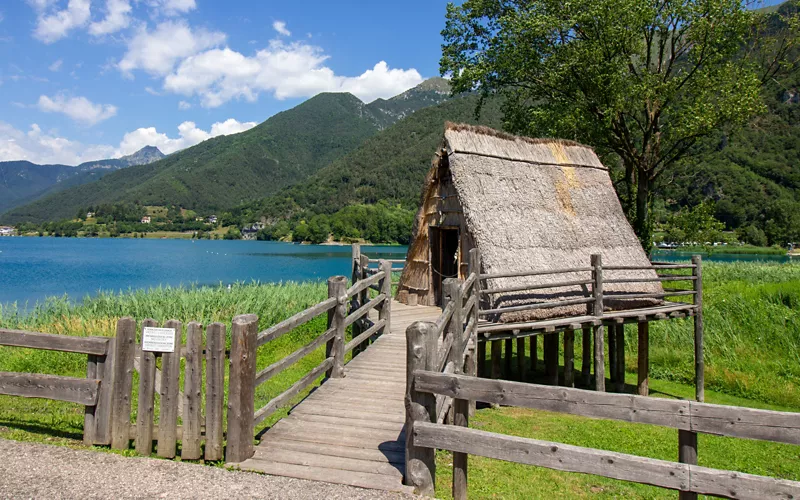 Deep in the heart of the valley, Lake Ledro is a glorious and seductive sight. A picturesque alpine lake with surprising blue-green waters, it is small and fairly peaceful, making it the perfect alternative to Lake Garda, as well as the now-famous and popular Trentino lakes.
Choose one of the pebbled beaches along its shores and spend the day relaxing. If you feel like being more active, you can try your hand at water sports such as SUP (stand up paddling) or kayaking. In summer, the water reaches temperatures of 24 degrees, and you will feel as if you are bathing in a large swimming pool. 
Which beaches to choose and why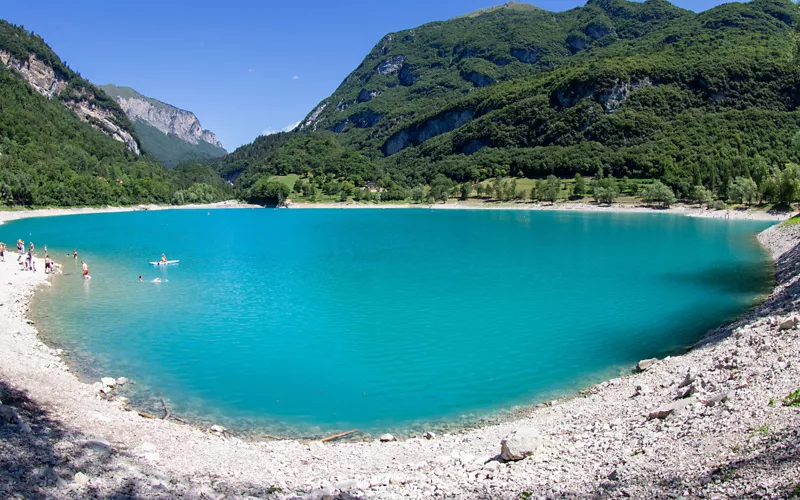 Pieve di Ledro: divided into three areas, it has various facilities including a beach volleyball court, a large car park, bars and pizzerias, a children's playground and a minigolf course.
Molina di Ledro: the largest and most sun-drenched, it has a large green lawn on which to relax and sunbathe, a beach volleyball court and tennis courts, toilets, ample parking and a bar.
Mezzolago: a large lawn with a children's playground, picnic tables and a floating jetty.
Pur: the quietest in the valley with a large lawn with playground, free parking, bar and pizzeria nearby.
Wakeboarding fun on Lake Ledro
At the beach in Pur you can experience the thrill of speeding across the water on a wakeboard. This sport is a fusion of water skiing, snowboarding and surfing.
Every day from 9.30 a.m. to 6 p.m.
Price per person : €10.00 ride + lesson
Course suitable for children over 7 years old.
Don't miss the Museo delle Palafitte (Pile-Dwelling Museum)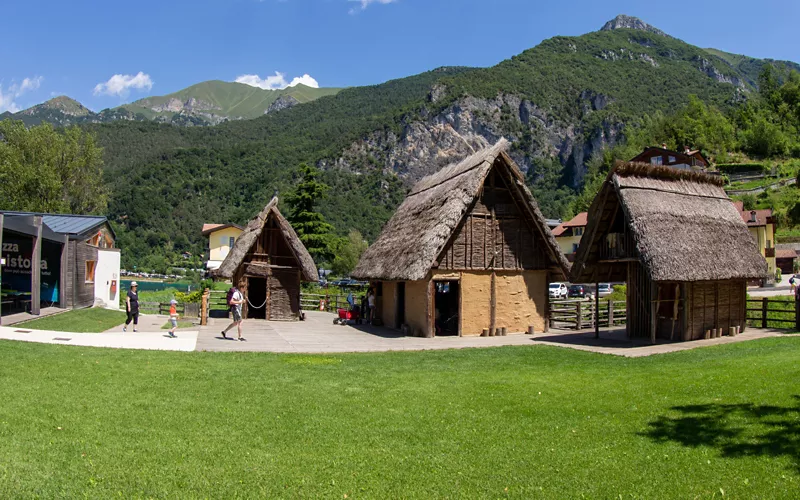 The Museo delle Palafitte is a museum dedicated to prehistoric life in the valley.
On the shores of Lake Ledro, archaeologists have uncovered the original remains of a pile-dwelling village dating from 2200-1350 BC. Over ten thousand piles emerge from the surface of the lake; the remains of one of the largest prehistoric settlements ever found in Europe.
The museum, completely renovated in 2019, guides visitors through the daily life of the Bronze Age, including reconstructions and the original remains of a pile-dwelling village. There are hundreds of pile-dwelling sites in the Alps. Only 111 of these, including that of Lake Ledro, have received UNESCO recognition.
Opening hours and prices
Open every day: March - June: 9.00 - 17.00 July - August: 10.00 - 18.00 September: 9.00 - 17.00
Full price ticket: €4.50 - Reduced price ticket: €3.50 Family ticket: €4.50 / €9 (1 or 2 parents with minors)
Free for children under 14 years old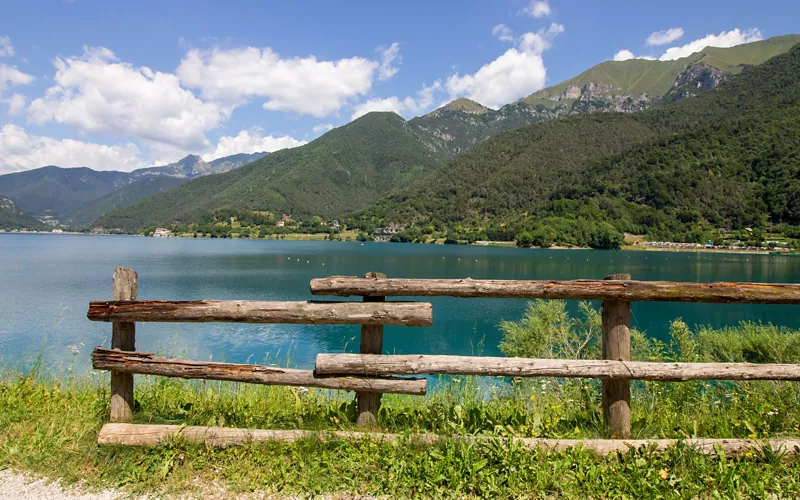 Ledro Land Art is one of the most interesting cultural attractions you will find in the area.
Scattered along the path through the pine forest of Pur are a series of creative works of art. It's a veritable open-air museum in which all the works have been created by local artists, mostly from natural materials.
The idea is to create a relationship between the forest and art, and it is a great way to add another dimension to a simple walk in the forest.
Guided tour every Friday from 15 July to 26 August, 10am
Price: €4 (free for children up to 7 years old)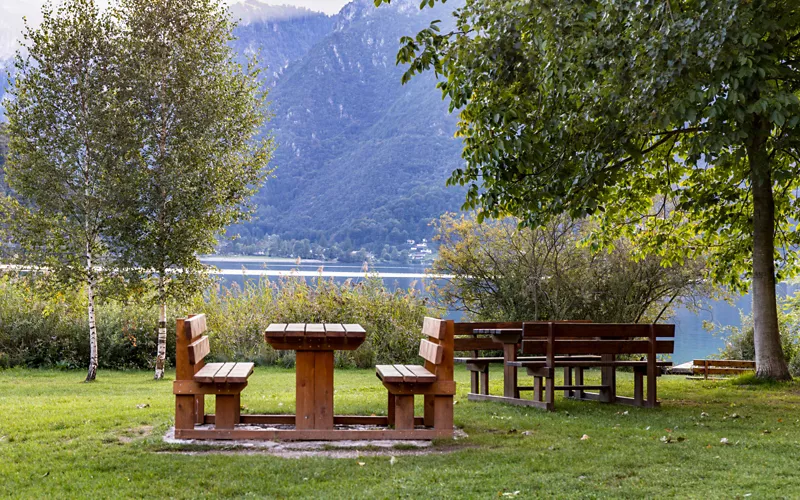 Directly on the shores of Lake Ledro is the Camping Village al Sole, a perfect place for the whole family. There is also a 27° heated swimming pool, perfect for the little ones, with games and lots of fun.
For those who love camping life, but don't want to sacrifice comfort, there are the brand new Mobil Homes Ledro, designed with the idea of keeping the environmental impact to a minimum and made entirely by Ledro craftsmen. Undoubtedly the most authentic way to have an unforgettable holiday in the area.