Sicily
Tindari and Its Lagoon
Legend, art, culture, and fairytale landscapes: this is Tindari.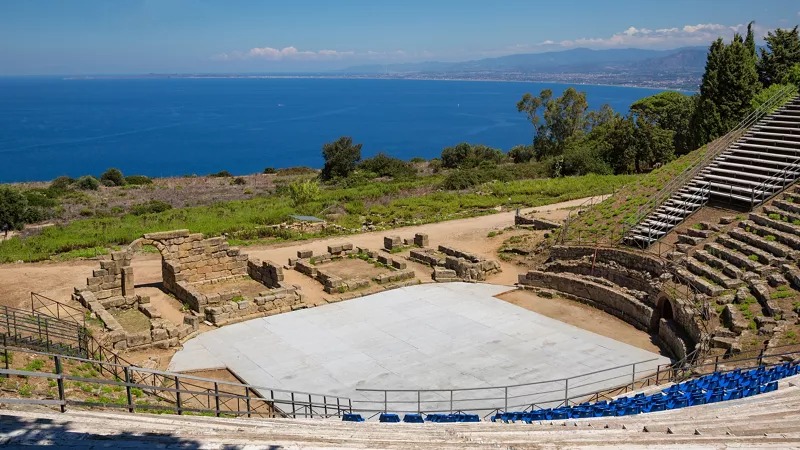 The ruins of the ancient city of Tindari are relatively well-preserved. The urban checkerboard plan was typical to Roman cities in those times; further evidence includes the insulae (Roman apartment buildings) that were found between two ancient decumanus roads. Along with the mighty defensive wall (in Roman Opus Quadratum construction), they are all quite evocative works, yet the structure that astounds above all others is the Greek Theatre. 
Dating back as far as the end of the 4th Century and refurbished during the Roman epoch, the 197-ft in diameter Theatre is a marvel of acoustic engineering, and has hosted music, dance and theatre festivals over the last 70 years. Standing next to a promontory, it looks out nobly toward the sea.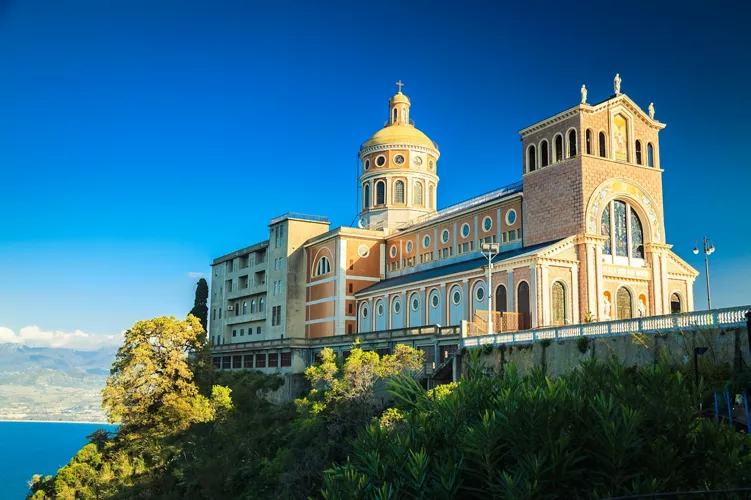 The Sanctuary of the Madonna Nera, however, is the foremost attraction in Tindari. Inside, the sculpture of the Virgin and Child, in citron wood, is said to have reached Tindari in an attempt by the faithful to keep it safe from the 8th-Century Byzantine Iconoclast movement.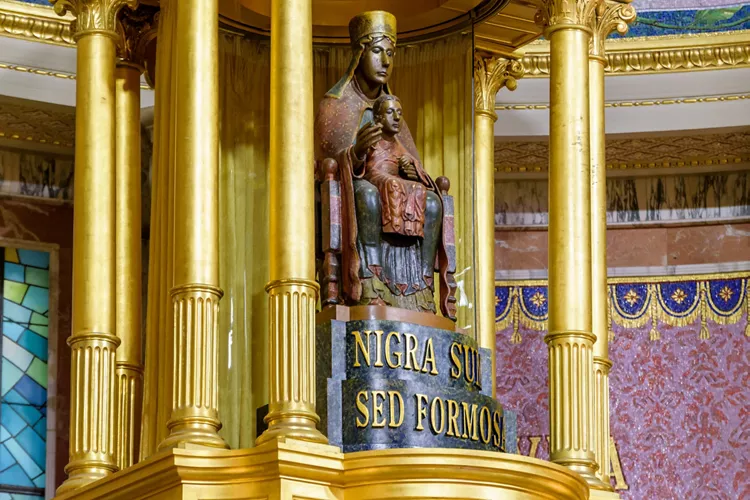 According to legend, the statue was abandoned by the sailors of a ship moored under the promontory; otherwise they feared that to take it with them would go against divine will and prevent them from setting sail anew. Today, the Black Madonna is venerated every September 7th.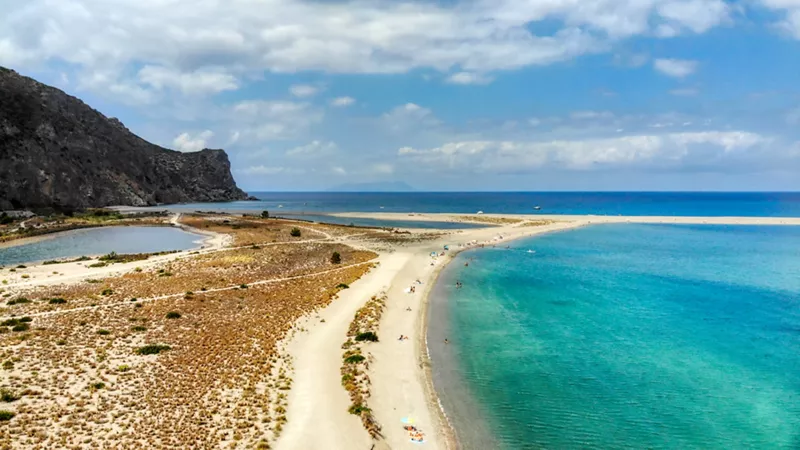 Beneath the promontory lies the Oliveri-Tindari Lagoon, a small strait of water of exceptional beauty that today is a nature reserve characterized by a brackish yet lacustrine environment mixed with marine sands. The Lagoon is a destination for tourists frequenting the Beach of Marinello, which boasts an ancient myth of its own: that is, the Beach was formed after a child fell, uninjured, from the promontory. 
The Donna Villa Grotto, visible on the rocky crag, completes the trifecta with its own mythical tale: its internal potholes are said to be the result of a sailor-eating sorceress's fingers, irate because not able to satisfy her insatiable appetite.