marche
Gradara
Back to the Middle Ages! Entering the fortified village dominated by the fortress feels like going back in time
The mastio was built by the powerful De Griffo Family around the year 1150 however it was the Malatestas that constructed the Fortress and pair of fortification walls between the 13th and 14th Centuries, thus lending to Gradara its aspect as viewed today. Gradara has changed hands several times over the course of its existence, with various noble lineages in contention: think the usual suspects, i.e. the Borgias, the Della Rovere and Medici clans. Having said this, the Rocca's exceptional state of conservation has to be attributed to the engineer Umberto Zanvettori, who was responsible for reverting the fortress back to its original detail and beauty in 1920.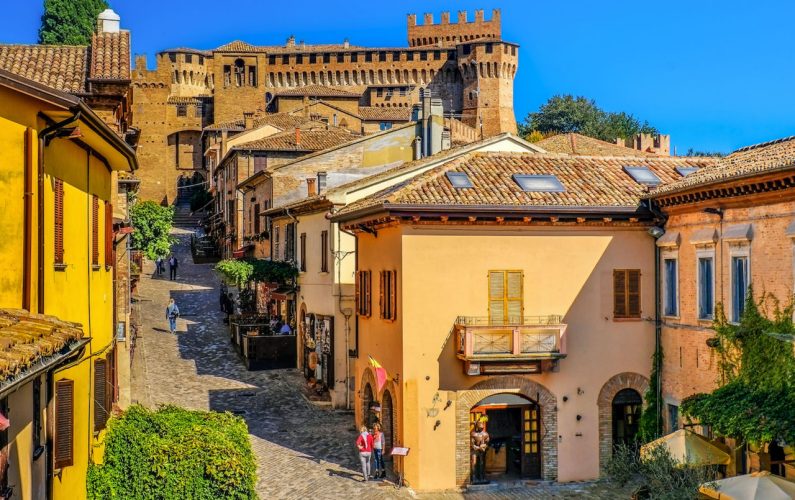 Gradara is also blessed to be set within a territory rich in olive groves, vineyards and, consequently, is part of an important culinary culture. The typical trattorias and restaurants of Gradara offer excellent Marchigiano-Romagnola cuisine, where diners can taste an array of traditional gastronomic dishes and delicacies. Gradara's most characteristic dish is a plate of Tagliolini con la Bomba it derives from peasant traditions, while its name – Tagliolini with a Bomb – relates to the way in which it is made. During Il Medioevo a Tavola (the "Medieval Age at Table") shows off its calling for history and particularly for the Middle Ages, dedicating entire days to Medieva cooking, with local restaurants metamorphosing into 14th-Century taverns. And Gradara's favorite event is Assedio al Castello, or the "Castle Siege" of 1446. This historical re-enactment, taking place in the penultimate weekend of July, opens with a pyro-musical show and with said re-enactment, in which the Siege is played out with actors, horses and special effects. The fun continues in the following days, complete with Medieval atmosphere and initiatives in the historic center. Finally, visitors that have the opportunity should not miss The Dragon Castle, Italy's most magical Celtic festival.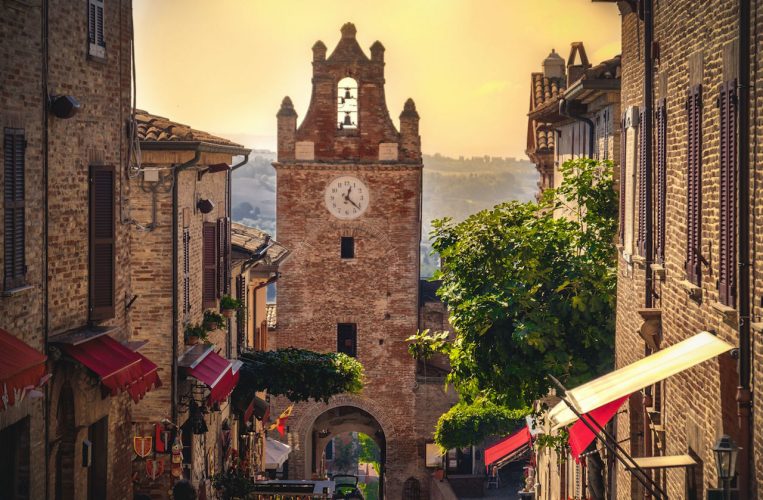 Legend has it that Paolo and Francesca, the two lovers that Dante placed in his Second Circle of Hell, for lust, conducted their romance in the Castello di Gradara. Condemned to eternal damnation and eternal commemoration both, the two lovers are symbols for pure and unconditional love.