Lombardy
Valmalenco: skiing, nature and Europe's largest cable car
Whether you are an avid skier or a snowboarding whiz, Valmalenco is the perfect destination for you.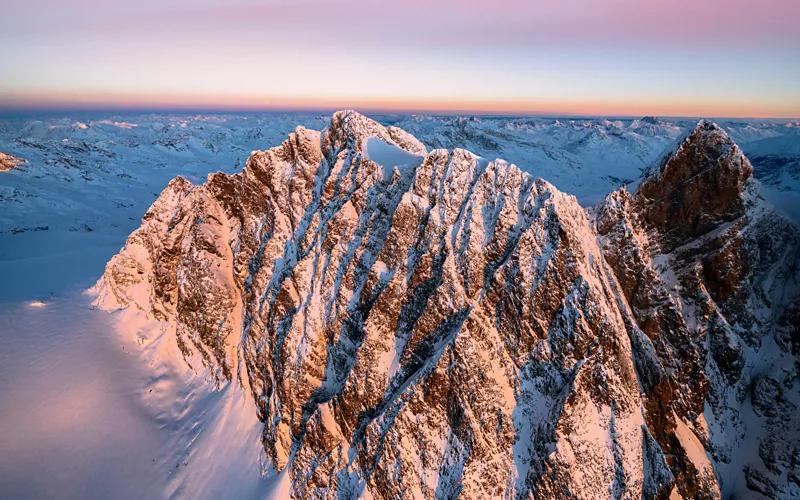 In Valmalenco, you are almost guaranteed to see snow all year round. From December to April, a picture-perfect panorama will open up before your eyes, with the beautiful peaks and huts of the Alpe Palù ski resort enveloped in fresh, pure white snow.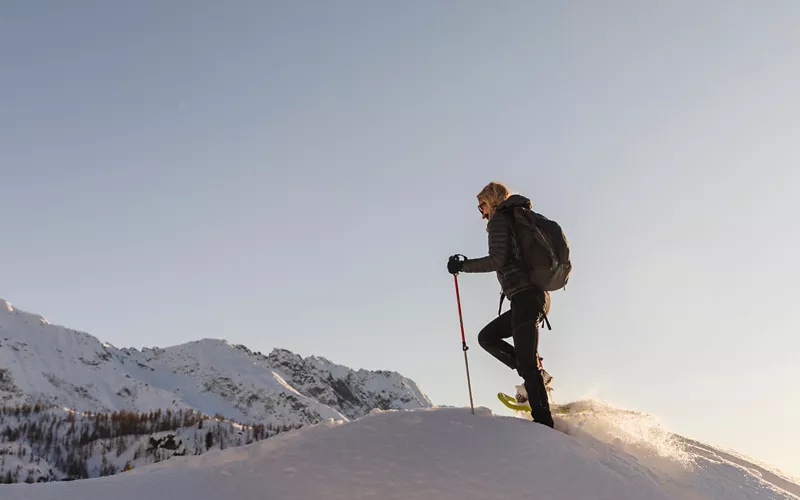 Valmalenco is more than just a place for active winter sports. Once you arrive, you will also be treated to plenty of opportunities for relaxation, as well as chances to indulge in the unmissable traditional gastronomy.
From sliced meats with cheese, to tagliatelle with mushrooms, to sliced beef with Polenta Taragna and the delectable local apple strudel to finish, you certainly won't go hungry or unsatisfied!
For anyone who loves to hike, it is well worth taking the opportunity to walk or snowshoe, wearing the classic snowshoes, around Lake Palü. You will find yourself immersed in a fairy-tale setting, among pine and fir trees and a mostly frozen watercourse.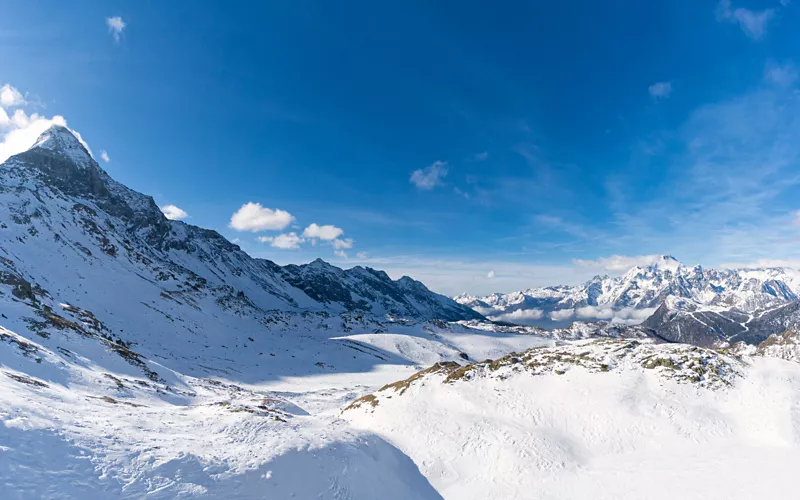 There are a total of 17 ski slopes in the area, of which three are black, eight are red and six are blue. And the impressive figures don't end there, with 25 kilometres of easy downhill runs, 25 kilometres of medium-difficulty runs and ten kilometres of challenging runs, with ten chairlifts that reach a maximum altitude of 2,370 metres (Bocchel del Torno).
Snowboarding and freestyle daredevils, meanwhile, are sure to love the snowpark.
The cross-country trails are 37 kilometres long in total, and thanks to the new Sport-RFID system, you can watch your tricks in an almost real-time video stream.
The most popular among hikers
The comune of Chiesa in Valmalenco is popular with mountaineers because it is located in the heart of the Alta Via Valmalenco, an eight-day trail rich in views that takes you towards the Bernina Massif, Monte Disgrazia and the Scalino mountains.