Lombardy
Lombardy, the Valtelline: Fly Emotion's panoramic Aerofune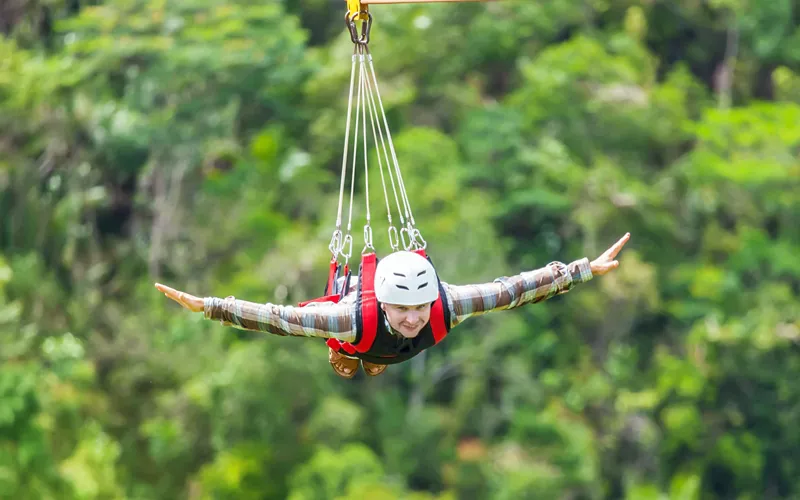 Helmet on, harness secure: get ready to take flight! The first section of Fly Emotion's 230-metre high Aerofune zip line is one and a half kilometres long, connecting Albaredo to Bema.
Soaring effortlessly over a pristine valley, you are secured to a trolley that glides along a steel cable. You will come to a natural stop at the end, thanks to a special automatic braking system.
You can choose to fly solo or with a partner. There are currently certain parameters but no limits relating to weight and height.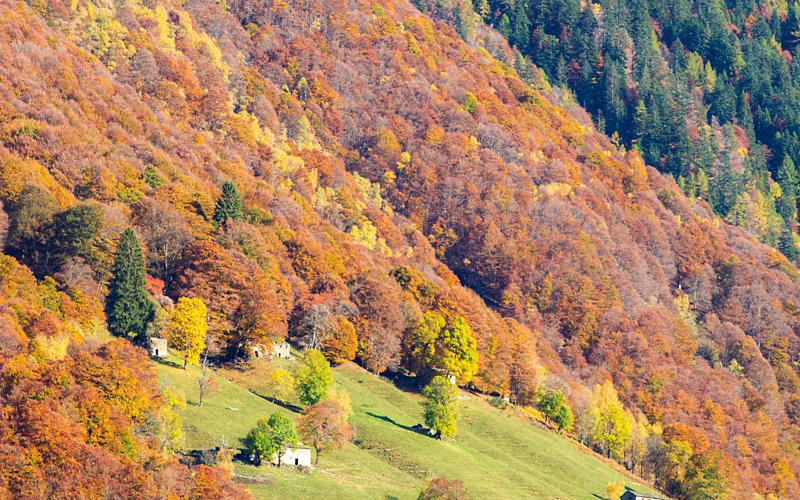 Has your first thrilling adventure left you wanting more? No problem. The Fly Emotion Mobile can take you to your second flight, which is even more adrenaline-pumping.
This time, you'll be travelling in the opposite direction, starting from Bema and arriving in Albaredo. The route is slightly shorter, exactly one kilometre, but it is much higher in the air. At 360 metres above the ground, you will be treated to spectacular views of the enchanting Orobie Regional Park.
At the end of your exciting journey, you can choose your favourite photo at the bar above the ticket office to keep as a memento of this one-of-a-kind adventure.
Bonus Track: the Fly Emotion Aerobosco adventure park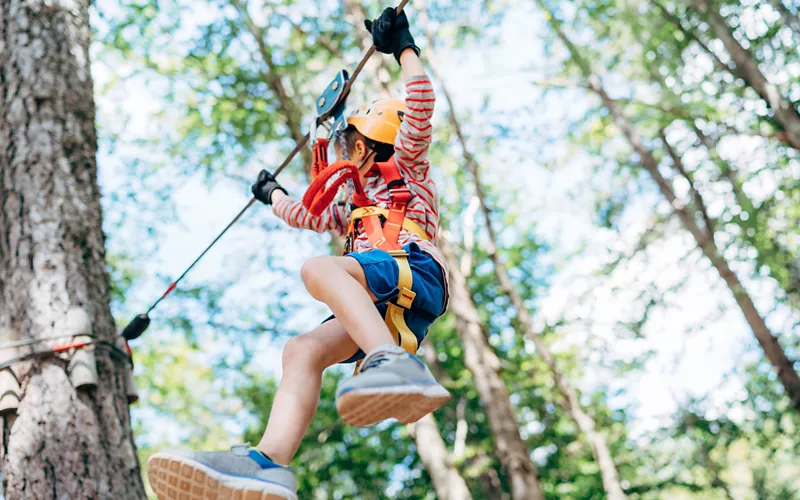 If you're still looking for some fun after the Angel's Flight, we highly recommend checking out Fly Emotion's Aerobosco adventure park in Bema.
Nestled in the heart of the Valtelline valley, Fly Emotion Aerobosco offers four routes with varying levels of difficulty. Among Tibetan bridges, mini zip lines, climbing nets and acrobatic assault courses, there is truly something for everyone!
New entries: the Fly Down and the Railzip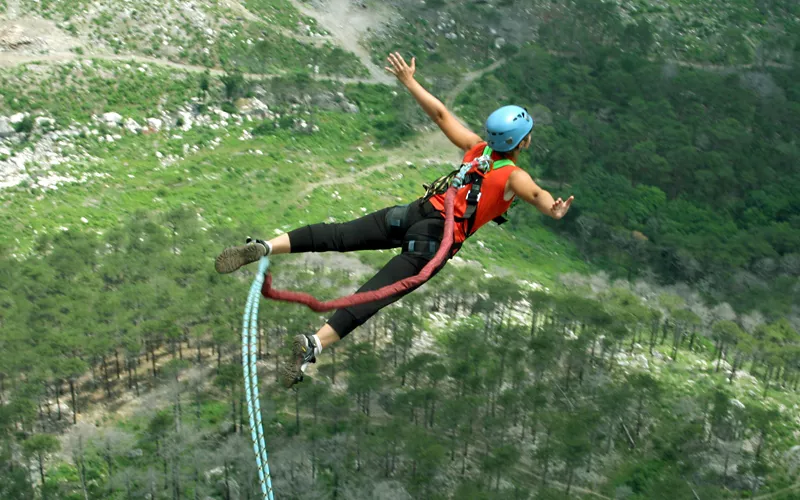 A recent addition at Fly Emotion offers a brand-new adrenaline rush: Fly Down. This is the highest assisted jump in Italy: an impressive 23 metres above the ground. It is suitable for only the most brave and fearless.
Finally, there are the two Railzip zip line routes. You can find the first in Ponte di Legno, in Valcamonica. Here, you can zigzag down a thrilling 1.3-kilometre descent, flying over a beautiful waterfall. The second is in Albaredo, a 700-metre adventure suspended over meadows and valleys.