Lazio
Lake Bracciano
Bracciano unites the beauty and tranquillity of its protected natural endowments with the fascinating, mysterious aspects of its beyond-millenary history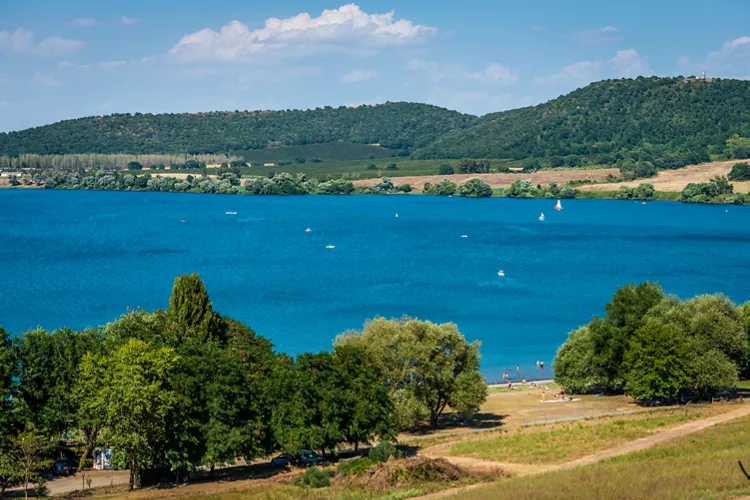 The Park, of course, comprises another lake, that of Martignano also boasting volcanic origins, it is characterized by its small size and almost perfectly-circular form. The two lakes are really two peas in a pod: born from the same volcano (but from two different craters), each is highly-protected and welcomes a large number of tourists every year.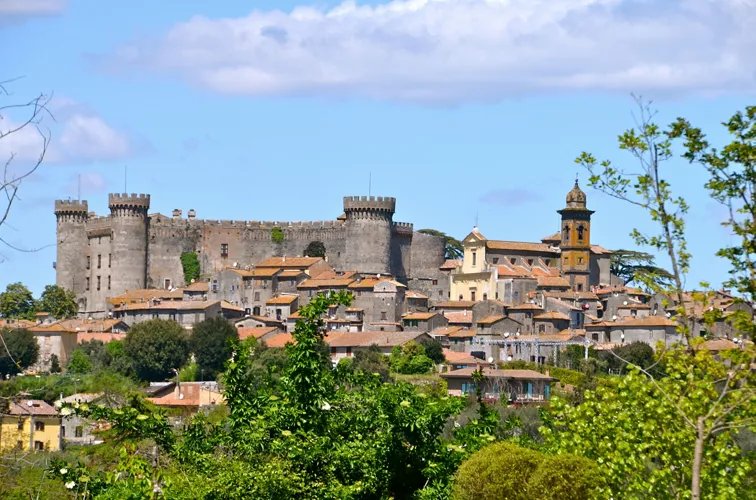 Numbered among the attractions and points of interest in Bracciano is the famous, Medieval Orsini-Odescalchi Castle, that has long been the location for weddings of international status.
Still furnished as it was in its original heyday, the Castle houses a well-appointed museum in some of its rooms, a collection of armour and weapons from the Middle Ages. Visitors to the historic center adjacent to the Castle will find that the borgo's churches and historic edifices lining its characteristic Medieval lanes transport them at least 1,000 years back, if not more.
Here they can also see Bracciano's tiny Civic Museum treating its history by way of interesting finds from the surrounding terrain.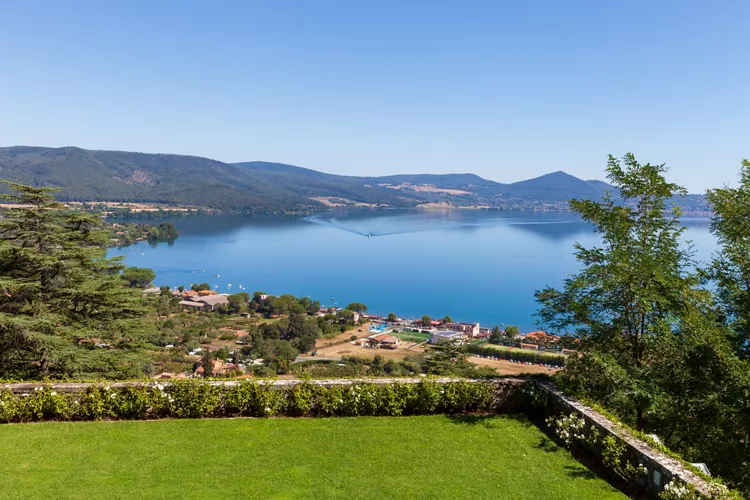 Of the panoramas on view from Bracciano, those from the Belvedere della Sentinella and the Church of Santa Maria del Riposo always leave visitors speechless. Some distance from Bracciano's center are points of interest like the Italian Air Force Museum, found on the shores of Lake Bracciano. Various planes that made Italian flight history took off from this, once the most important experimental flight lab. Now the museum hosts these machines, along with gear, equipment and tools, in its numerous hangars.
Bracciano, given its important natural endowments, sits inside the Parco Naturale di Bracciano-Martignano, excellent locality for excursions, cycling, and other sports activities, as well as for trekking the Park's marked pathways, especially so as to admire the local flora and fauna. The newest addition to the marked trails is that of Santo Celso, along which lies a picnic area bring a sack lunch, take a break, and admire the surrounding beauty until you're ready to set off on another hike (if not, just stroll down to the Lake via the correctly-marked route).
Finally, here in Bracciano, the two annual events most rooted in the Region of Lazio's history are the Passion of the Christ, a 40-year-old theatrical performance that takes place in procession along the town streets and the Infiorata Corpus Domini that, since 1983, has exhibited the intricate work of the skilled "master florists" of Bracciano, appreciated by the numerous faithful and spectators that arrive in Bracciano from all over to see this event.
Travellers to Bracciano will find in it a spot defined by quiet and tranquillity, history and culture, sports and outdoor activity, all set against its gorgeous natural backdrop.