Summer in cities of art: 5 tips for visiting them in an eco-friendly way
The abc of ethical tourism in cities of art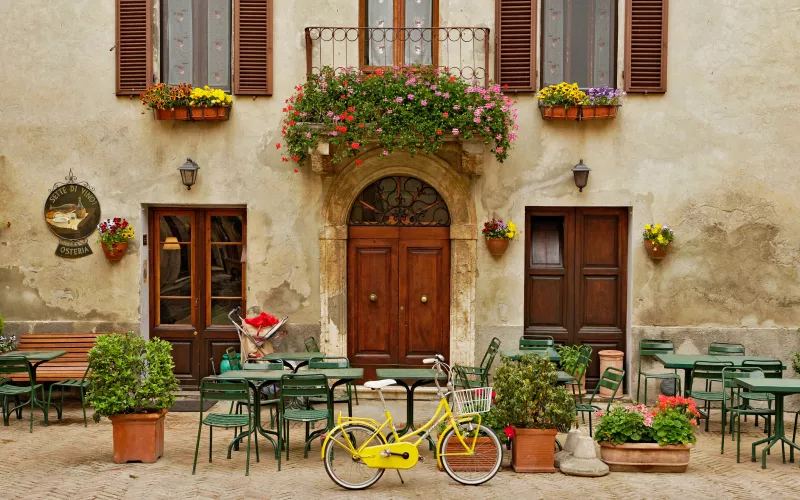 The flip side of the coin is so-called overtourism: the excessive tourist pressure that denigrates the soul and appearance of many cities of art, and alienates local communities from their historic centres.
For their part, local administrations are gearing up to manage visitor flows in an effective and sustainable manner. Siena, for example, was the first Italian city of art to begin certification according to the criteria of the Global sustainable tourism council, the international body that promotes the sustainability and social responsibility of the tourist industry, a process that will enable it to become part of a network of tourist destinations of excellence.
While waiting for the others to follow suit, we should all strive to adopt travel habits that preserve cities from the risks of disposable tourism.
And how can we do this? By setting up tours based on critical and sustainable consumption.
Indeed, eco-sustainable tourism does not only mean itineraries in nature, cycle-tourism or, more generally, respecting the environment, but also, for those who are staying in a city, promoting the local economy, paying more attention to the inhabitants, culture, traditions and local economies.
If we want to continue to enjoy the most beautiful Italian destinations, we should start with ourselves, and try to plan and experience holidays with a little extra care.
The journey: consider the time of year and the means of transport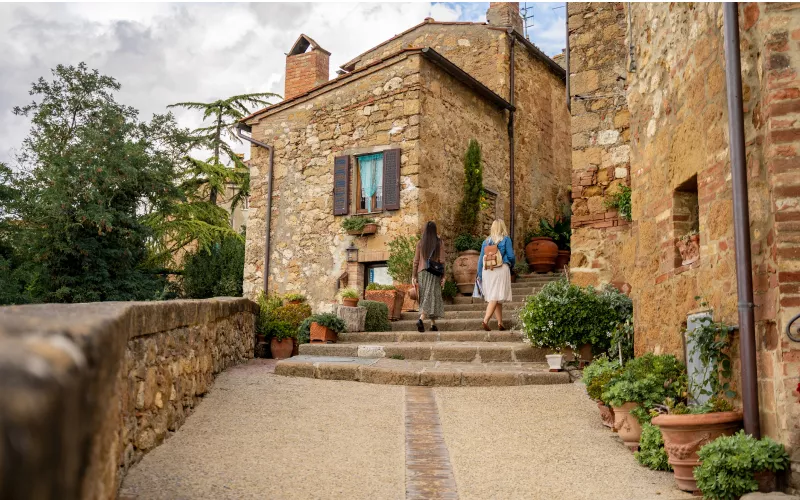 The first recommendation is, when possible, to travel to these destinations in the low or mid season, avoiding overcrowding in public places, events and museums.
For those who are able to do so, it is a choice that brings advantages: temperatures are milder, travel and accommodation rates are cheaper. In any case, visiting the Colosseum, St. Mark's Square or the Uffizi in ease and comfort, without being crammed in with the crowds, is priceless.
As far as possible, choose low-polluting means of transport: go by train, if this is viable, or opt for 'greener' airlines by opting, for example, for flights with lower CO2 emissions.
Once you have arrived, use public transport, bicycles or scooters, even electric ones: almost all Italian cities now provide shared transport; combine sustainability with health benefits by taking up urban trekking: explore neighbourhoods and villages on foot, at your own pace, perhaps off the beaten track. It's the best way to make surprising discoveries.
Green nights, with B&Bs and diffused hotels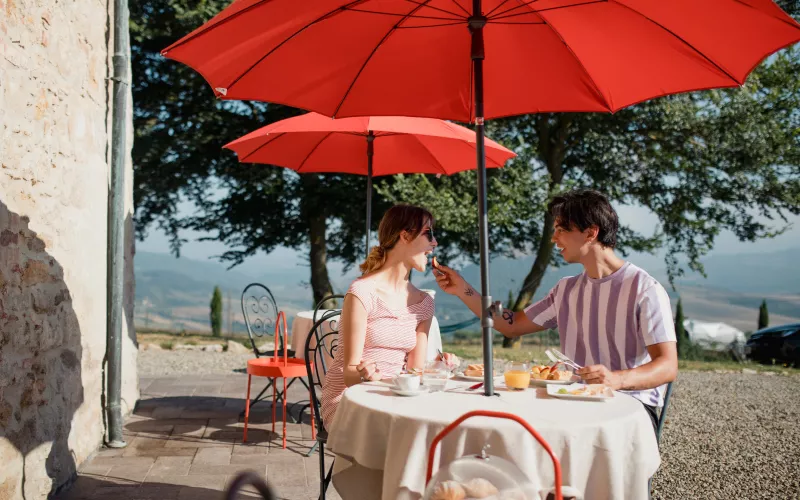 For your accommodation, choose establishments that respect the environment and local culture. If you can, look for hotels with a solid tradition or a fair architectural, energy and environmental impact, or B&Bs and rentals run by locals.
Where possible, opt for the virtuous experiences of alberghi diffusi (diffused hotels): structures that have a unitary organisation, but are spread out over different housing units, scattered throughout a neighbourhood or village. With minimal impact, they work together to redevelop and enhance the existing historical and housing heritage.
Minimise your personal impact as well, so that those who visit in the future can enjoy the same beauty. Avoid leaving traces or remnants of your presence: refrain from writing on the walls of the catacombs of Naples, carving on the stones of Matera or leaving padlocks on Roman bridges. Do not mistake historic palaces and churchyards for picnic areas.
Being a responsible tourist also means leaving the places you visit as you found them.
Just like at home, pay attention to the little things: don't waste energy and water, recycle, and carry reusable water bottles and cloth shopping bags to avoid polluting with single-use plastic packaging.
And if you really want to adopt a plastic-free approach, when buying take-away food, use travel cutlery and put detergents in refillable bottles: nature and your wallet will thank you.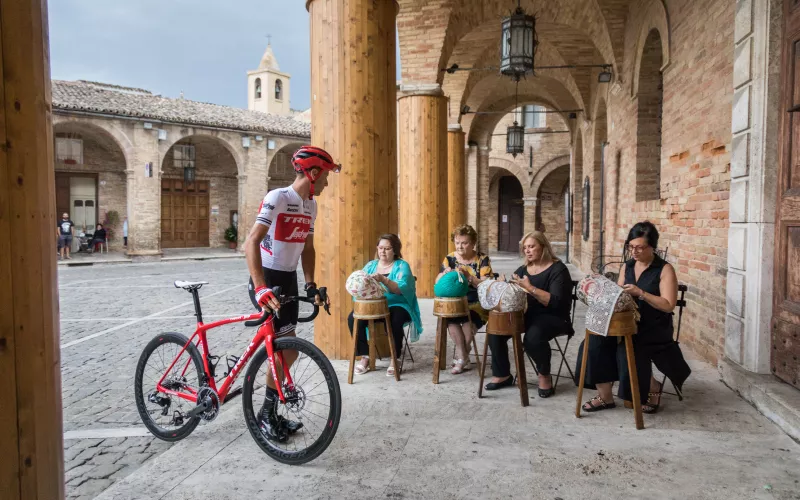 Be inquisitive and open-minded, leave no room for prejudice: take an interest in the people around you, their conditions and needs, learn about history and folklore, respect the local traditions.
You cannot say you have really travelled if you have not chatted with someone local; it is the key to capturing the essence of the place, what the Latins called genius loci. Human interactions can exponentially enrich the travel experience, broaden perceptions and knowledge, and make memories unforgettable.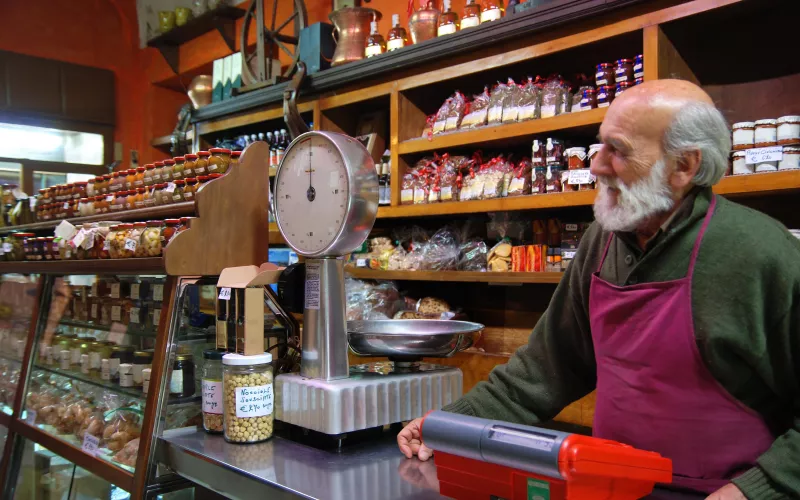 Also at the table, you can support local economies. Make the most of local restaurants and trattorias, zero-km and organic products: discovering the excellence of the food and wine of the city you are in is one of the most rewarding aspects of a trip.
If you go shopping, opt for local handicrafts: it is another way to support the community.
If you really want to experience the local area, head for the feasts, village fairs, festivals and cultural events organised by local administrations, where you're sure to be entertained.
Finally, a last, precious piece of advice: share the good practices of your trip with others; sharing is the soul of sustainability, and do this by word of mouth, via social media, through reviews or recommendations: you will help to enhance the authentic soul of Italian cities of art and promote the principles of ethical tourism.