Veneto
Riviera del Brenta DOC: a walk among vineyards and aristocratic villas
The favourite holiday resort of Venetian nobility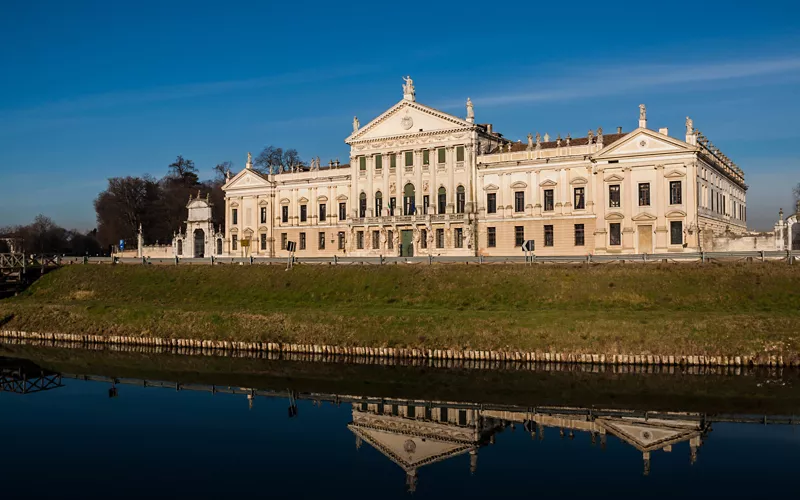 You will feel as if you are walking through history, in an oasis of greenery and tranquillity, as you immerse yourself in the holiday resorts once popular among the Venetian nobility.
Between 1500 and 1600, they chose this area as their preferred spot to relax on their holidays, with its around 80 aristocratic villas still reflected in the watercourse today.
These are places that have inspired countless writers, painters and artists. 
Sailing along the Brenta River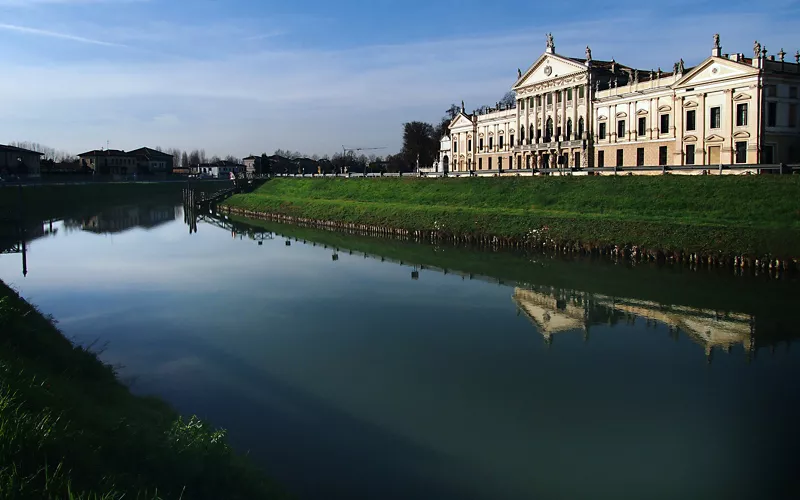 A popular tourist attraction along the Riviera del Brenta is the cruise that lets you explore the area from the water.
This tour actually has deep historical roots, as during the height of their power, the local aristocracy would reach their villas by boat. Today's roads did not exist, so the Venetian nobles travelled on a boat called a burchiello, pulled from the shore by oxen, horses or even people.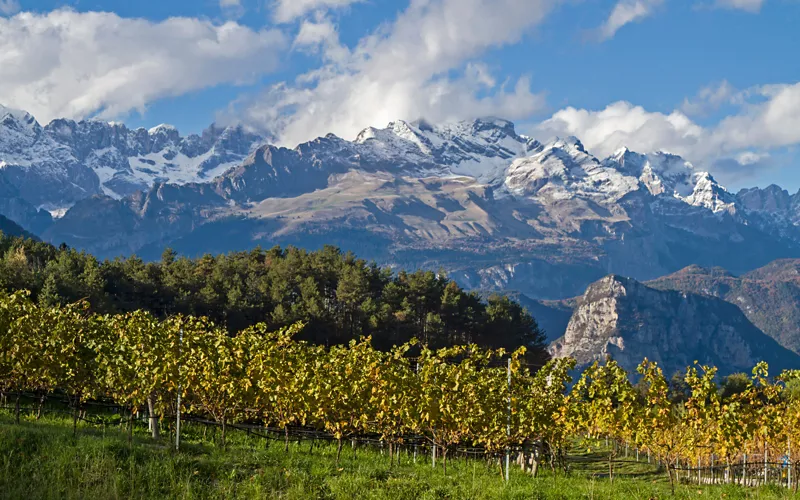 In the lavish rooms of their villas, the nobility would sip great wine, promoting the largescale production of high-quality wine in the area, using increasingly prestigious grape varieties.
Feasts organised by the Doges would always feature the best labels of the time.
The Riviera del Brenta represented an exclusive environment where people would flaunt their wealth and originality through their clothing, property and, above all, food.
In the 18th century, the Brenta countryside became a high-ranking suburb of the Republic of Venice, and the Brenta river represented a kind of ideal continuation of the Grand Canal.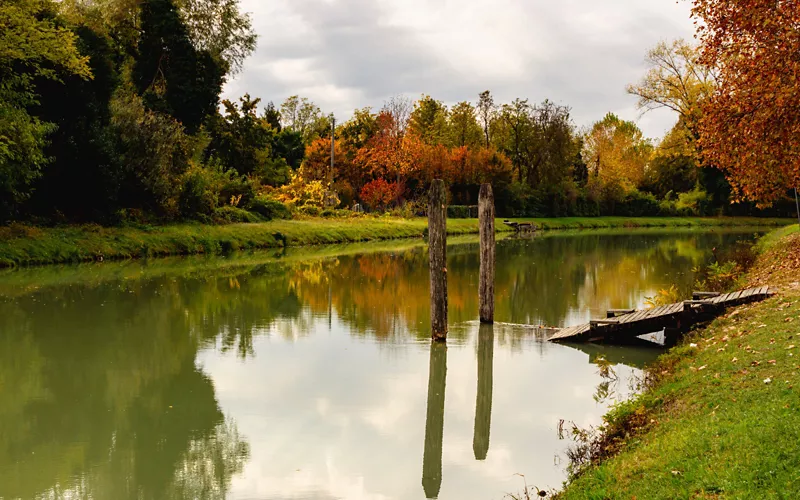 Wine in these parts has made great strides, growing considerably in both quality and variety: we are talking specifically about Riviera del Brenta DOC, a controlled designation of origin that gives us delicious whites (also gently sparkling), reds (also rosé and novello), and sparkling wines. It is a land of Merlot, Cabernet, Raboso, Refosco, Refosco dal peduncolo rosso, Pinot bianco, Pinot grigio, Chardonnay and Tai.
We recommend visiting Dolo, a picturesque village in the centre of the Riviera, known as the "village immortalised by Canaletto". Just a few kilometres from Venice, it boasts a charming historical centre alongside a fascinating history, being the place where the Venetian nobility's "colonisation campaign" began.