Sardinia
The Murals of Orgosolo
Sardinia is the homeland of Italian muralism and Orgosolo is its "capital".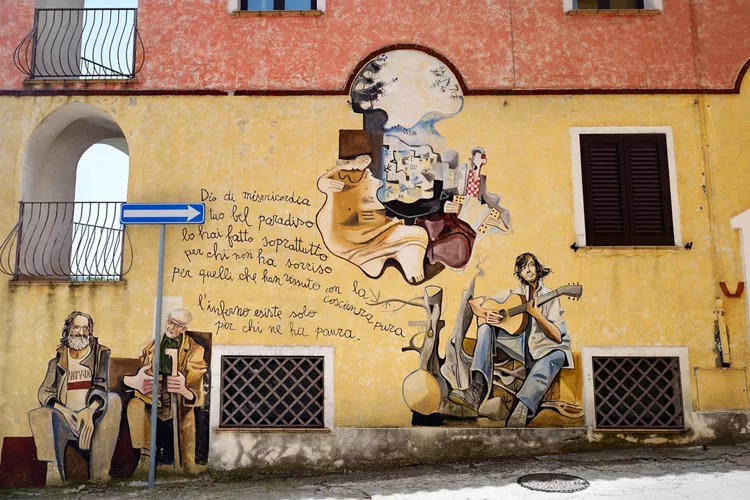 The first mural in Orgosolo was signed by Dioniso in 1969: Dioniso was the collective name of a group of anarchists. Just a few years later, in remembrance of the Resistance and Liberation of Italy from Nazism and Fascism, a transplanted Sienese middle school teacher and his former students painted additional murals, to which various artists and local groups gradually added their own creations. Although Orgosolo was where the Italian muralist tradition began, other towns like San Sperate, Villamar and Serramanna have cultivated this art for years, a cultural and social phenomenon that expresses still today global and international themes. Numerous murals adorn so many communities in Sardinia's inland provinces, and they portray in their own beautiful language the culture and customs of the local people.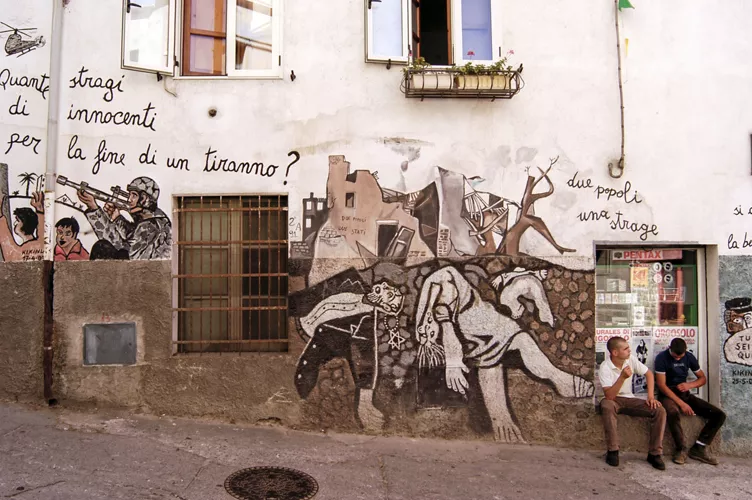 The island's passion for mural art dates back to, among anonymous others, Pinuccio Sciola, a group of Milanese architects and, one could even say, to the aforementioned instructor, Francesco del Casino during the student protests of the 1960s, all of whom authored their own works. The political and social fervor of the '60s and '70s gave life to collective murals with dramatic figures, with narrations of the lives of shepherds, of misery and of land disputes.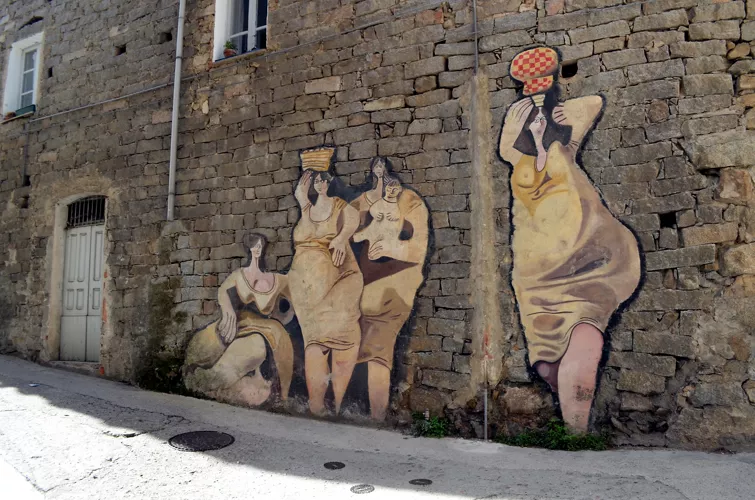 And the techniques as used by Sardinia's muralists are simple: water-based paints (essentially interior house paints) that easily deteriorate but that "pop" aesthetically and can easily be retouched if and when the will on the part of the community exists. Styles are diverse and range from Impressionism to Hyperrealism, and from Naïve Art to Realism.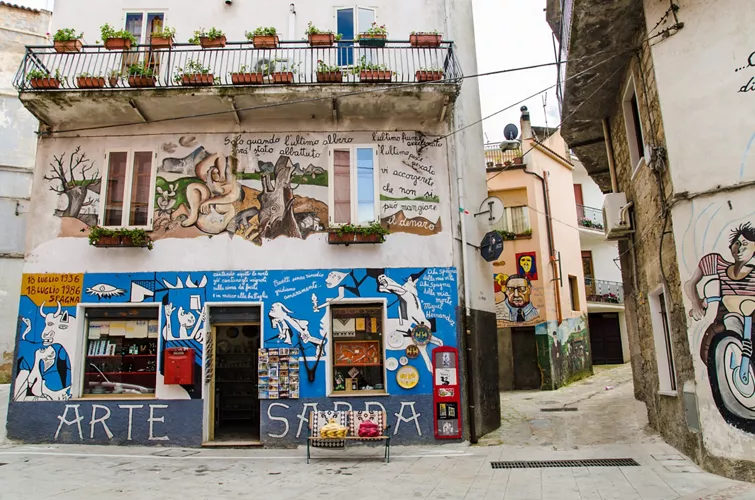 In Carbonia-Iglesias, Ozieri and San Teodoro, even the houses have become certifed canvases for artistic experimentation that – whether intentionally or no – remained connected to the graffiti of Lescaux and Pompeii, for instance, to Mexicans Diego Rivera's and Josè Clemente Orozco revolutionary painting, and to contemporary street art, whether that of Lex& Sten in Italy, Shepard Fairey in America or Banksy in the UK. Sardinia's murals today represent a new form of urban decor, but they are fundamentally a message of collectivity - of a collective spirit, expressed through art and interpreted and judged by the collective of all those that view them.