Sardinia
Cagliari, a thousand-year history and a surprising natural environment
Built on seven hills like Rome, Cagliari perfectly embodies the charm of a thousand-year history, nestled between white limestone rocks and the blue sea.
The past blends with a bustling present: restaurants, artisan shops, traditional markets and noisy streets make it a vibrant and cheerful city. The beautiful beaches, green parks and lagoon areas are sure to enchant you, offering the perfect combination of relaxation and exploration.
The history and magic of Cagliari
Founded in the Neolithic period, which saw the development of various pre-Nuragic cultures such as the Monte Claro Culture on the island, Cagliari became a true city thanks to Phoenician-Punic rulers who wanted to exploit its strategic geographic position. At the end of the First Punic War, the city came under Roman rule, becoming known as Caralis.

As Christianity spread, the city was introduced to renowned names like St Augustine. It suffered a period of decline under Vandal rule, which ended with the return of the Byzantine Empire, a period characterised by "Giudicati", independent states that granted the island relative autonomy. When the Giudicato di Cagliari (Judgeship of Cagliari) came to an end, the Pisans took over, securing the upper part of the city with bastions and fortifications that still stand today. A century later, it was the turn of the Aragonese, who joined the Catalan crown and formed the much criticised Spanish government.

After a tenuous and unpopular Austrian rule, Cagliari and Sardinia passed into the hands of the Savoys, leading to masterful urban interventions and Cagliari's transformation into an urban area bursting with splendid infrastructure.

What to see in Cagliari: 3 unmissable sites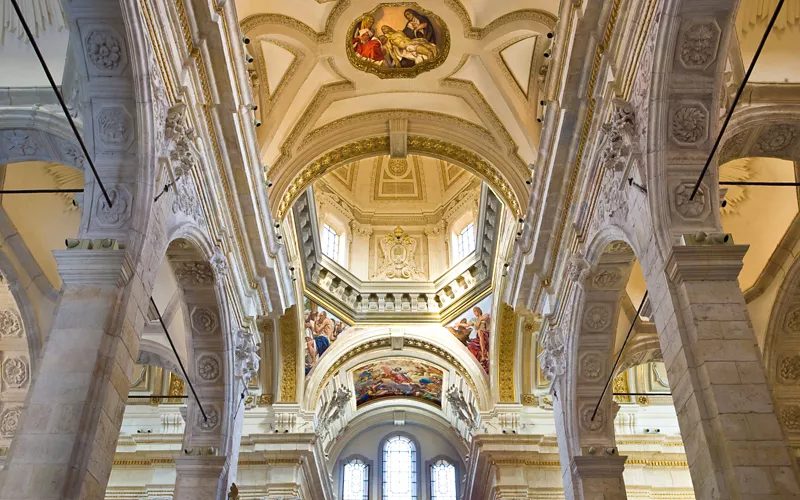 A walk by the sea, a dive into everyday life, a pinch of spirituality - here are 3 unmissable and popular places when it comes to what to see in Cagliari:

Cagliari Marina: a swim, jog or aperitif by the 8-kilometre-long Spiaggia del Poetto (Cagliari Poetto Beach), where most of the locals spend their free time. The sandy shore stretches from the Sella del Diavolo promontory to the Quartu Sant'Elena shoreline and is dotted with palm trees and bars and restaurants, which are still known as food stalls, as a nod to a past when waterfront eateries were decidedly more spartan. Some believe its name derives from the Catalan poeht, "well", in reference to the cistern near Sant'Elia Tower, while others say it comes from Su Puertu, "the port", a term the Spanish used to refer to the Marina Piccola dock;

Cagliari's four historic districts: make time to visit Cagliari's most historically important district, Castello. A fascinating place thanks to its history, structure and location: perched on a limestone hill, it looks out over the sea, as if to welcome people arriving in the city;
Spiritual Cagliari: if you still have time to spare in Castello, be sure to stop at the Cathedral of Santa Maria in Cagliari, the city's main place of worship. Originally built in the Romanesque-Pisan style, over the centuries it has undergone various transformations through Gothic, Baroque and Neo-Romanesque styles.
What to do in Cagliari: 3 ideas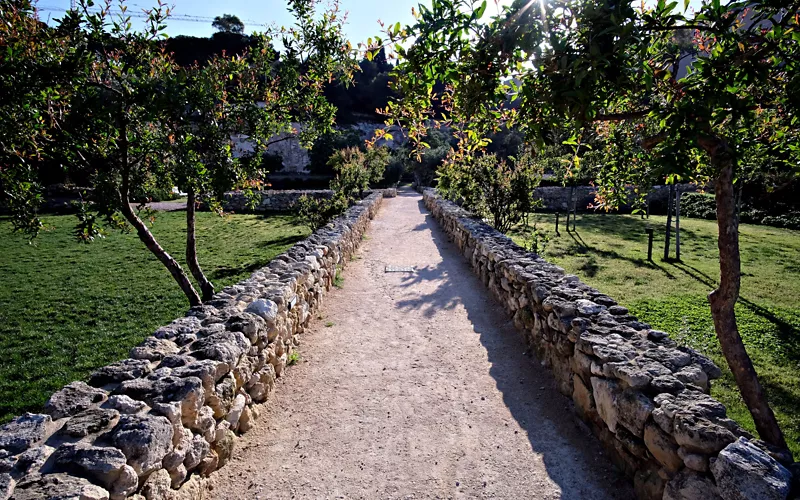 One thing is for sure: you won't get bored in this city! What do you say we take a look at what to do in Cagliari to make your holiday in the Sardinian capital totally unique?
If you answered yes, we're whisking you off to the Market of San Benedetto in Cagliari, the largest covered food market in Italy, located in the very central district of San Benedetto. A true spectacle to behold, it is the ideal place to buy fresh fish, meat, cheese, sweet treats, fresh pasta, fruit and vegetables. And don't forget to buy one of Cagliari's most popular souvenirs: mullet botargo (fish roe).

Another magical place to visit is the Orto dei Cappuccini (Garden of the Capuchins), a historic park once used for the cultivation of medicinal plants: in summer, it offers a great break from the city heat.

Another more obvious way to escape the summer temperatures is to take a dip in one of the many wonderful beaches along the coast. How can you not go to the sea when in Cagliari?

What to eat in Cagliari: 3 specialities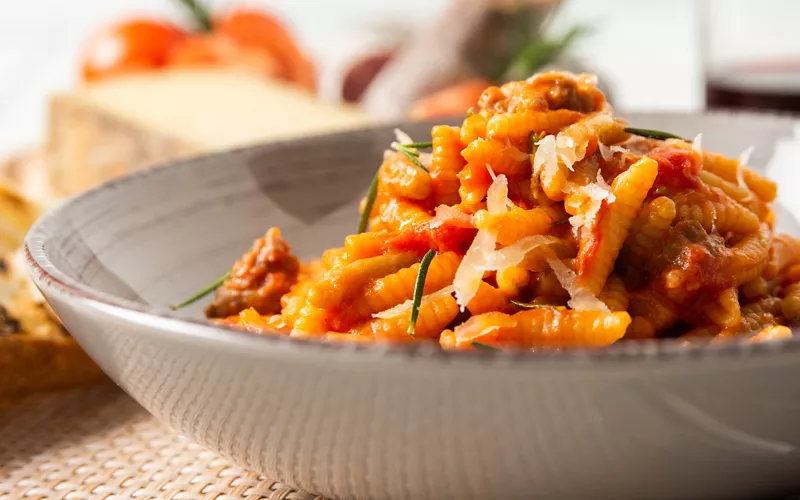 Cagliari's cuisine makes skilful use of its local raw materials, especially fish. Heavily inspired by Genoese and Catalan cooking, it captivates visitors with its bold flavours. What to eat in Cagliari? There are 3 typical dishes that you absolutely must try:
Let's start with malloreddus, the famous Sardinian semolina dumplings in the shape of a small shell, flavoured with saffron or vegetables.
Also not to be missed is fregola sarda, a dry pasta rolled into large, round balls that is prepared in broth and dried, served with seafood or sausage and artichokes. A true Cagliari delight however you try it!
Another traditional dish you should try is burrida, a dogfish stew made with vinegar and tomato sauce.
Unusual places to see in Cagliari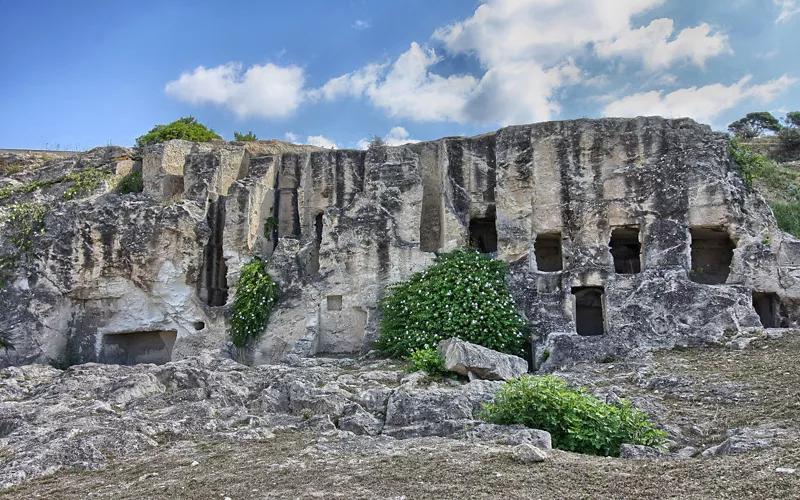 Do you want to discover unusual places to see in Cagliari off the beaten tourist path?
Come with us to Tuvixeddu Necropolis, a significant archaeological area perched on top of the Tuvixeddu hill.
Then let's head over to Via Stretta in Cagliari: you will be amazed by what is the narrowest and greenest street in Sardinia, flanked on all sides by plants and flowers.