Wine and gastronomy tour among the flavours of Franciacorta
The ancient bottle fermentation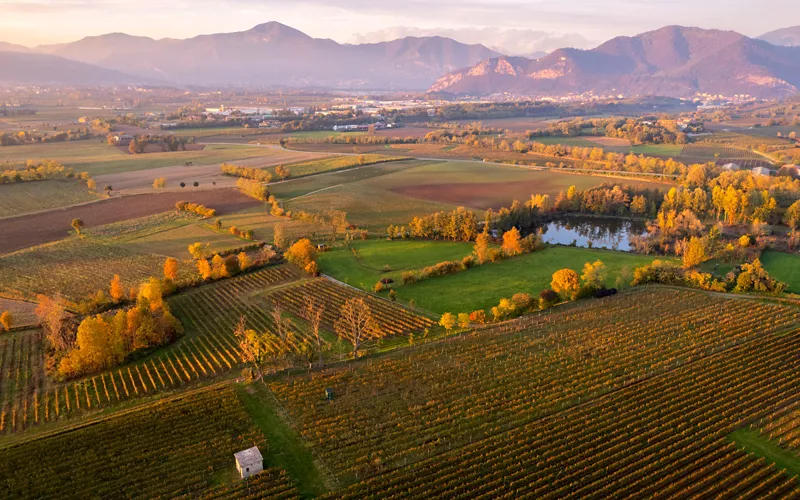 The hills of Franciacorta, dotted with vineyards, hint at the greatest wealth of this land: wine, of course. A very long tradition, evidenced as early as the second half of the sixteenth century in the treatise on the fermentation in bottle of the Brescian Gerolamo Conforti.
The region is distinguished by the first Italian Metodo Classico production method to be awarded the Franciacorta DOCG classification, made from the grapes of the Pinot Noir, Pinot Blanc and Chardonnay vines. The soil and favourable climatic conditions facilitate the cultivation of vines, and the winds south of Lake Iseo and Val Camonica largely contribute.
Unique is the Satèn variant, so called because of its soft, delicate froth, reminiscent of French "satin".
Franciacorta wines cannot be tasted without Millesimati, which do not go on the market until at least thirty-seven months of ageing have elapsed. These are long bottles, produced in particularly favourable vintages, where approximately 85% of the wine belongs to the same cuvée.
At the table, taste is a triumph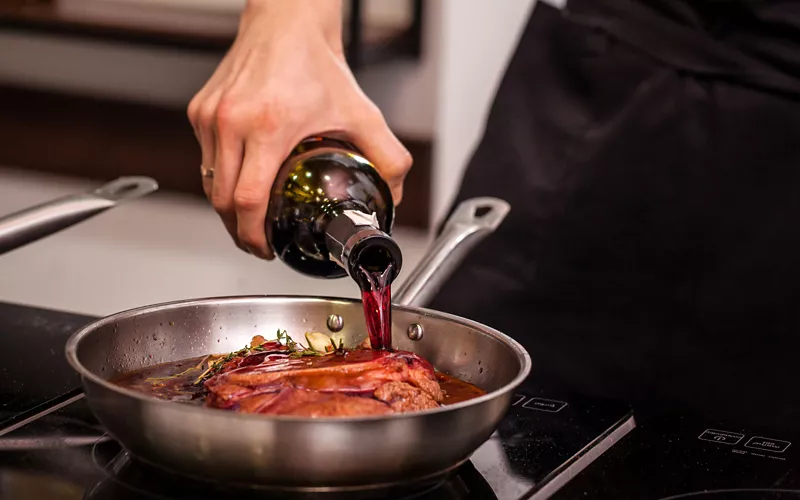 The fine quality of Franciacorta wine enhances the dishes of an already appetising cuisine.
We owe a lot to old peasant recipes, which have survived over time and have been gradually improved. Among the fish dishes, which the lake offers in abundance, the baked tench is of undeniable merit. But it is above all the traditional meat preparations that delight the taste buds, first and foremost the Manzo all'olio di Rovato (Beef in oil), slowly cooked (no less than 3 hours) in water, garlic, onions, anchovies and oil, served on a bed of warm polenta.
Monasteries, abbeys and villages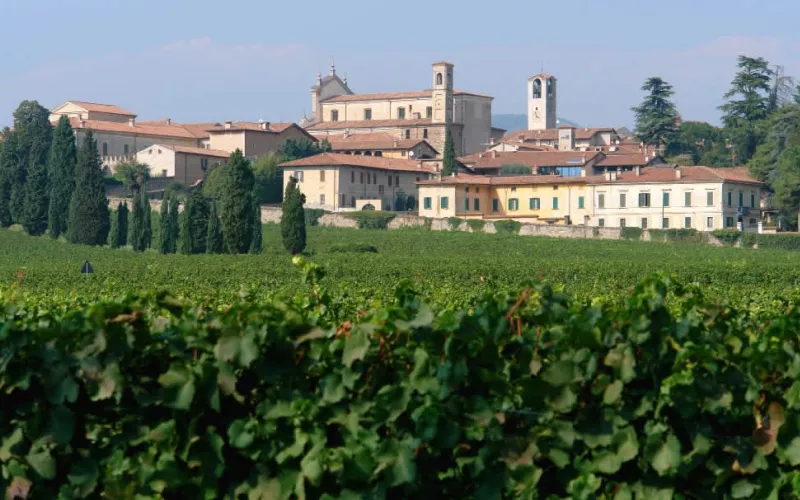 Franciacorta is not just food and wine cellars. Many architectural treasures have been preserved in the hilly region. These include the Monastery of San Pietro in Lamosa with its important frescoes, now a venue for cultural and musical events. But also the Olivetan Abbey of Saints Nicholas and Paul VI, located in Rodengo Saiano, one of the most artistically significant abbey complexes in northern Italy. Finally, the medieval village of Erbusco, with its tall bell tower.
Biking, trekking and Nordic walking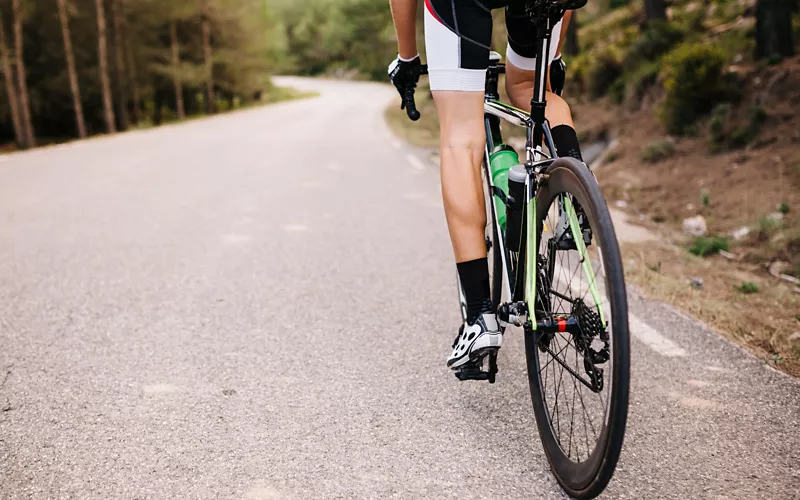 The rolling hills of Franciacorta welcome visitors, offering them secondary routes to discover the vast territory. The naturalistic dimension is, in fact, an ideal place for sporting activity, with the cycling itineraries and routes for trekking and Nordic walking in the peace of the vineyards, all beautifully maintained.