Backpack, trolley suitcase or holdall: how to pack the perfect bag and make sure it's green
The first rule of sustainable travelling: lightness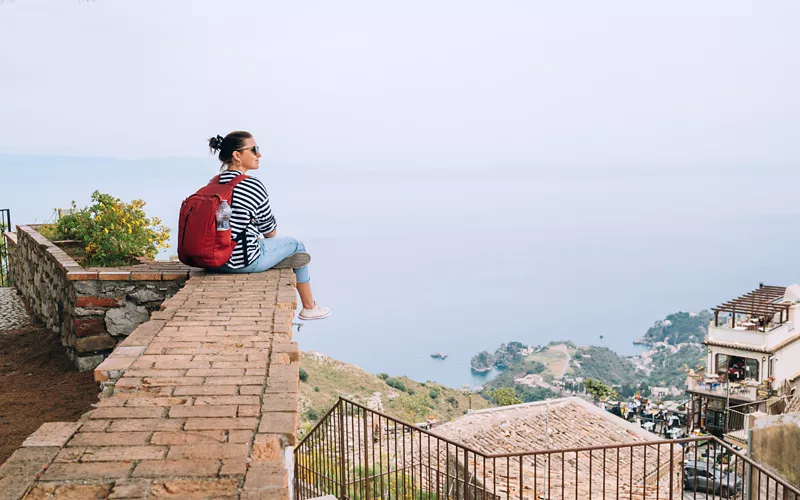 Did you know that carbon dioxide emissions from travel are directly proportional to the weight transported? That's right. The first step to being a responsible traveller is therefore to ensure your travel bag is as light as possible. Avoid waste and take only what you need with you.

In the case of air travel, hand luggage is ideal. Travel backpacks are often the right size and also make it easier to get around on public transport once you reach your destination.
Choosing your luggage: avoid buying new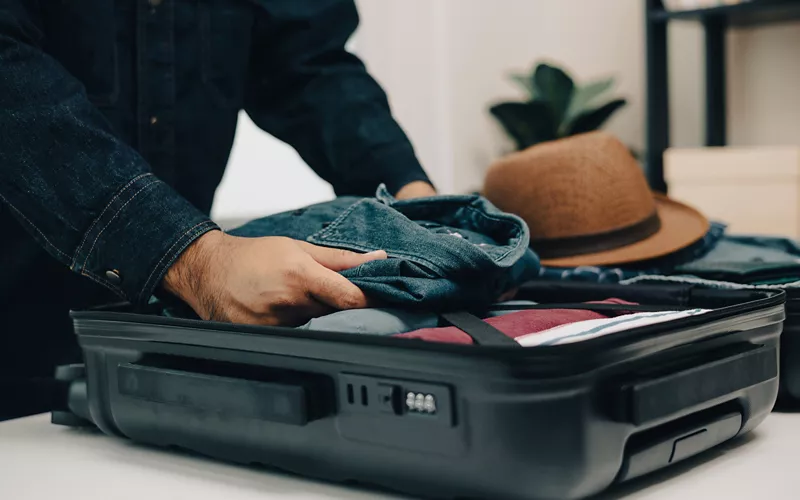 Making the most of what you already have is a sustainable choice, especially in a society such as ours, which is all about consumerism.

That means it's best to avoid buying new luggage, even if you think yours is outdated.
Are you sure that the luggage you have isn't suitable for the journey you are about to embark on? Another good idea is to opt for backpacks or duffel bags from vintage shops, flea markets or online sites, giving new life to old items. Another option is to borrow a backpack or trolley suitcase from friends and family and give it back when you return.

The next thing to consider is the material. Look for bags made of recycled plastic, fabrics derived from waste materials and natural fibres such as cotton, jute and hemp, which have little impact on the environment throughout their life cycle.
How to optimise space: choosing clothes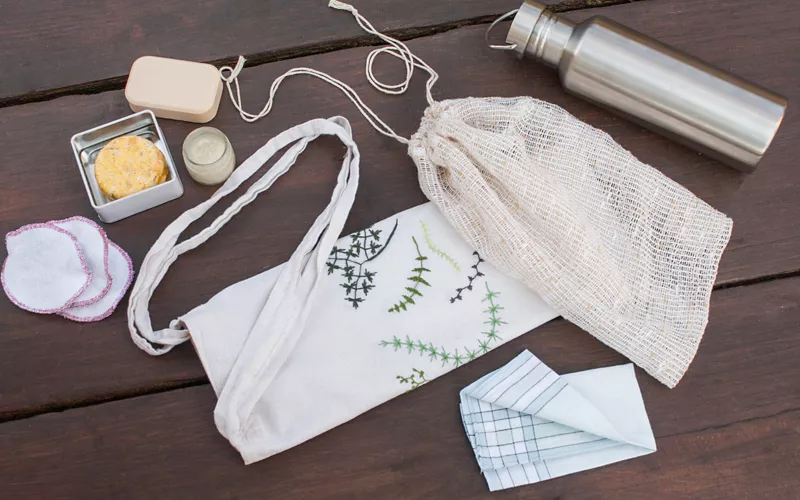 Now that we know that travelling light is the first cardinal rule of green travel, let's look at how to avoid weighing down your suitcase.
Let's start with clothes. Avoid bringing excessive clothes and accessories with you. Try to choose outfits made of recycled material, which don't crease, meaning that you don't need to iron them. Alternatively, choose natural fibres such as cotton and linen, which don't release harmful microplastics when washed. Pack your clothes in cloth bags to keep them tidy and avoid taking up unnecessary space in your luggage.
The same applies to dirty clothes: do not put them in plastic bags, but use fabric bags, which are versatile, reusable, durable and, above all, non-polluting.
 As for your choice of clothes, opt for items that you can combine in a variety of different ways: that way, you can take half the clothes you think you need.
Green wash bags and sustainable products
In the field of cosmetics, attention to sustainability is now pretty much the norm, and products for every requirement and skin and hair type are available. Here, too, try to be careful and reduce the use of plastic containers as much as possible.

Try to choose solid biodegradable products, both for creams and for shower gel and shampoo. How? Look for space-saving and environmentally friendly bars of soap and shampoo. You can transport them in small wooden or bamboo cases to prevent them from breaking up during the journey. Natural sponge made from loofah or konjac is best.
You can even choose green when it comes to your toothbrush: go for a bamboo toothbrush with natural bristles, which is available in various colours and models and is an excellent alternative to plastic toothbrushes. To store it while travelling, wrap it in beeswax sheets. What about toothpaste? An ideal option is toothpaste in glass jars that can be returned to the manufacturer once empty, or alternatively one that comes in cardboard packaging or as tablets.
The drastically reduced volume of your wash bag will make the benefits of these eco-friendly choices clear.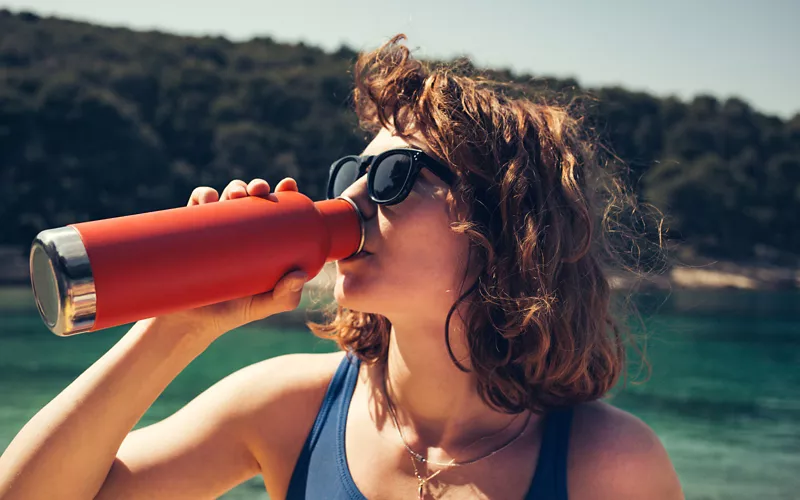 If you're heading for the seaside, think carefully about what you need to take with you. Most sunscreens are not compatible with the marine ecosystem. There are, however, products that are free of oxybenzone and octinoxate, which are responsible for bleaching corals: these have ICEA (Environmental Ethics Certification) or Vegan certification and are vastly preferable to all others.
Other good choices include cotton beach towels that are easy to fold, space-saving and light; swimming costumes made of natural fibres; flip-flops made of reclaimed tyres and vintage sunglasses. Second-hand is the most sustainable choice, and means you will be dressed in a way that is both fashionable and environmentally friendly.
Must-haves: what you definitely need in your suitcase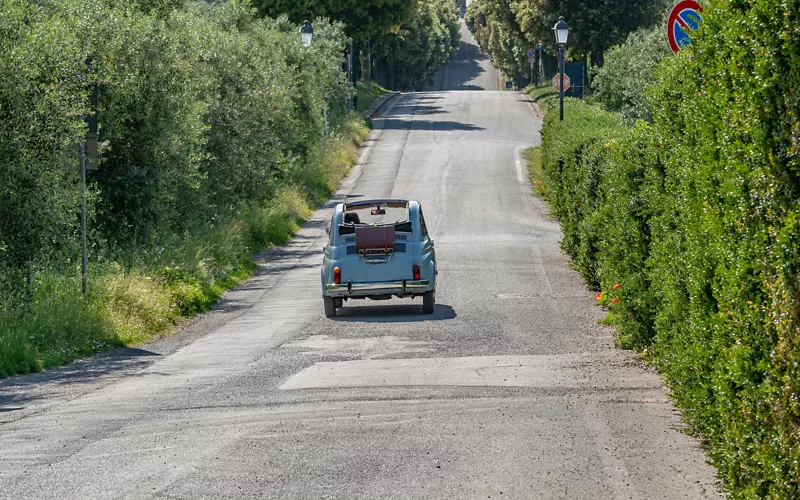 Regardless of the destination, one item you absolutely cannot do without is a water bottle. You can even get one made from sugar cane. This will become your best friend that you carry with you at all times, meaning that you can avoid buying plastic bottles and refresh yourself with fresh water whenever you feel the need.

With a green suitcase you can travel responsibly and look after the places, people and culture in your destination.