Services you can request at your hotel when travelling on business
Wi-fi, meeting rooms and a comfortable desk: the essential requirements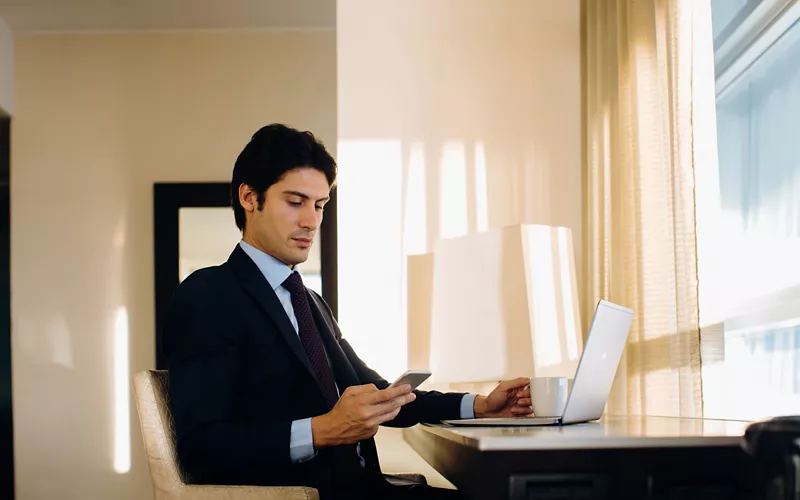 Even if your trip will be, in part, for pleasure, it is vital to have all the services you need in order to work efficiently. The first thing to make sure of is that the Wi-Fi is strong, a feature that is not always a given in hotels, especially those in unusual locations, whether you are in Milan or Procida. By downloading the 'WiFi Italia App', a project by the Ministry of Enterprise and Made in Italy that aims to allow all citizens to connect to the internet, free of charge and in a simple way, you will have direct access to all the federated networks spread throughout the country, as well as and to all the hot spots being set up in the municipalities.
So, what about other essentials? A desk, which must be large enough, ideally with an ergonomic chair, and a meeting room, which must be adequate. You should also be able to use a printer, projectors and screens. In this respect, Italian hotels are more and more in tune with the times, so much so that many offer dedicated services for people travelling on business. When booking, always state your needs, so that there are no surprises on arrival. Working comfortably and faster will also mean finishing earlier, with more time to spend on leisure.
Discounts on food and drink and a focus on peace of mind
For the sake of convenience, hotels offering this type of service also provide discounts on food and drink and have dedicated booking facilities if your trip is also business-related. In this way, the company, which pays for the work-related part of the stay, will be able to book for its employees at a lower cost than those who would pay for a holiday.
Other factors to consider are the soundproofing of the rooms and the availability of a car park, either on-site or in agreement with the facility, which is indispensable for those travelling by car and who do not want to waste time looking for a parking space. This should definitely be taken into account when visiting large Italian cities. Those who can choose to work in Italy while enjoying views of sunflower fields and cypress trees in a farmhouse in the Tuscan countryside, or in a mountain chalet equipped with all mod cons in the Aosta Valley, surrounded by silence and beauty, will certainly not find it difficult to concentrate.
Services for business travellers with children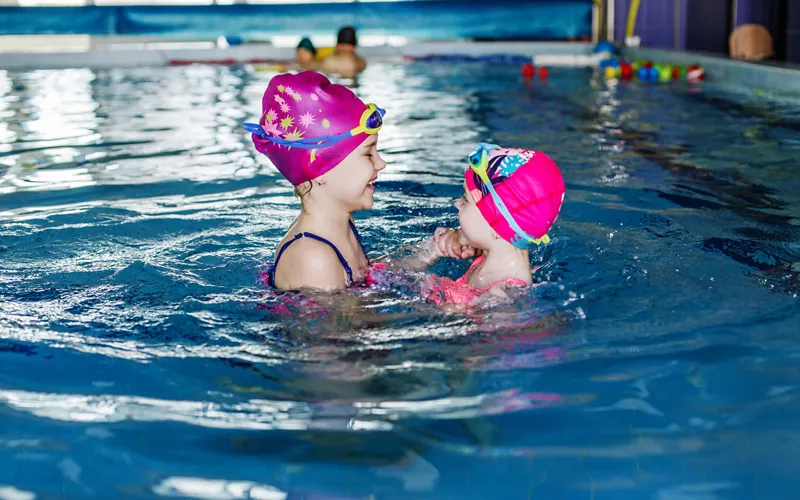 When travelling for work, you are often not alone, and you may also take advantage of this time for a family holiday. Partners and children must keep themselves entertained during the time they spend alone. Therefore, the chosen hotel must also meet different needs, such as the option of having a family-size room, or connecting rooms, as well as babysitting services for children.
There are many Italian hotels that provide facilities for children, such as swimming pools, which are another very common request from travellers. From outdoor ones, set in beautiful gardens, to enclosed pools, to panoramic pools with views over the entire city: you will be spoilt for choice. A special mention goes to the South of Italy and the Islands which, thanks to a mild climate all year round, will allow you to stay outdoors for countless hours in every season. Joining the little ones for a lunch break outdoors, perhaps overlooking the sea, is priceless. 
A hotel with a spa: the importance of a relaxation area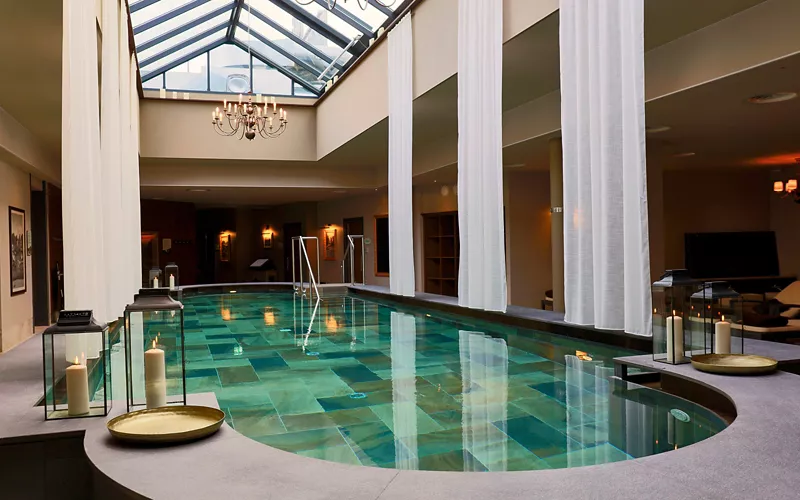 There is no shortage of fitness rooms and spas in Italian hotels, for all those who just want to relax after a hard day's work. Indeed, the wellness element is always an integral part of daily life and something that cannot be neglected when travelling, even more so if you are travelling for work.
The bonus is a spa that uses zero-kilometre products, to experience another aspect of the place you are in. In an Apulian farmhouse or in one of the Umbrian oil mills converted into a relais, treating yourself after work to an oil massage will have a rejuvenating effect on the body and mind.
Other types of extra services, such as guided tours, excursions and tastings, are also very welcome, especially if the area has specific characteristics that distinguish it from other areas. This aspect, after all, is decidedly common in Italy, given that each region has at least one defining element, whether it be the crystal-clear sea, the spectacular vineyards, the hiking trails or the culinary excellence.
A few ideas? Just an hour's drive from Turin, a trip to the Langhe, Roero and Monferrato, a UNESCO World Heritage site, is perfect for wine enthusiasts. The many wine cellars dotted around the area - some of them architecturally beautiful - offer truly interesting wine-tasting tours and are able to ship wines all over the world.
If you are an art lover and are staying in Milan or Rome, you will be spoilt for choice - but why not ask for a guided tour, even a private one, of the Last Supper or the Vatican Museums?
Hotel location? ideally in the centre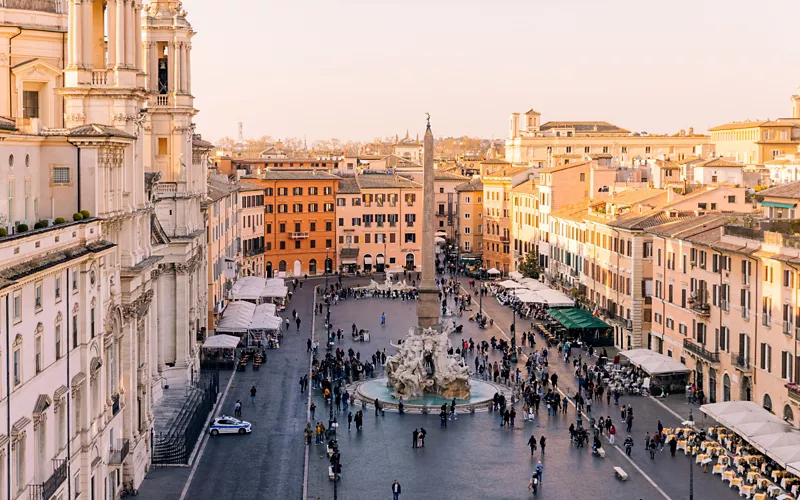 Forget the sterile business hotels of the past, mainly located outside the city and quickly accessible from airports and motorway junctions. Today, business guests are better off staying in a hotel in the city centre, giving them the chance to fully enjoy city life as soon as they switch off their computer.
This allows you to go in search of bars, shops and other amenities without wasting time travelling, a benefit that should not be underestimated. Ask the concierge to book you a session with a nose, a perfumer by profession, who will create a made-to-measure perfume in Florence; or have handmade gloves crafted in Naples.
Also, and especially, on business trips, the details are never to be undervalued. The bleisure traveller has specific needs that he simply cannot do without. In step with the times, Italy is increasingly becoming a popular destination for this type of travel that, combining business and pleasure, will make your stay extraordinary.