Emilia Romagna, Modena: the cult of balsamic vinegar and Lambrusco wine
In Modena, the capital of balsamic vinegar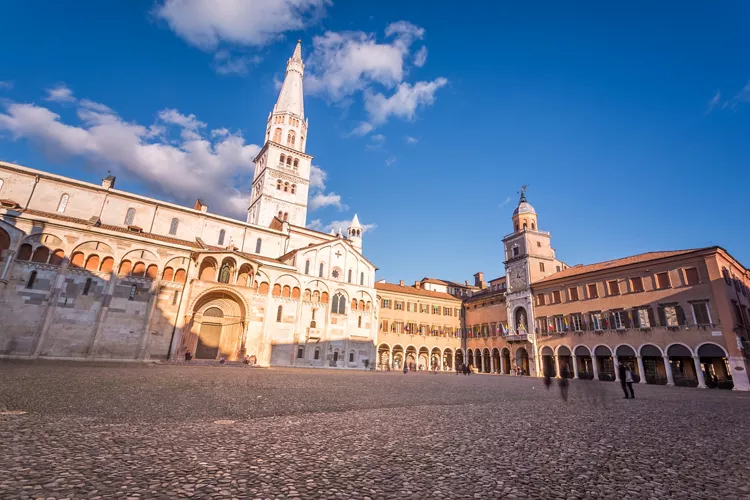 The food and wine itinerary starts in Modena, where Traditional Balsamic Vinegar is a true cult.
The only possible start is the city's Municipal Vinegar Works. Located in the attic of the Palazzo Comunale, it houses three batteries of barrels: the largest, Torre Ghirlandina, consists of ten barrels, while the two smaller ones, Secchia and Panaro, of six barrels each. All are handcrafted from a different wood, which gives the vinegar various nuances of flavour.
On your guided tour, you will learn about the history of this product, which has transcended local borders and become world famous. But above all, you can taste the best Traditional Balsamic Vinegar of Modena.
Don't forget Lambrusco in Spilamberto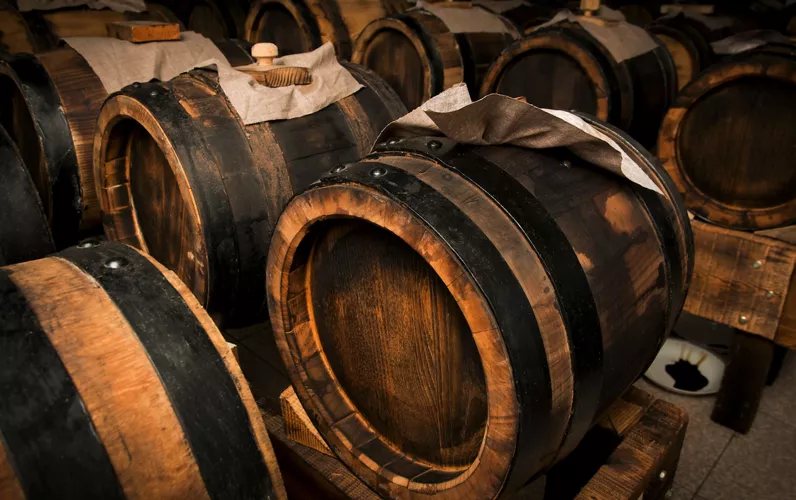 To complete and deepen your knowledge of Modena vinegar, you should also make a stop at the Balsamic Museum in Spilamberto.
Through its rooms you will learn about the various stages of vinegar production, from the harvest in the vineyards to the grape harvest, including the pressing and cooking of the must.
You will be shown the techniques and objects related to processing and hear tales of remote stories, which testify to the ancient origin of the inimitable black nectar. Before leaving, you will dive into tasting this special seasoning, with its unmistakable sweet and sour flavour.
Spilamberto will also impress you with another delicious nectar: Lambrusco. Its red bubbles are also appreciated outside Italy: the sparkling red has become the most exported wine abroad. Its red fruit aromas leave no doubt.
Here the citadel of wine is Castelvetro di Modena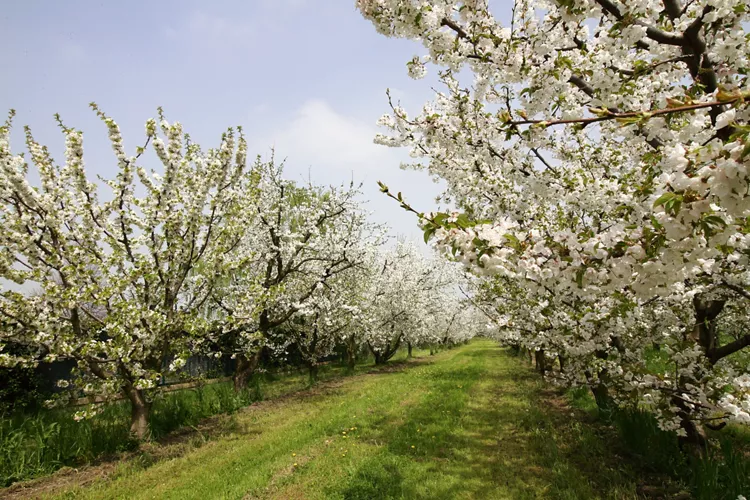 The journey through taste ends in Castelvetro di Modena, amidst the hills punctuated by rows of vines, vine shoots and the Apennines provide the backdrop and frame for a landscape of rare beauty.
If you are a fan of Lambrusco, this magical setting is the right place for you: it is no coincidence that the small village is also known as the City of Wine. Here you will taste a wine that has obtained PDO recognition: Lambrusco Grasparossa.
By retracing the grape harvest and wine-making process in the cellars , you can drink this very fresh red wine. Alternatively, you can choose to taste it in the centre of Modena, in one of the many gourmet streets, which combine the local gastronomic specialities with a fine glass of Lambrusco.
Perfect for this purpose is the lively Via del Taglio, full of historic wine shops.