Abruzzo
The Teramano Coast
Art, relaxation, and natural beauty fronting the Adriatic Sea.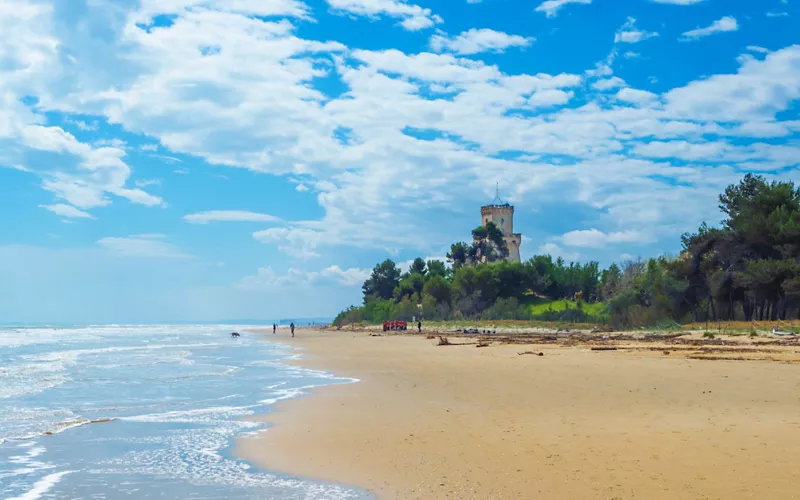 The Coast of Teramo is composed of seven cities, known as the "seven sisters": Martinsicuro, Alba Adriatica, Tortoreto, Giulianova, Roseto degli Abruzzi, Pineto and Silvi. Flourishing locales on a gorgeous, limpid sea, their beaches are decorated with Blue Flags and offer excellent hotels, residences, B&Bs, campsites, and private beaches with sports zones and good cuisine.
In addition to its lush nature and marvelous shores, the Coast boasts characteristic villages and intriguing historic monuments. Exemplary is an ancient tower on the beach the "Cerrano", in the Comune of Pineto. Meanwhile, in the same area, though immersed in the sea, is an ancient port known as Hadria, probably from the Roman age.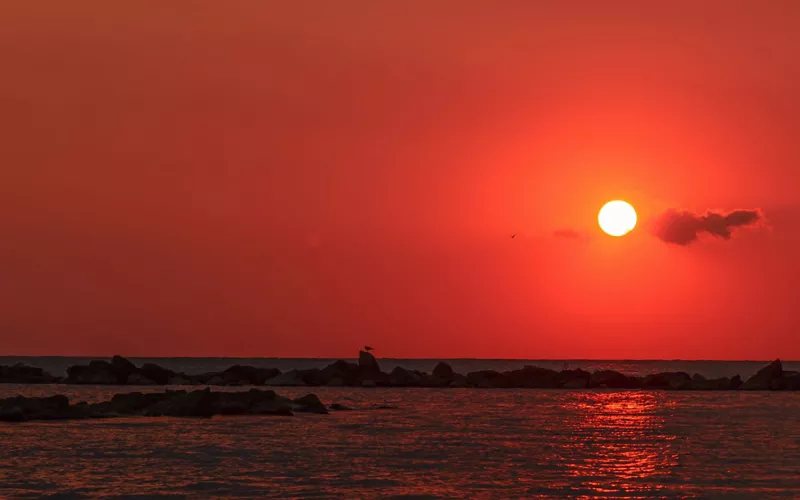 In the expanse of land between the Rivers Trigno and Tronto stand numerous Spanish lookout towers from the 16th Century. Look for the Tower of Carlo V in Martinsicuro and the Torre della Vibrata in Alba Adriatica.
Speaking of Alba Adriatica, also known as the Spiaggia d'argento (Silver Beach), visitors will be awed by its beauty, and the more active will appreciate its thoughtful bike lane.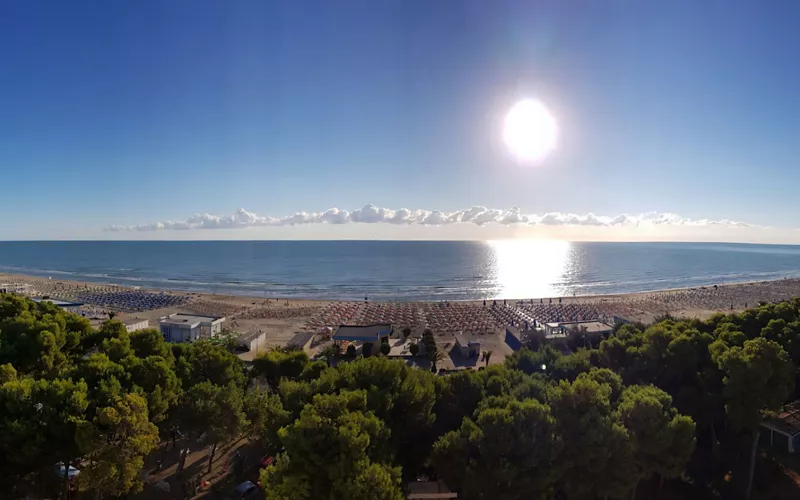 This riviera, however, is not just about looks, but she's cultured too, with a high-season programme rich in cultural and enogastronomic encounters, as well as events celebrating local artisan products. She also has a calling for nature, beckoning vacationers to discover the seaside Mediterranean pines of Pineto, as well as the wild and pristine beaches of Giulianova and Roseto degli Abruzzi.
And fun and nightlife are certainly not missing on Teramo's coast: a waterpark, go-cart ring, horse riding stables, discos and pubs all await the young or just young at heart.