Abruzzo
Terme di Caramanico, a haven of wellness and relaxation
Caramanico is a small village of just 2,000 residents perched on the hills of the Majella National Park, in the province of Pescara, Abruzzo. The village is delightful, but what makes it an unmissable destination are the historic Caramanico Terme thermal.
A history dating back to 1500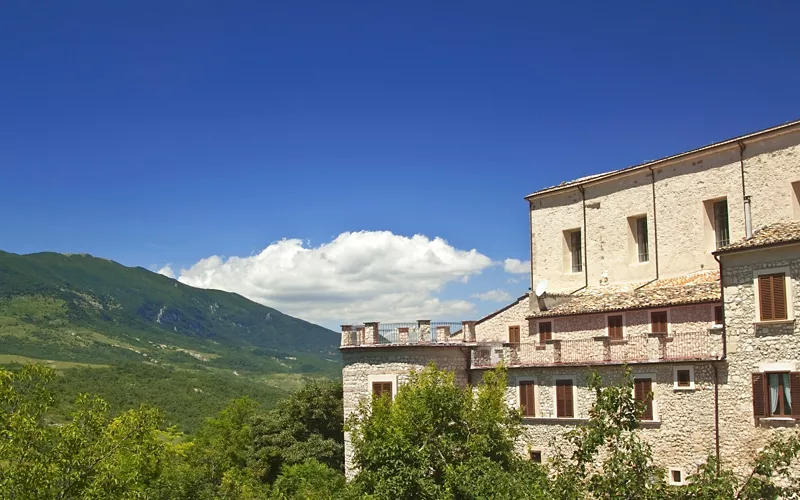 The town of Caramanico has a long-standing relationship with its thermal baths: the first analyses of the properties of its thermal water date back to 1576. That year, Father Serafino Razzi wrote a note in his diary, for the first time, about the spring known as "della Zolfanina": according to a local legend, simply by drinking its water you could cure various illnesses, including leprosy.
The first (rudimentary) thermal baths in Caramanico were built in 1836, later replaced in the early 1900s by the current establishment called "la Salute", which was inaugurated on 4 August 1901 and was managed, at the time, by the Caramanico municipal administration.
Beneficial properties for all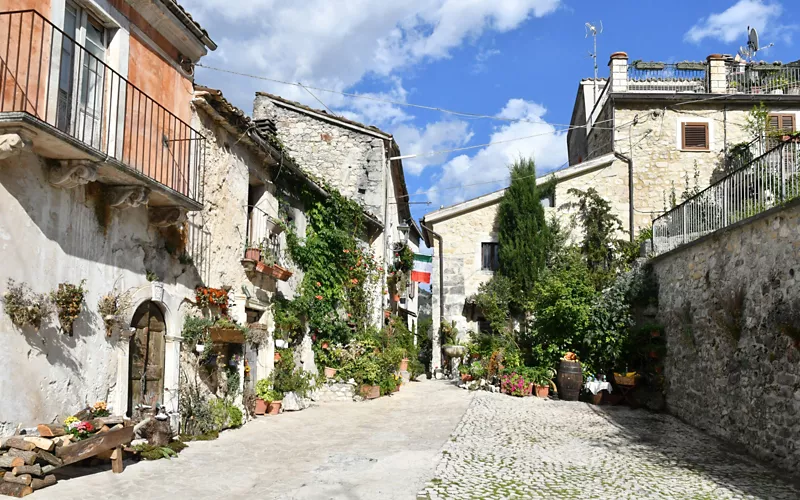 Making the most of the area's springs, containing a delightful blend of minerals including sulphur, the Caramanico Terme thermal baths offer some of the most effective and therapeutic spa waters in Europe. The three springs that generously feed Caramanico Terme are:
"La Salute" (after which the spa is named) and "Gisella", offering thermal mineral waters with a high sulphur content. Both boast anti-inflammatory properties for the respiratory and digestive systems, the bones, joints and skin, as well as being very effective in treating ENT disorders.

"Pisciarello", offering mineral water with a healthy diuretic effect.
The establishment offers a variety of effective health programmes for both adults and children: 
inhalation therapy

irrigation

mud baths

balneotherapy

hydrotherapy

physio-kinesiotherapy

massage therapy

pulmonary rehabilitation
There are plenty of wellness treatments for deep relaxation:
thermal pool with water sprinklers, hydro-massage, an island with shower heads and counter-current swimming

sauna

steam bath

thermal aesthetic treatments for the face and body

fully equipped gym
There is also a children's area dedicated to the well-being of younger patients: a playground and outdoor activities make the spa treatments more fun. 
The wellness centre offers guests an opportunity to relax in the impressive natural setting of the marvellous Majella National Park, offering a series of exclusive services that transform every stay into a well-rounded wellness experience.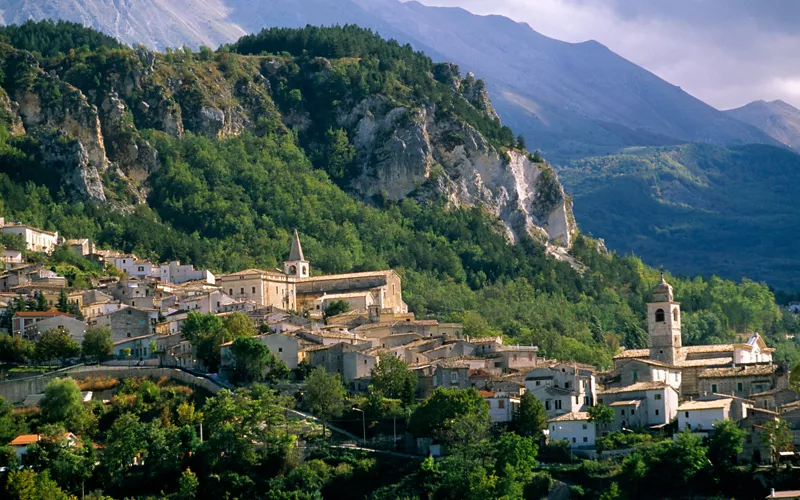 Beyond spa treatments, the area also offers plenty of opportunities to explore a unique setting: it is impossible not to fall in love with the medieval village of Caramanico Terme, in the Orfento Valley, with its narrow alleys overlooked by houses with pretty stone entranceways. 
Hiking enthusiasts can explore the surrounding valleys independently or following the guided itineraries that start just a few steps from the hotel. The quirky customs and traditions of Abruzzo's agro-pastoral communities entertain and fascinate fans of local folklore.