Sardinia
Wildlife Sardinia
Sardinia never ceases to surprise - for its charming coasts famous all over the world, culture going back more than one thousand years or its delicious cuisine.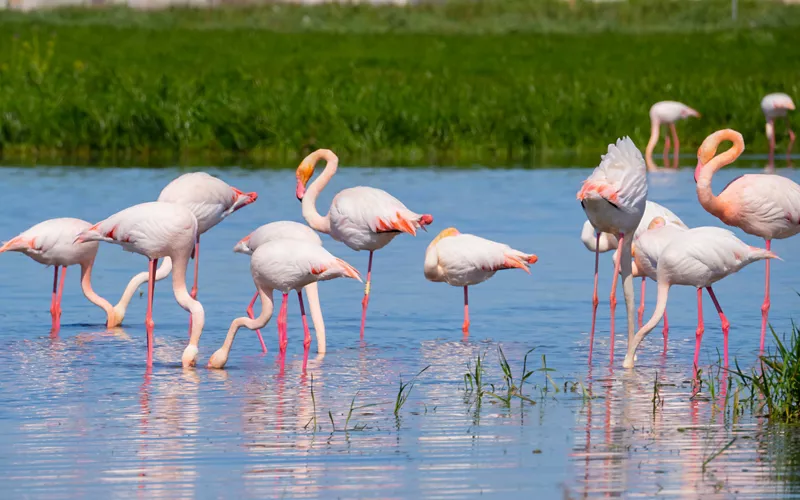 Fragrant pine woods, immersed in silence overlooking the beach at Arborea: white sand, enchanting seas. The Gulf of Oristano is a destination not only for many travellers but also for entire colonies of pink flamingos which, during the migration period, can rest in the lagoons typical of this area.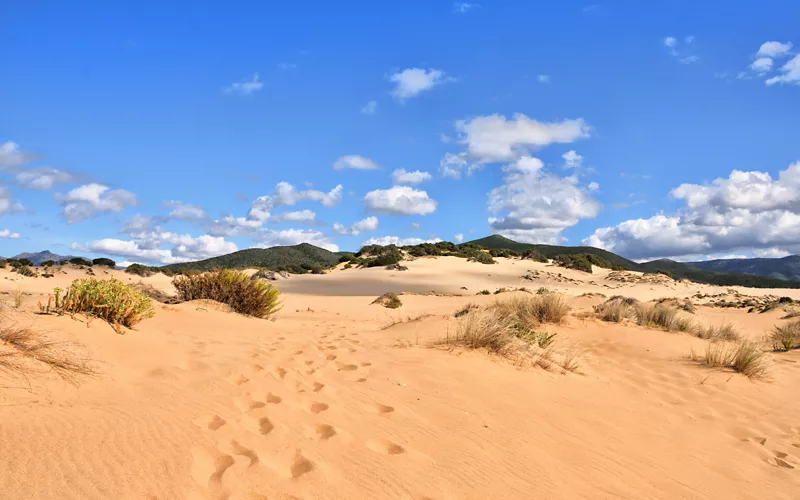 Expansive beaches, rocky coves, white sea-beds and golden sand unwinding for 50 km along the Costa Verde and its pearl: Piscinas, an extension of the dune desert reaching down to the sea. At dawn, among sea lilies and poppies dotting the landscape with colour, you may even experience the incomparable glimpse of Sardinian deer going down to the sea...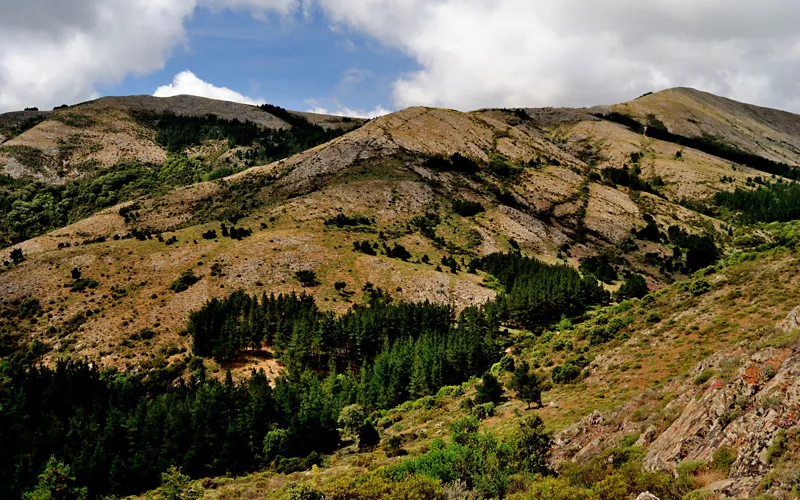 The eastern border of the Iglesiente area boasts Alpine scenery with deep gorges and steep rock faces in granite dating from 300 million years ago: it is here that Mount Linas rises, surrounded by holm oak woods where golden eagles, peregrine falcons, hoopoes and jays soar in flight. An essential destination for people keen to discover an unexpected Sardinia.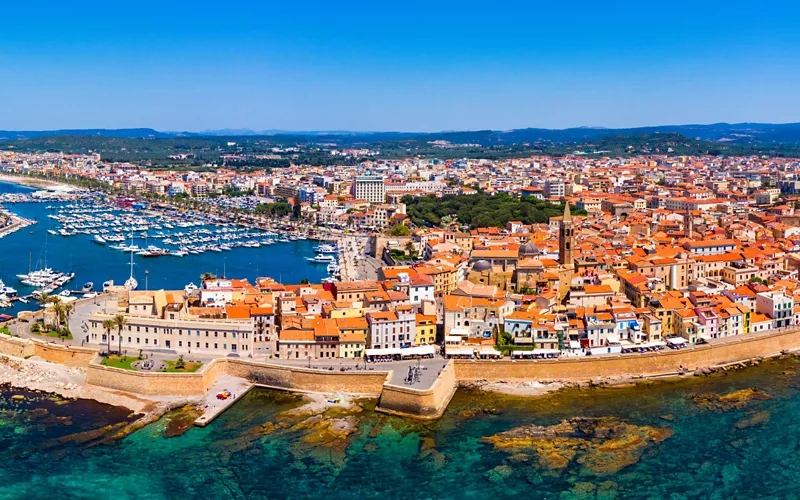 As the western gateway to Sardinia, Alghero is also one of its best-loved places, where you can stroll along the ramparts of the port and its red roofs all but touching the sky. The magnificent natural inlet overlooking the sea, the coast - known as the Riviera del Corallo - stretches out for 90 km: the largest colony of the finest coral is found here.
Fallow deers, ponies and donkeys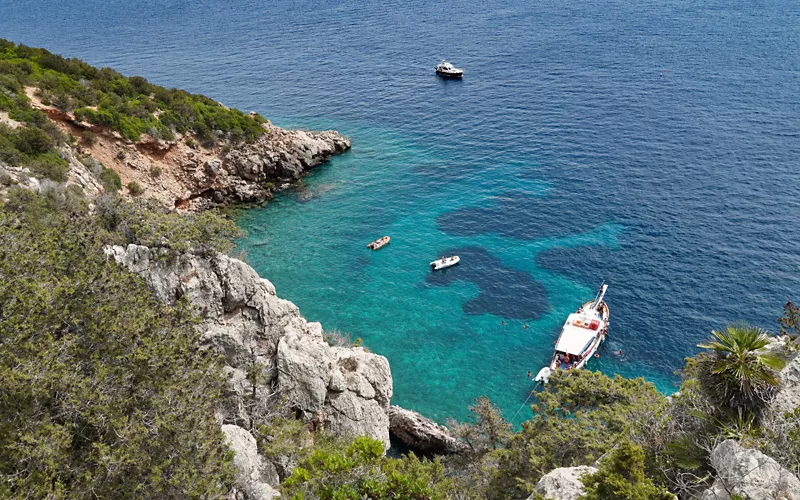 The coast of the Porto Conte Regional Park - which with the Capo Caccia marine area extends for over five thousand hectares around Alghero - has the typical colours of Mediterranean scrub, as well as cliffs overlooking the sea and rare plants clinging to the rock faces. Several different paths take us to "Le Prigionette", a woodland home to several animals including fallow deer, donkeys and the famous Giara horses - the only colony of wild horses in Europe.