Sardinia
Jogging in autumn and the beauty of running on the waterfront: the secret of sport in Sardinia
A run between Cala Ginepro and Orosei, the wonders of nature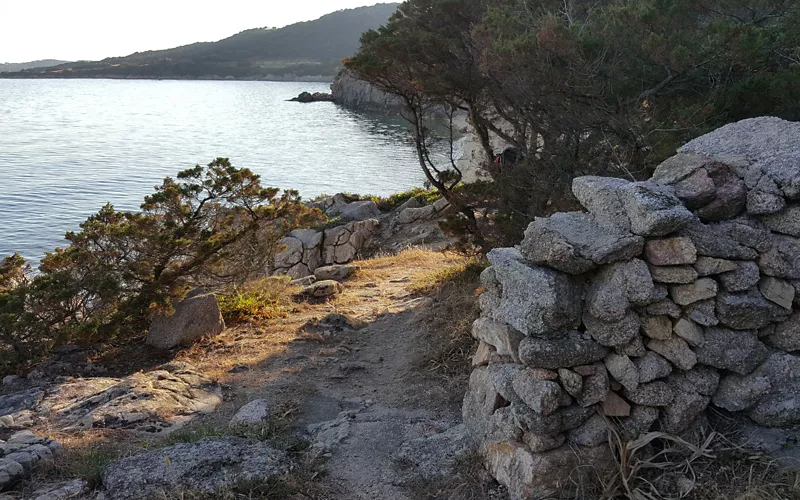 If you usually run in the city, you will immediately appreciate the wonder of a workout in the middle of nature. In Cala Ginepro you can run for several kilometres along dirt paths, Mediterranean maquis and fragrant pine forests by the sea, or else run directly on the sand. The soft ground and clean air will make the experience even more exciting and fresh. A little further south is Orosei, one of Sardinia's magical places, which offers beautiful views.

Running from Pula to Nora: a route with something for everyone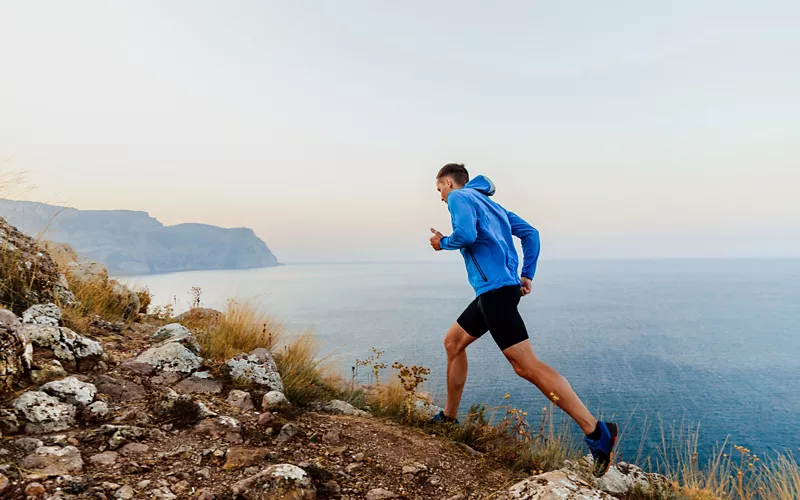 The route from Pula to Nora and back is about 7 ½ kilometres long. You start at Piazza del Popolo in Pula and then take Viale Nora to head towards the sea. Once at the end of the beach, you turn back through the Su Guventeddu pine forest. This route is suitable for everyone.

Jogging along the seafront in Alghero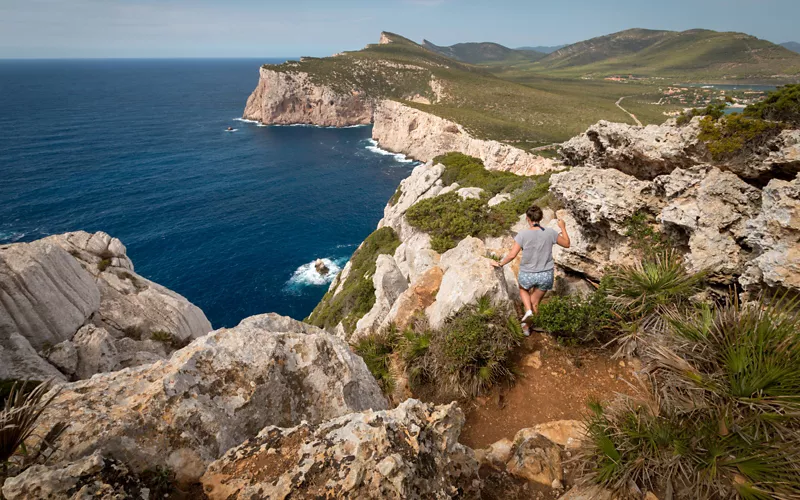 Along the Riviera del Corallo you can choose between two routes that are suitable for all runners. The first is 6 km long, starts at the port and follows the Barcelona promenade, then runs along the beach to the pine forest and turns inland to return to the starting point.

The second is more challenging, at 13 km long. It also starts at the port and arrives at the pine forest, but then continues to Fertilia, before turning back to complete the loop.
A loop around Villasimius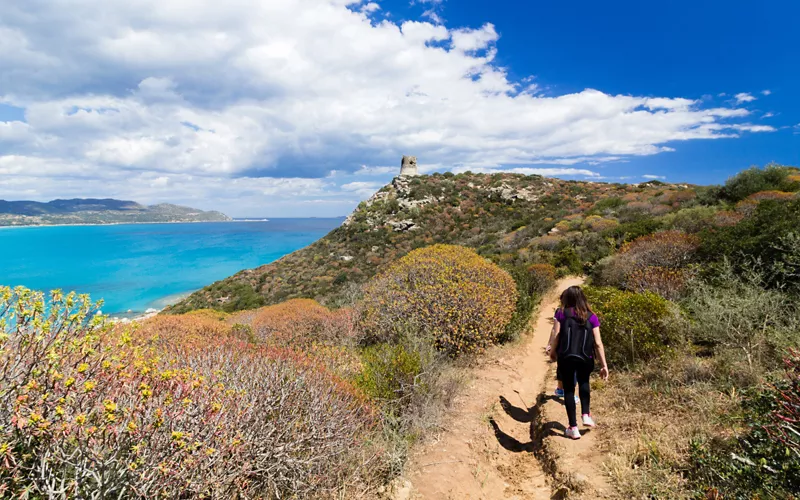 If you are fit, the 14-kilometre-long ring route from Capo Carbonara to Villasimius will be perfect for you. It requires about an hour and a half of good pace along easily accessible, but intermediate level trails. Alternatively, you can take a detour to Punta Molentis by running along the stretch of coastline.

Discover the coves of the north at a brisk pace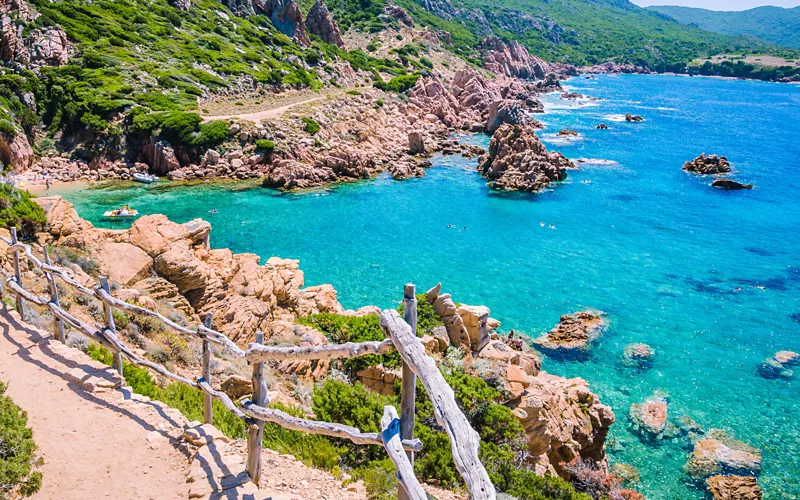 Enjoy magnificent sea-side runs around Palau to discover all the hidden coves of northern Sardinia and push on to Isola dei Gabbiani. From Palau it is just over 10 km to the Maddalena archipelago. A longer route to explore the northern beaches is that connecting the Marinedda beach to Costa Paradiso: it is 20 km of scenic wonder.

Running to Monte Nai in Costa Rei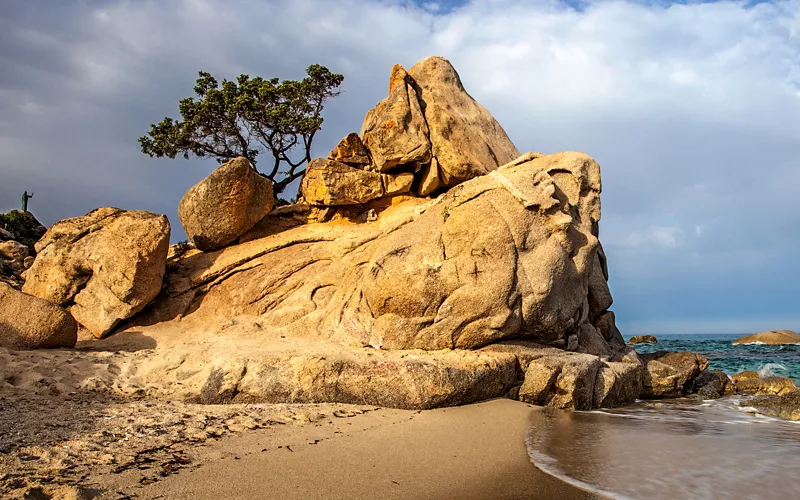 The trails around Monte Nai on the Costa Rei offer beautiful scenery. There is something for everyone, and the length of the route can be adjusted to suit one's abilities without sacrificing immersion in the most authentic Sardinian soul.

In the Molentargius-Saline natural park, spotting flamingos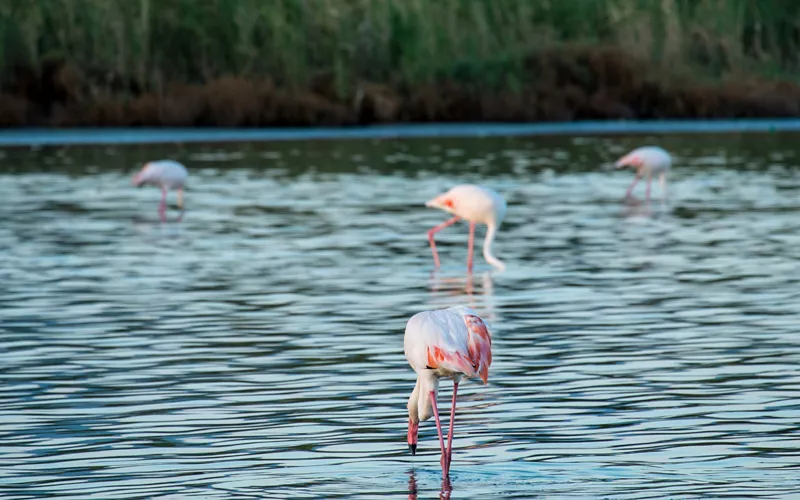 Overlooking the Golfo degli Angeli (Gulf of Angels), this protected area is linked to the history of the Molentargius people who drove mules laden with salt. Today, it is a nesting area for flamingos, and if you pass through in the right season, you will see a sea of pink feathers. The best time for a jog around here is at sunset, when the red sky is reflected in the water.