Cagliari goes straight to the heart: a thousand-year history, a magnificent sea and endless attractions
History, art and culture combine perfectly with beautiful beaches, lagoon areas and green parks: Cagliari is the Sardinian jewel of a city captivating with its majestic architecture, winding alleys and privileged location directly overlooking the sea.
Living transformations: the Pazza Idea Festival in Cagliari
Learn more
City
A thousand-year history and a surprising natural environment
Cagliari is a diamond, one of the most fascinating destinations in Sardinia. Its historic centre, with a charm that sometimes seems decadent, and the many monuments that adorn it alternate with alleys full of mystery and long beaches. A destination to experience the bewitching side of Sardinia.
Learn more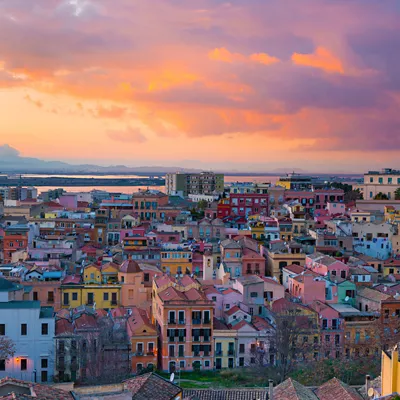 Useful info
All you need to know