puglia
Puglia, an authentic wonder also in autumn
With the arrival of autumn, white beaches and crystal-clear sea provide a more intimate dimension. The climate becomes mild and nature changes colour. It is the ideal time to discover the most genuine soul of Puglia, at a slower pace.
What to do in Puglia in the autumn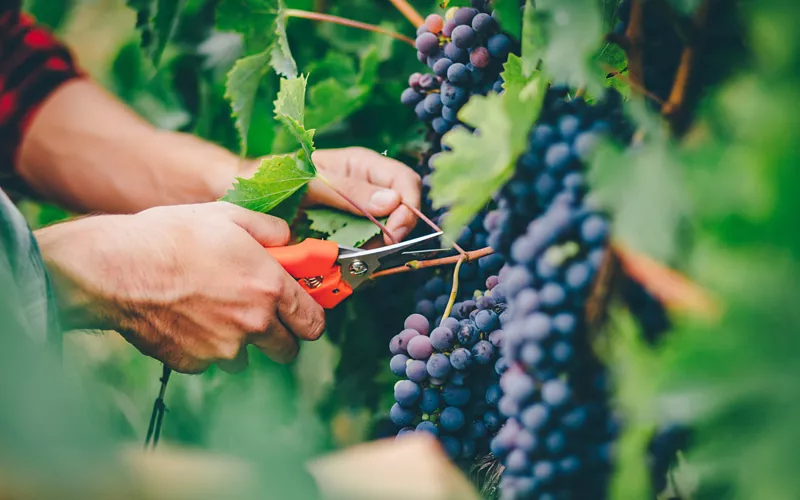 From the countryside to the sea, from the high plateaus to the deep ravines, at this time of year, Puglia reveals its essential features. The sounds of nature become intense, the colours of the earth warm, and the sunlight sculpts the stone of castles, cathedrals and towers. The sea is still warm enough for romantic boat trips and long walks on the beach.
Choose less-travelled routes and set out to discover the historic towns, the most authentic part of Puglia that still preserves genuine flavours, ancient crafts and values of the past. Unique places can be reached on foot or by bicycle, at a slow pace, in the shade of age-old oaks, monumental olive trees and dense Mediterranean scrub that outlines the profile of the region, from Gargano to Salento.
Autumn is the ideal season to discover the most typical and lesser-known local flavours , such as Murgia cardoncelli mushrooms and new wine. Grape treading can be done with the whole family in many educational farms, to re-enact the ancient art of the grape or olive harvest. Also not to be missed are the high-grade tours through vineyards and cellars.
If you prefer excursions by bike surrounded by nature, with each ride you will discover a wonderful and unexpected Puglia. A two-thousand-kilometre grand tour from north to south along paths, quiet roads and country lanes. The more meditative, however, can enjoy the thrill of retracing the footsteps of ancient pilgrims along the ancient Via Francigena in the south or delve deep into tradition along the Cammino Materano.
For history lovers, strolling through narrow streets, castles, baroque palaces and Romanesque cathedrals will be like listening to the echoes of the different peoples who dominated it for centuries. A unique experience where art reshapes time.
Content compiled with information provided by our partner Puglia Region