The Aspromonte beech forests, UNESCO World Heritage Site
The itinerary starts from Canolo, a village founded by the Arabs and nestled between two high cliffs in an awe-inspiring natural setting. The route immediately begins to climb, testing legs and breath for the first 10 kilometres, but the beautiful surrounding views will distract you from your fatigue. The view sweeps over the peaks of the so-called Southern Dolomites, a geological site with three 100-metre-high rock towers. It is also home to the Zagaria Caves and Europe's southernmost peat bog.
Continue south. At one point, the route plunges into the beautiful beech forests on the UNESCO World Heritage list. You are in the heart of the Aspromonte National Park, whose name derives from the Greek aspros meaning 'white', because of the limestone walls of the southern slope, the most impervious. Greek settlers here also left traces in the local language: the Grecian dialect from ancient Greek is still spoken in this area.
Take advantage of the trip to try Grecanica area pecorino cheese, prepared in a special wooden mould called musulupa that leaves human or animal figures and geometric decorations imprinted on the shape.
Zervò, to explore the Grecanica area of Aspromonte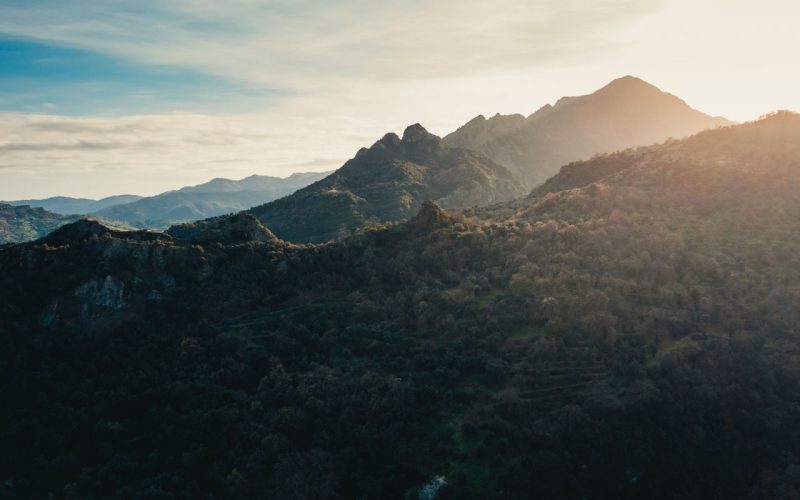 The route goes uphill and nature transforms with almost every pedal stroke. From the beech forests we move on to the larch forests, the symbolic tree of Aspromonte. You will travel a few kilometres up and down enjoying the scenery before the final uphill section that leads to Zervò. Here, nature is even wilder and attracts mountain enthusiasts who enjoy it on foot, by bicycle or on horseback.

At the end of the journey, refresh yourself by sampling the gastronomic specialities of Aspromonte, from the maccaruni 'e casa prepared by hand with a knitting needle to tasty, cured meats such as 'nduja, capocollo and soppressata.