SOUTH TYROL
Merano's Christmas market in South Tyrol's chic living room
Merano, an Advent full of events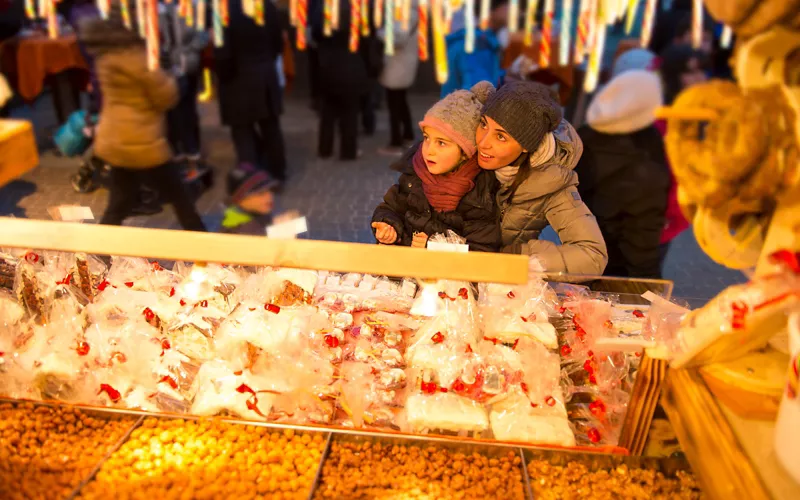 On the cathedral square, in front of the Kurhaus, on the riverfront and on the spa square: the Merano Christmas market winds its way through the most picturesque parts of the city, with its romantic medieval alleyways and the splendour of the Jugendstil palaces of the 19th and 20th centuries, when it was discovered as a holiday resort because of its mild climate and thermal waters. 
In the little market houses, the range of products is strictly South Tyrolean and Green Event certified, like all major South Tyrolean markets: at the Theatre Bridge, in the handicraft stube, skilful hands are at work to realise customers' requests on demand. 

On the cathedral square, the façade of the Mamming building is a living Advent calendar, thanks to its windows, which open day after day at 4.30 p.m. sharp to show one of the works in the Merano City Museum. On the Spa Square you will find the ice rink and six (heated) spheres that are dining rooms where you can enjoy the specialities of the Spa bistro. 

Each year, Merano organises a rich calendar of cultural events, concerts, choirs, children's entertainment, meetings and guided tours of the city, also by candlelight, to make the experience unforgettable. 
Other markets around Merano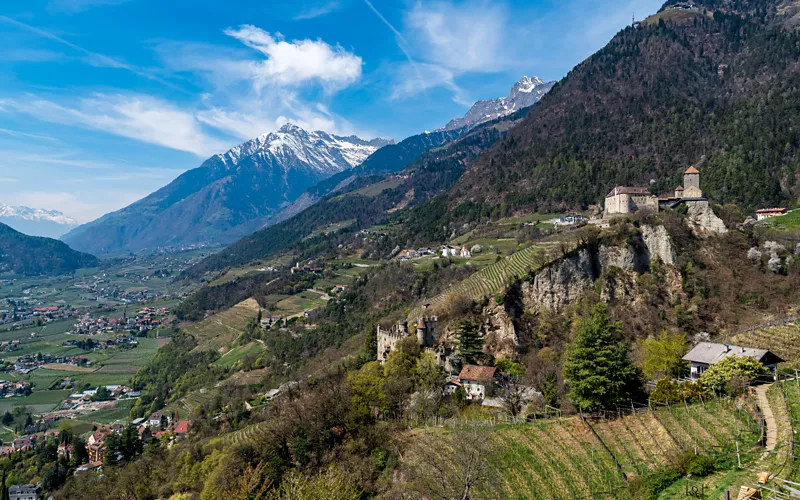 Those who organise a trip to Merano to see the markets do not stop here, but take the opportunity to see others in picturesque places in the mountains, such as Castel Tirolo, 6 km from the city, where the stalls are set up in the castle courtyard; the Enzian Alm in Val Martello, which can be reached on foot or by sleigh, offering the highest Christmas market in South Tyrol, or the one in the village of Lana, set up in the Capuchin garden with its decidedly cosy atmosphere.
What to eat at the Merano market
The gastronomy of the Merano market has evolved over time to become ever more refined and satisfy the most discerning palates. Wandering around the market stalls you will find not only delicious frankfurters and sauerkraut, but also a plate of buckwheat dumplings with an Alpine cheese heart and cheese mousse, or venison with cranberry sauce, tasty sandwiches with smoked roast beef or local salmon trout. 
To find out more : www.mercatini.merano.eu