Cassano delle Murge, among olive groves and orchards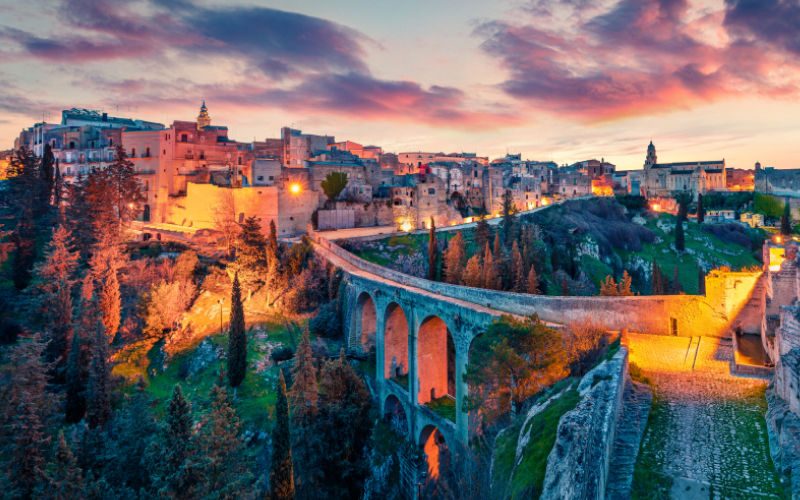 The itinerary begins at the border with Basilicata and after a few kilometres reaches Gravina di Puglia, famous for its underground city beneath the historic centre, the ravines on which it stands and its wines. We recommend the Verdeca di Gravina. Cycling through wheat fields, you arrive in Altamura, known for its local bread. Don't miss the Duomo, Cathedral, Pulo and medieval churches in the historic centre. We continue to Cassano delle Murge as the landscape gradually changes, passing through gardens of olive trees, cherry trees, almond trees and vineyards.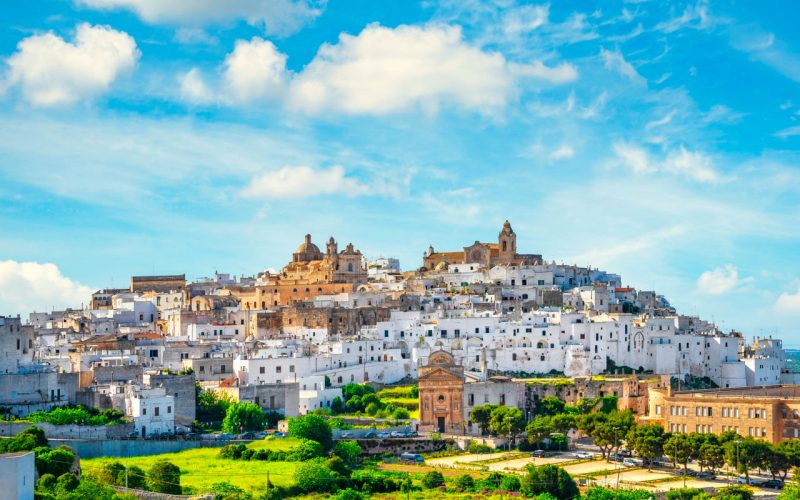 The second day starts by passing through Acquaviva delle Fonti on the Murge plateau. A delicious variety of red onion is grown there. You will then come across the charming Casamassima, an ancient Roman fiefdom nicknamed the "blue city". The karstic landscape is dotted with menhirs. You have arrived in Conversano, an ancient county of the Counts of Aragon with a splendid historic centre, castle and 17th-century Benedictine convent. From there on out you will head down towards the coast, passing through Polignano a Mare, with its breath-taking sea views, and Monopoli, with the beautiful Castle of Charles V and white-sand beaches that will accompany you as far as Marina di Ostuni. From there, you will head back inland to reach Ostuni, the "white city" and the destination for the day.
Alberobello, the capital of the "trulli"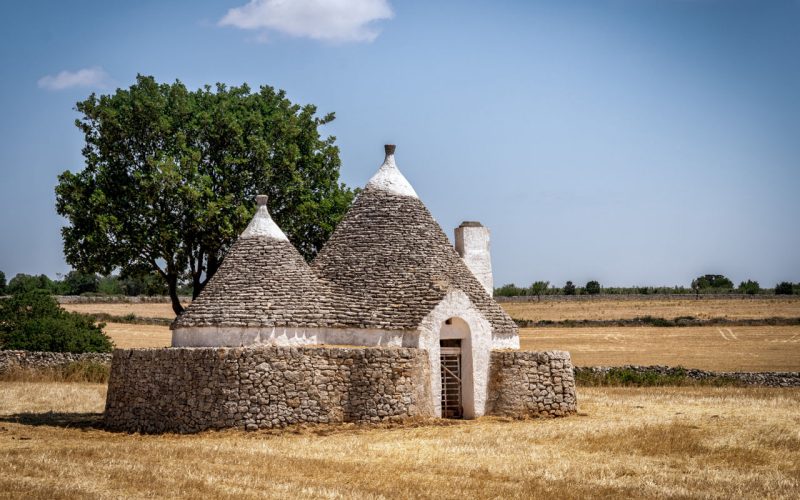 From Ostuni onwards, the landscape is characterised by expanses of centuries-old olive trees as the route climbs steadily until it reaches Alberobello, the home of "trulli" huts and a UNESCO World Heritage site. Some trulli there even date back to the year 1000.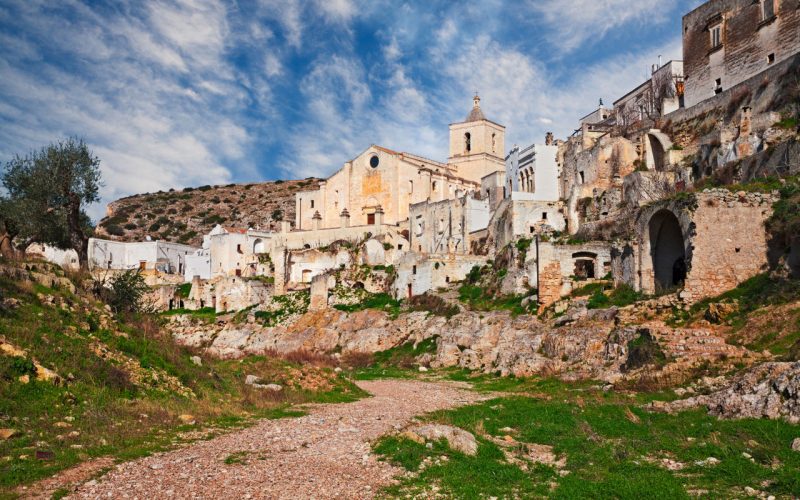 Passing through the countryside dotted with trulli and farmhouses marked out by dry-stone walls, you will arrive in Noci, a small town full of medieval churches. From here begins the descent towards Castellaneta and the town of Laterza until you reach Ginosa, known for its majolica and the final stop on the journey. Don't miss the local bread and excellent wines.