Piedmont
Art and nature in the Savoy garden: the Venaria Reale
UNESCO has declared the Venaria Reale World Heritage Site. It certainly attracts anyone with its solemn beauty.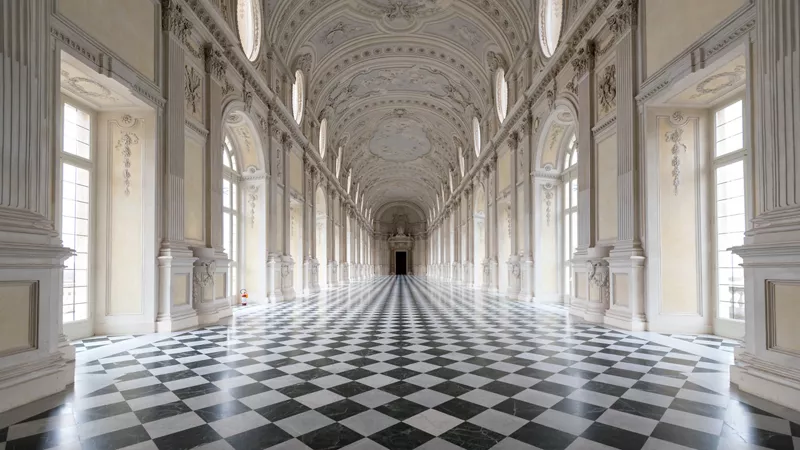 The Reggia of 80,000 square metres was commissioned by Charles Emmanuel II of Savoy in the mid 17th century and is a jewel of the Baroque Piedmontese Baroque. The Great Gallery offers an almost dizzying array of frescoes, stuccoes, tapestries and pilasters, a special light filters through the huge windows and oval openings.
Everything sparkles here in the masterpiece designed by Filippo Juvarra, who in addition to being the architect of the House of Savoy was also a skilled stage designer and goldsmith. The best places to appreciate the vantage point studied axes are the Parade Halls of the King's Palace and the Chapel of St. Hubert. There are all kinds of exhibitions in the many exhibition spaces, don't forget to check the events calendar.
In the green, by train or carriage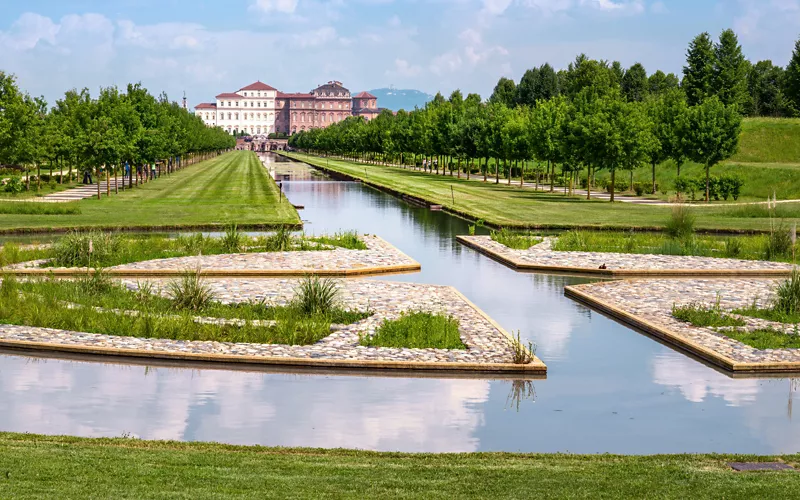 Before you dive into the park, admire it from Diana's Hall or while having a drink on the terrace of the Caffetteria degli Argenti, overlooking the French garden. The 60 hectares of greenery were reopened to the public in 2007 after an impressive restoration, such as Reggia, and restored to the extent possible to the original design of the 17th century. The entire area is divided into Upper Park, Lower Park and a Central Street.
An original way to explore it can be on board the La Freccia di Diana train or in a horse-drawn carriage, to reach the most hidden and distant corners. In all relaxation you can admire archaeological finds, plants, flowers and the Hercules Fountain, originally a precious complex of niches and grottoes, mosaics of shells and crystals, and water features.
The park also houses a collection of contemporary works, perfectly integrated into the landscape and in dialogue with the vestiges of ancient times. Among them, Il Giardino delle Sculture Fluide, by Giuseppe Penone, a series of installations where trees are made of bronze and the natural landscape is reinterpreted with contemporary materials and modern plastic forms. 
Accompanied by the children.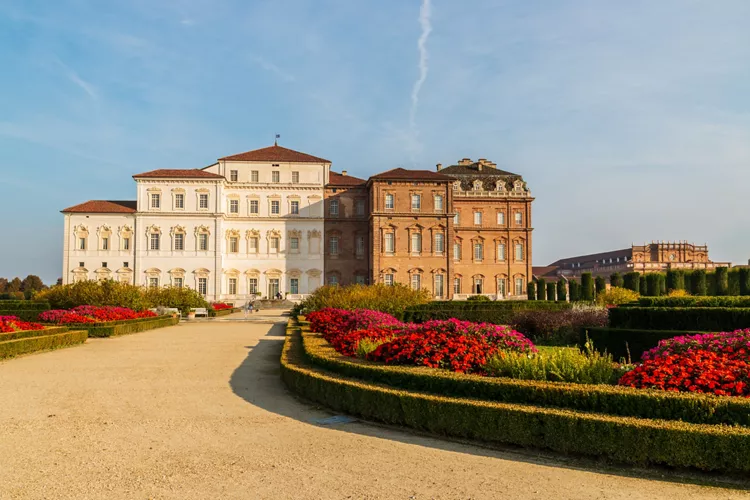 There are many workshops dedicated to children, who will find plenty of opportunities for fun in this Versailles of Piedmont. They are given a Magic Pen, which guides them through the rooms of the palace.
If the park will enchant them, the Fantacasino will arouse their enthusiasm, a must-see if you are travelling with your family. It is a wooden structure from which the magic animals look, whereas inside there are games.
Just as it is worth entering the adjacent Mandria Park with the Savoy Castle, respectively residence and royal hunting reserve, in ideal continuity with the park of the Reggia. It is an immense natural oasis of 3,600 hectares where you can indulge in endless walks.