Lombardy with children, 6 unmissable adventures
The Varese Tactile Museum
No touching is forbidden, it really has to be said. This is where children learn about the world through touch, which makes this facility different from all the others.
An extraordinary opportunity to learn through play, so much so that at the Villa Baragiola museum the visit is blindfolded.
The children will find a large collection of wooden models, a kind of three-dimensional encyclopaedia to browse through with their hands, and various other attractions. In fact, there are many multi-sensory routes that will captivate even the oldest ones and allow the youngest ones to learn and experience while having fun. At the end of the tour, they will know a lot more about the magical power of our senses. di conoscere e verificare divertendosi. Alla fine del giro, insomma, sapranno molto di più sul magico potere dei nostri sensi. 

In search of pyramids and stilts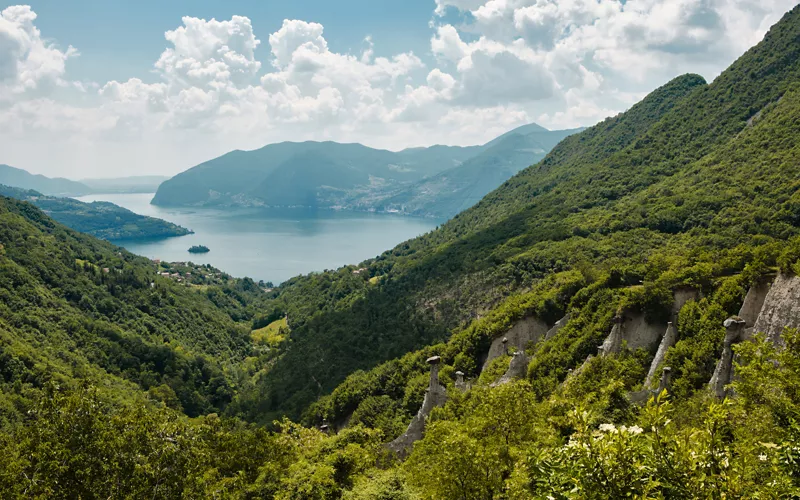 Children in Lombardy can feel like Indiana Jones in front of the pyramids. Yes, because Nature created them in the municipality of Zone, on Lake Iseo, and they are beautiful. In an hour's walk you can discover these columns shaped by erosion and the elements.
In the municipality of Biandronno, on the western shore of Lake Varese, there are the remains of an ancient settlement with pile dwellings: estimated to date back to prehistoric times.  Visitors can browse through this UNESCO World Heritage Site in the Prehistoric Museum or take part in archaeological workshops and treasure hunts.
Excavation laboratories are also located in the Parco delle Incisioni Rupestri at Grosio in Valtellina, which features a large cliff with over 5,000 figures engraved between the Neolithic and Iron Age. A unique experience in the early years. 
Nature triumphs in Valle Sabbia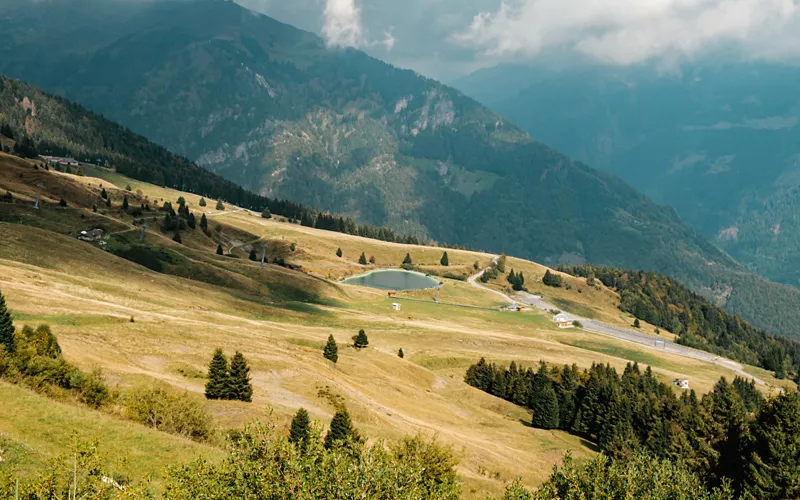 Il Fucine di Casto Park is very special with its 1,700-metre loop trail including via ferratas, climbing walls, trekking routes, mountain bike routes as well as Tibetan bridges. There is also a natural canyon, cable cars and hiking circuits. Let's say that all the necessary elements for a great adventure are there. It rises between the Trompia Valley and the Sabbia Valley. 
A mouth-watering game: hunting for chestnuts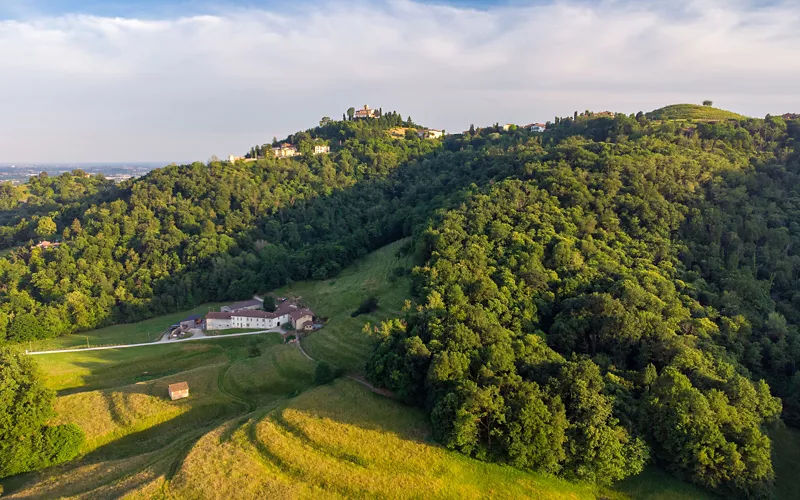 Chestnuts have not always been a tasty treat, and often at rather high prices. They were once used to feed the locals, but also to produce flour and dye textiles. Together with the kids, you can search in the Montevecchia and Valle del Curone Regional Park in south-east Brianza, as well as in Valtellina, above Morbegno, near Passo San Marco or in Valle Intelvi, in the Como area.
Relaxing walks on the Adda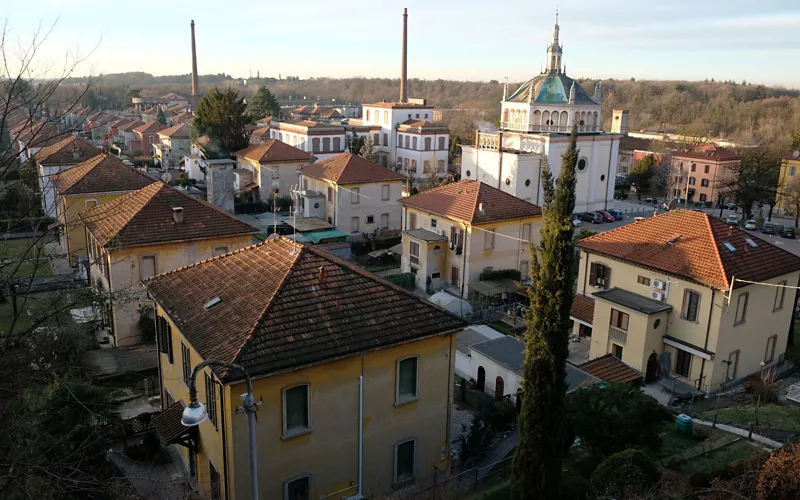 The first part of the tour is a visit to the workers' village of Crespi d'Adda, in the Bergamo area. The workers' houses here, in accordance with the wishes of the Crespi cotton industrialists, had their own vegetable garden and garden, and today the whole area is a UNESCO World Heritage Site.
From here you can get around on foot or by bicyclein a relaxing tour that allows you to discover the area better. You can reach Trezzo, along the river, on the unpaved cycle path that leads to the Centrale Elettrica Taccani and the ruins of the Castello dei Visconti di Milano. 
Everyone on the farm, learning about flavours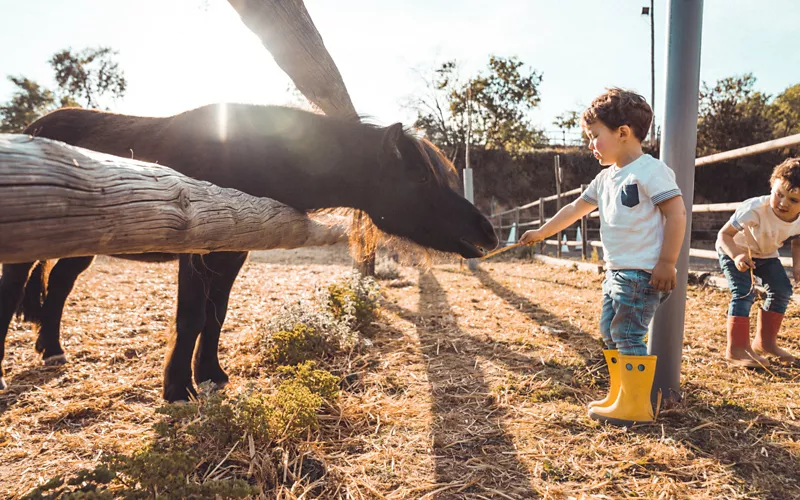 There are at least 200 educational farms in Lombardy, where you can learn about domestic animals and ride donkeys. You return to a more natural existence and enjoy freshly prepared delicacies.
An educational experience for the children as they discover how to make soap from ash and cheese from fresh milk. Families are also accommodated inside and it is nice to learn together what crafts farmers did and how the environment was respected in the past.