Lombardy
8 neighbourhood markets for shopping in Milan: exclusive fashion at bargain prices
At the Via Fauché market, you can discover Made in Italy brands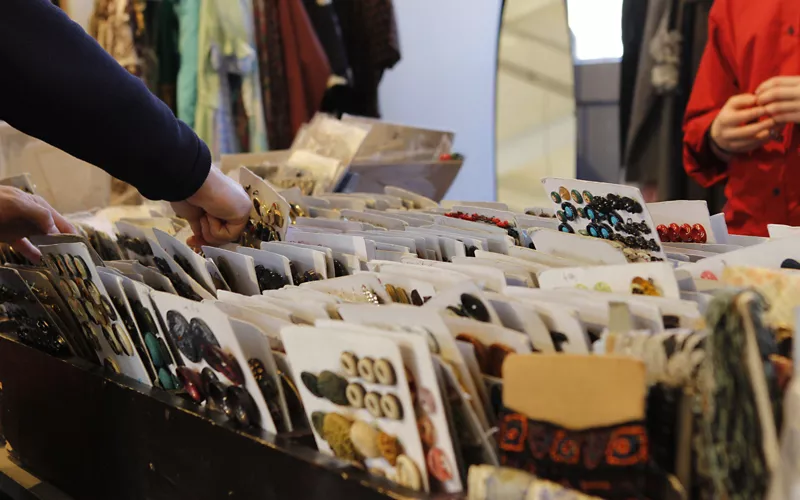 The Via Fauchè market is a historic and affordable place where you can stock up on clothes and accessories. Tuesdays are ideal if you don't like crowds, but if you go on a Saturday you will have more choice as there are more stalls.
You will find both major brands and smaller labels, as well as the best Made-in-Italy brands on display. If you are looking to buy shoes, clothes and cashmere jumpers you should aim for the stalls towards Piazza Caneva, while for designer trainers head towards Piazza Gerusalemme.
Tuesdays 8.30 am - 1 pm - Saturdays 8.30 am - 5 pm
Look out for bargains at the Viale Papiniano Market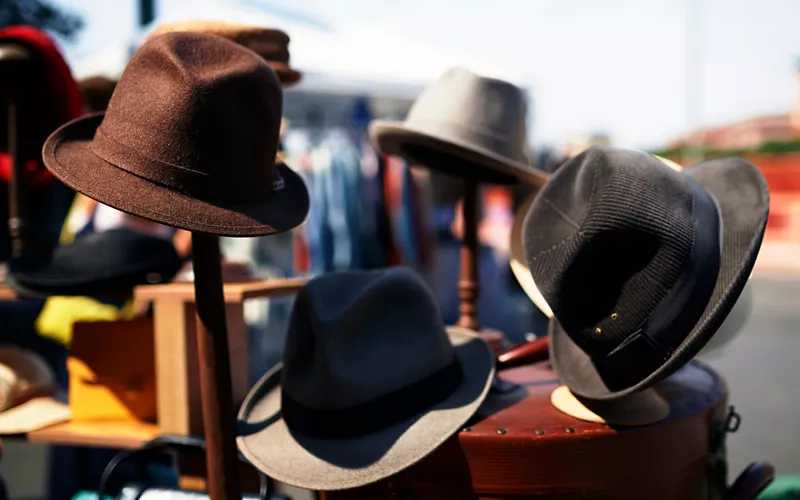 A kilometre of stalls, many of which are dedicated to designer fashion stock: this is the Viale Papiniano market. If you are on the hunt for sports or classic shoes, bags and much more, you are in the right place here. Pay attention to the Deadstock label displayed here and there: it indicates brand new, unsold items from boutiques and outlets, which are as good bargains as the unlabelled items.
Go early in the morning and, while you're at it, fill your larder with fruit, vegetables, meat and fresh fish.
Tuesdays 7.30 a.m. - 2 p.m. - Saturdays 7.30 a.m. - 6 p.m.
The exclusivity of the Via San Marco market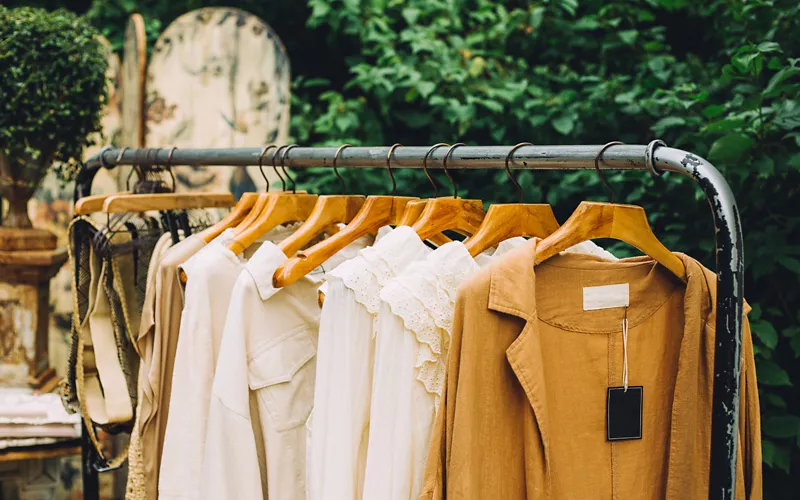 The Via San Marco Market, also known as Brera Market, is well worth a stroll through the shopping streets framed by the elegant buildings of Milan's historic centre. The prices are higher than in other street markets, but then, so is the quality.
Among the stalls, on Thursday look out for La Marucca, arriving from Forte dei Marmi to offer quality knitwear and cashmere. In this large open-air boutique, rummage through the stalls of gloves and leather bags too: it's all very chic and exclusive.
Mondays and Thursdays, 7.30 a.m. - 2 p.m.
History on display at the Fiera di Sinigaglia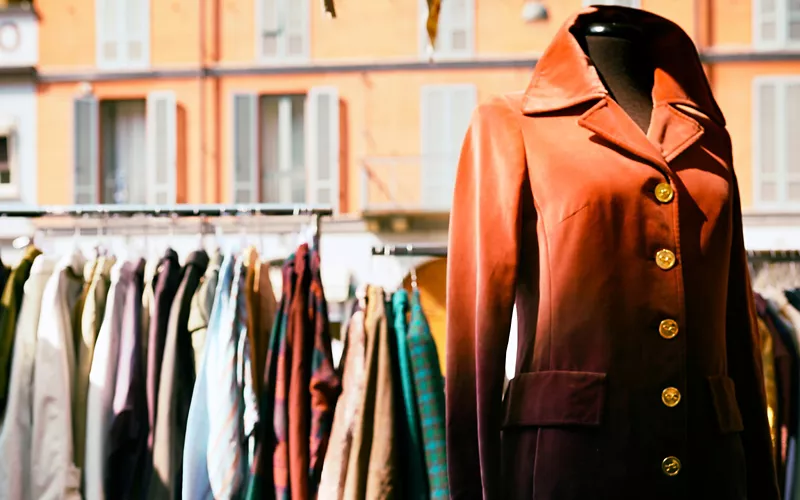 The Fiera di Sinigaglia is the oldest flea market in Milan, dating back to the 19th century; it's an authentic piece of the city's history in the fascinating Navigli area.
Amongst oriental trinkets, vinyl and other countless objects, you can unearth clothes and accessories from days gone by. And the best? Evening dresses to be matched with necklaces and jewellery made of semi-precious stones, ideal for a theme party or a crazy night out. It will be like rifling through the wardrobe of royalty of yesteryear.
Saturdays 8 a.m. - 6 p.m.
The Porta Genova market, for one-of-a-kind purchases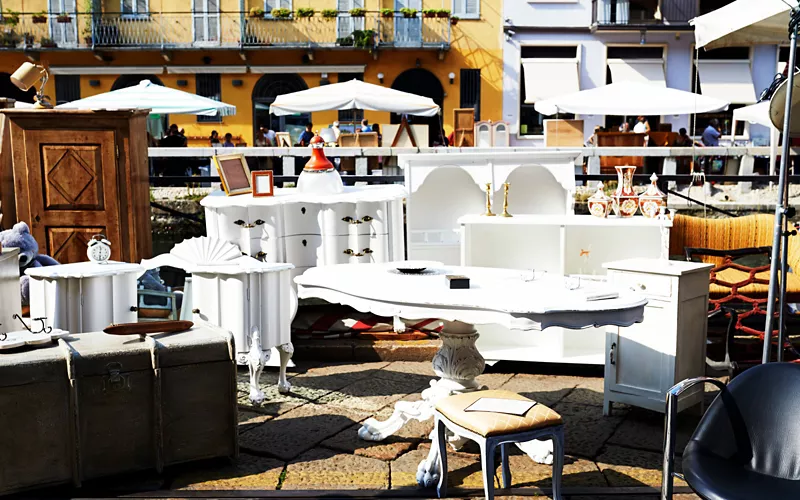 On Sundays - except for the last one of the month - in the same streets where the Fiera di Sinigaglia is set up, there is the Mercatino di Porta Genova, a succession of second-hand stalls at bargain prices.
Among the merchandise are clothes, shoes and bags, especially from the 1950s onwards. If you are looking for an old and original hat to show off at a special event, this is the place for you.
Every Sunday except the last of the month, 7 a.m. - 2 p.m.
Vintage and eccentricity at the East Market Shop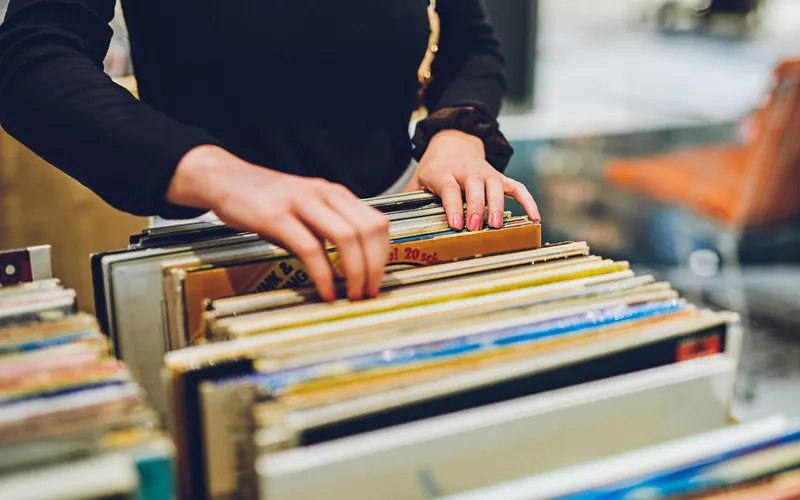 There are over 250 exhibitors in the new location, which has replaced the one in Lambrate where the market was established years ago. Now the East Market Shop is set up in a renovated former aircraft factory on Via Mecenate.
You will be catapulted into a vintage London atmosphere in this market that will remind you very much of Portobello Road, where second hand is the name of the game. This market is also an exchange venue where you can buy and sell everything at the same time. In short, the right place for fans of vintage items and eccentric looks.
See the site for dates
Remira Market: it's all about second hand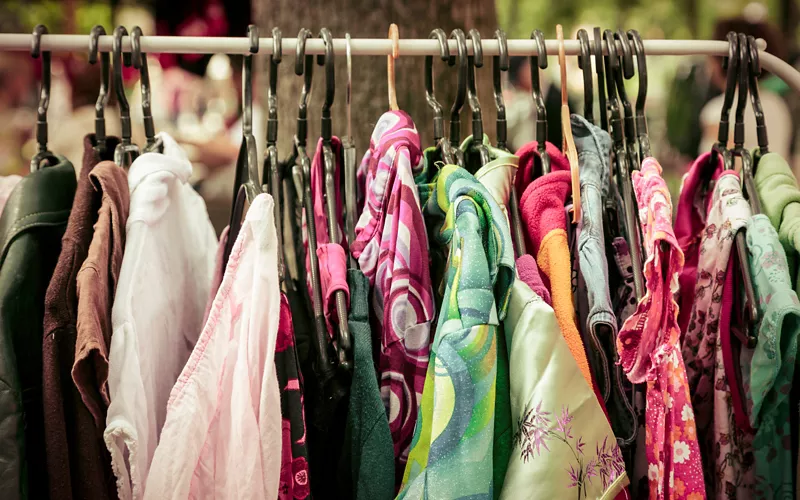 The philosophy of the Remira Market? Reuse & Ravana, i.e. reuse and rummage madly among the stalls. You will discover second-hand clothes in the spirit of sustainability: nothing should be thrown away, everything is worthy of a second life.
In the spaces of the Aldrovandi Garden on Via Luigi Nono, there are many bargains to be had: from garments by small creative artisans to second-hand items and authentic vintage. Blouses, trousers, jackets, kimonos, skirts in all sizes: it's impossible not to find something in your own style.
Second and fourth Sundays of the month, 10.30 am until evening
Food and clothing, all at the Isola market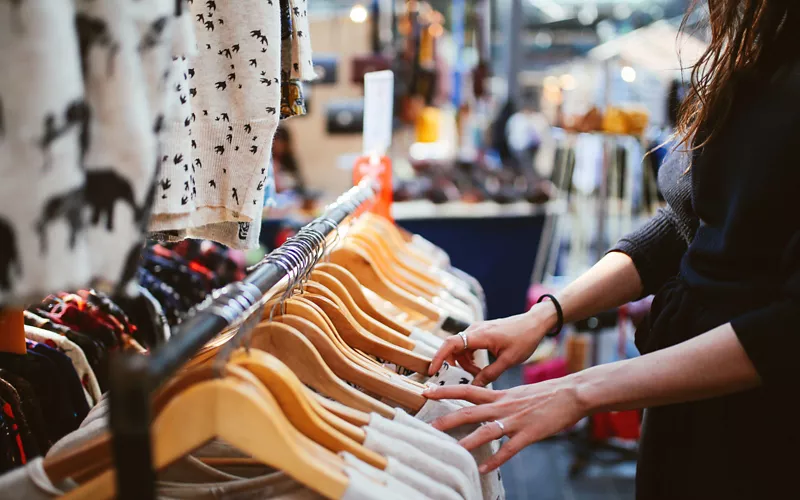 In Via Garigliano, Via Sebenico and Via Volturno there are stalls selling vegetables and excellent nuts, cold meats and poultry as well as clothing. This is the Isola market!
Take a good look, because you may come across designer clothes at attractive prices and, the jewel in the crown, hand-sewn clothing.
Tuesdays 8.30 a.m. - 2 p.m., Saturdays 7.30 a.m. - 6 p.m.