Lombardy
Milan, urban nature
5 green parks to visit that you may not know about.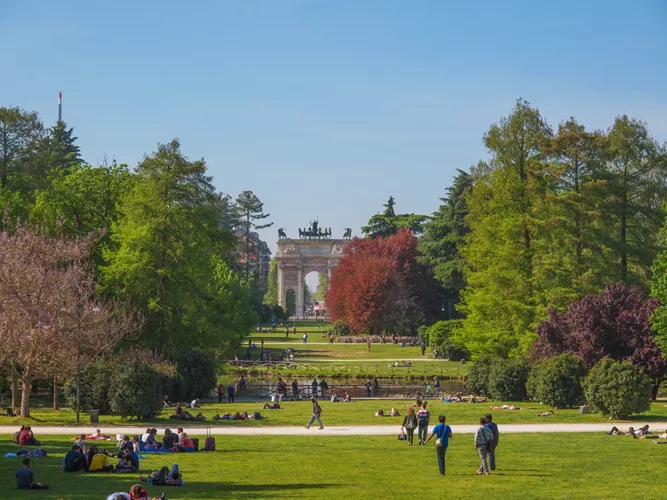 Located next to the Castello Sforzesco, Parco Sempione is one of the best known green areas in Milan. Built in 1890, it has some stylistic traits of typical English gardens. With its 47 hectares it hosts the Palazzo dell'Arte and the Triennale Design Museum, the Civic Aquarium with over 100 different species of fish, the Arena Civica with amphitheater that hosts concerts and athletic competitions, and the Arco della Pace. With its green lawns and tree-lined avenues, Parco Sempione is a destination for tourists and Milanese alike, especially in the warmer and sunnier seasons, for a picnic, a day of sports, or a moment of relaxation on a Sunday.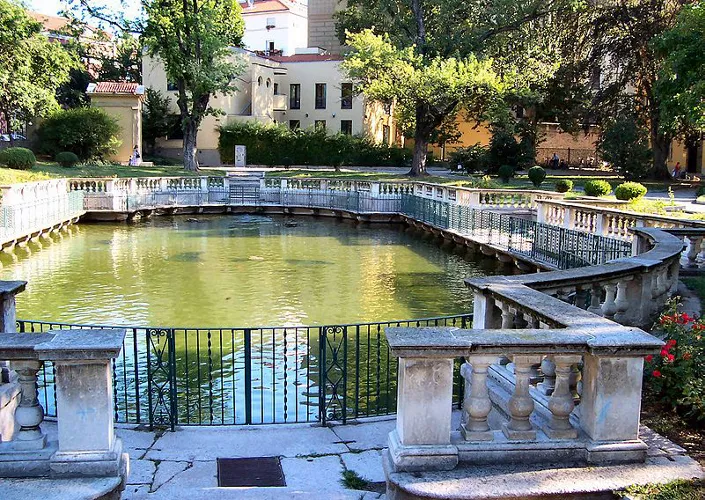 Situated between the University of Milan, the Ospedale Maggiore and the Synagogue is the historical Garden of Guastalla, one of the oldest in Milan. Enter through the Via Sforza entrance, breathe in deeply and admire the beauty of nature. Strolling over the lawns of these gardens, with its botanical species, is a classic for students and residents, who come here every day for an break in the outdoors. Enjoy the charm of the ancient fishpond that dominates the scene, and treat yourself to a moment of relaxation in the shade of its centuries-old trees. 
Parco Papa Giovanni Paolo II or Parco delle Basiliche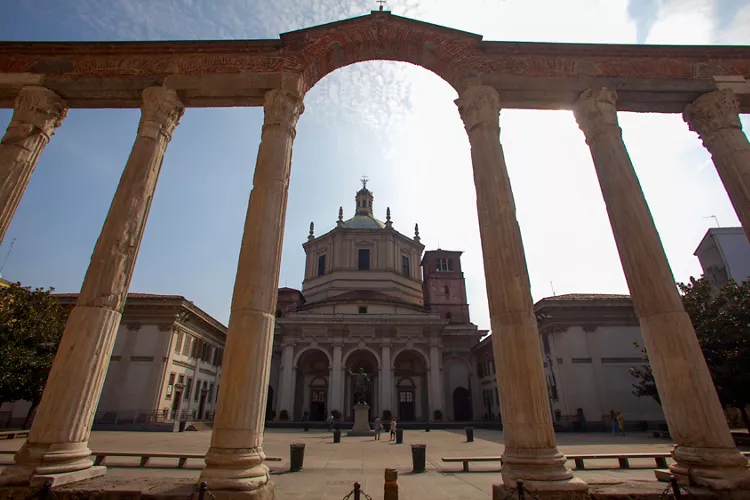 It connects the Basilica of San Lorenzo and the Basilica of Sant'Eustorgio and is also called Parco della Vetra. In fall, summer, winter and spring, its colors are always different and the atmosphere is really relaxing. After visiting the two basilicas and taking a detox walk along the paths of this lovely green area, remember that a few minutes' walk away are the Colonne di San Lorenzo and Corso di Porta Ticinese, areas highly recommended to young people for shopping, an aperitif or dinner.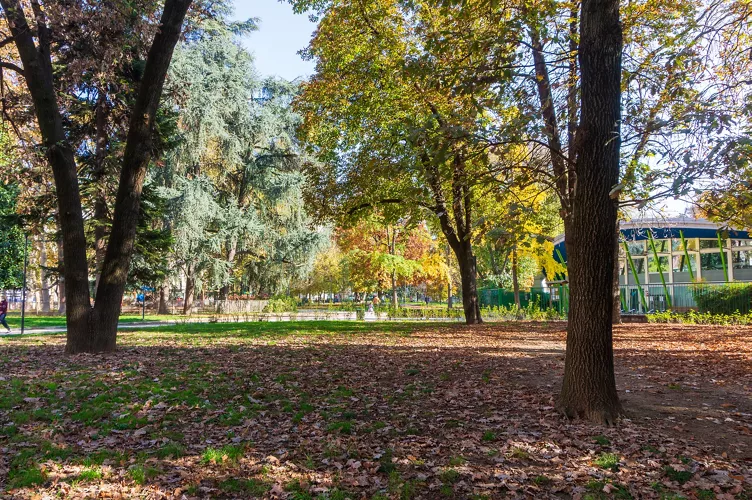 Also known as Parco Solari Pin the neighborhood of Sant'Agostino, Parco Don Giussani is a green area of 43 thousand square meters that houses a municipal swimming pool. Crossed by a cycle path, it is a favorite destination for the Milanese who practice jogging and outdoor sports. Sit on the edge of its large fountain, listen to the sound of the water and enjoy a moment of complete relaxation.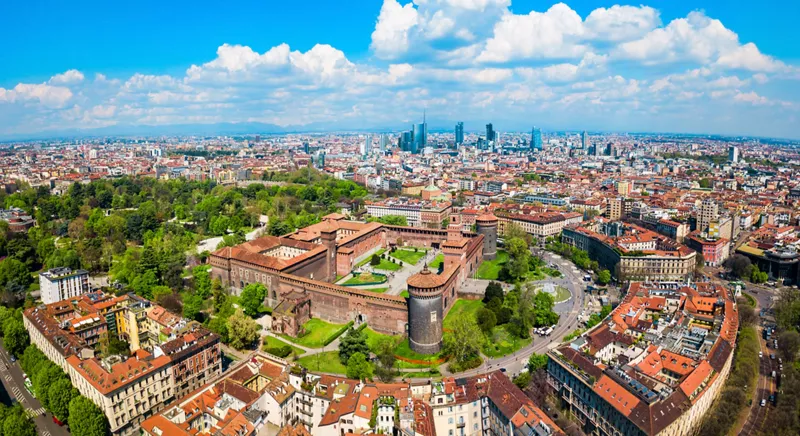 4.5 km of woodlands and wetlands, 5.5 km of themed gardens and agricultural areas, and 2.5 km of lakes, glades and trails. Boscoincittà is a large park of 125 hectares near San Siro, an ideal place to spend a day outdoors with nature, hobbies and activities dedicated to those who have a green thumb. If you love long walks and hikes, you can join a walking groups with guided tours, in the discovery of all the secrets and wonders of the forest. Enter a totally green world of sounds, colors and scents!