Lazio
The Via Francigena in Latium: more than just Rome
While Rome is the focal point of the Via Francigena, the surroundings in Latium walked by pilgrims are equally replete with charming places: here are 5 well worth discovering.
The Cathedral of the Holy Sepulchre in Acquapendente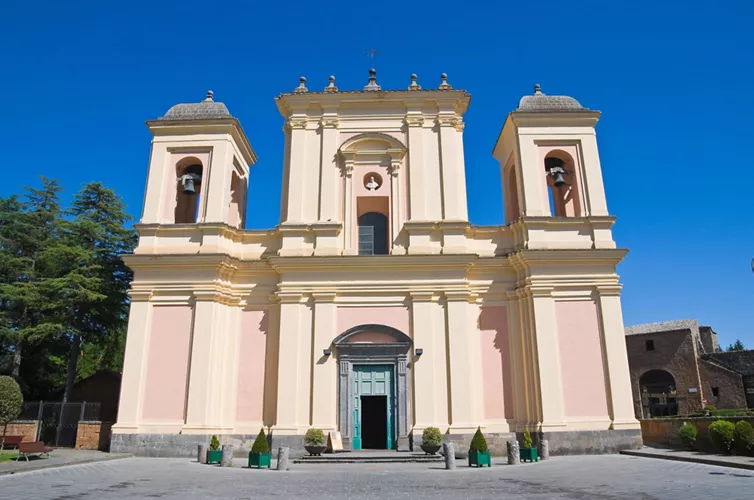 Torre Alfina – a Medieval town near Viterbo renowned as one of the most beautiful villages in Italy, just outside Acquapendente on the border with Tuscany – boasts very ancient churches. The most significant is the Cathedral of the Holy Sepulchre, with its precious Romanesque crypt with twenty-four columns identical to the crypt in Jerusalem. Tradition has it that stones with the blood of Christ were carried here by Crusaders on their return from the Holy Land.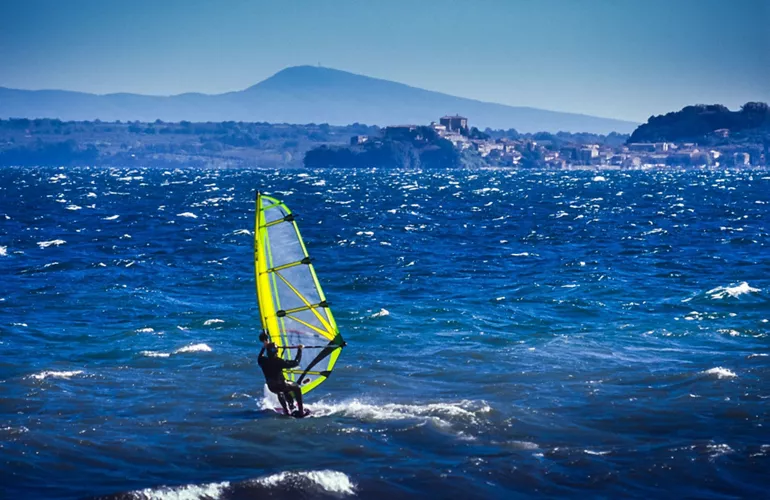 The largest volcanic lake in Latium, with the lush green islands of Bisentina and Martana rich in ancient testimonies, is famous for its eels - as Dante also mentioned in the Divine Comedy. A typical boat was once used to fish them and today is used for tourist excursions taking visitors into the most hidden corners amidst vegetation and reeds. Sailing and windsurfing are also possible, as well as cycling routes. The XIX century Trail of Brigands following in their ancient footsteps also passes hereabouts.
Viterbo: Palazzo dei Papi and Cava Sant'Antonio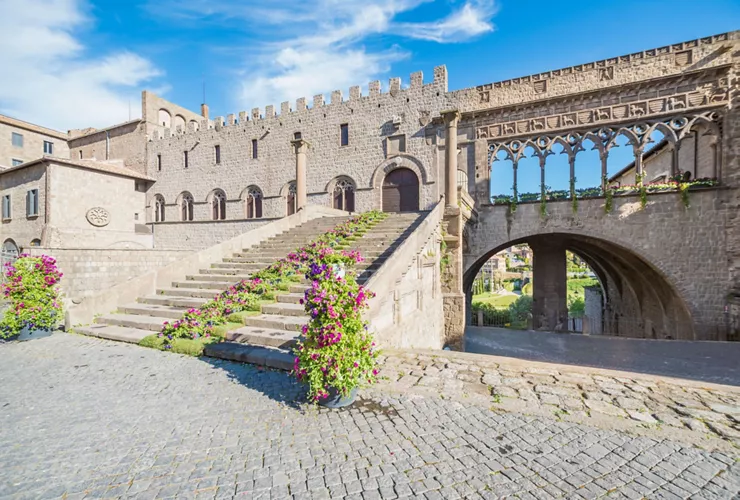 Close to the Cimini Mountains, this splendid city of art boasts archaeological areas and Renaissance palaces of immense value along the historic centre's winding streets. The XIII century Papal Palace particularly stands out, on the hill of San Lorenzo, with the arched loggia leading to the Hall of the Conclave, where papal elections were once held. Not should visitors miss the mysterious Cava di Sant'Antonio, an evocative Etruscan site quarried into the tuff between very high rock faces shrouded in penumbra.
The Park of Aqueducts on the Ancient Appian Way
This green site is part of the suburban regional park of the Ancient Appian Way. This was once a fundamental crossroads in the water supply network of ancient Rome where the imposing remains of six of the eleven famous structures still remain. These were joined by added the Renaissance Felice aqueduct, still used today for irrigation, which also created a small lake, a stream and a waterfall. Restoration work on waters and landscape of the Acqua Mariana hydro-network was carried out recently.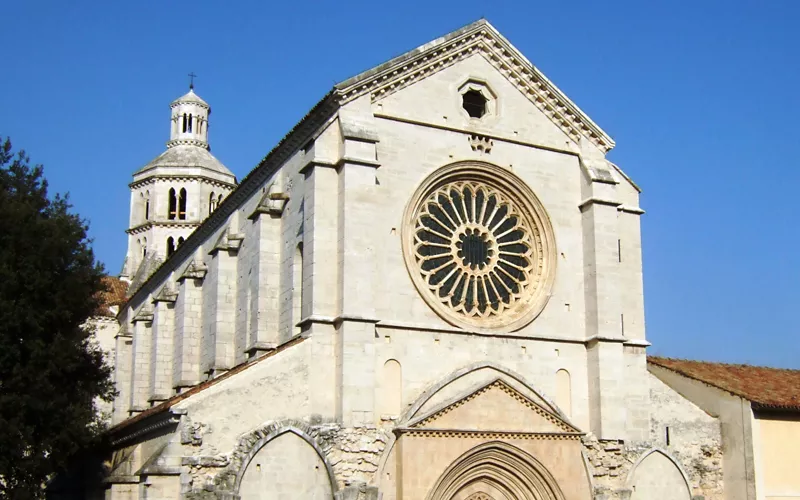 The spectacular Cistercian monastic complex in the province of Latina originally came into being as a very small rural village, with a church, convent, infirmary, stables and hospice for pilgrims - all still in perfect condition. It has a white façade with a huge rose window, brightly illuminated interiors and cloisters with finely worked columns and capitals, as well as a chapter house, refectory and the room where St. Thomas Aquinas spent the last days of his life. Thanks to its perfect acoustics, the Pontino Music Festival is held here every summer.