Lazio
Orte, a glimpse into the great Tiber
A charming hilltop village just outside Rome.
The village of Orte is a compact web of ancient streets and houses perched on a hilltop. Its elliptical plan recalls the structure of the villages of the neighbouring Umbria, but here, in the province of Viterbo, the actual and past links with Rome become clearer. Since ancient times, in fact, Orte has been and still is an important junction between the Capital and the countryside. Over the centuries, this has allowed the development of a historical, artistic and cultural heritage, which has made Orte one of the most appreciated villages in the area.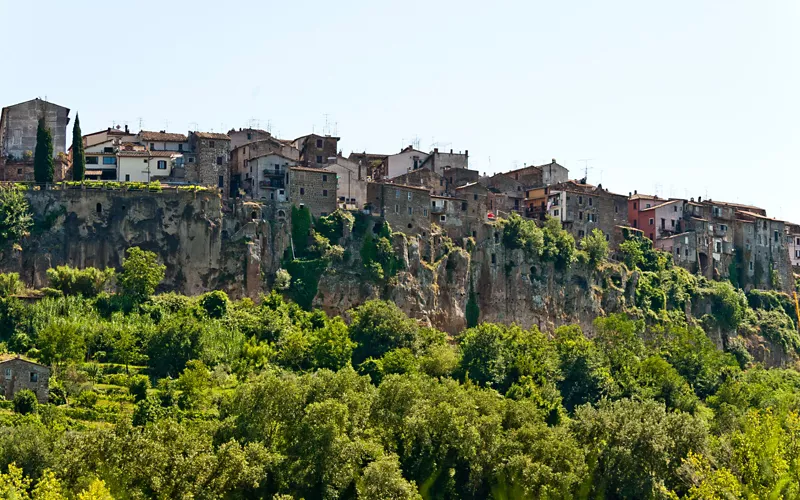 The beauty of Orte, however, it's also below its surface. A complex network of tunnels runs into the tufa cliff that supports the village, creating a parallel village: the underground Orte. Wells, sewage canals and cisterns are part of the underground village: an efficient water system that is 2,500 years old! Over time, these underground streets have also housed cellars, stables, warehouses, nurseries, craft workshops and different kinds of activities that can be explored today through a historical-archaeological route, which reconstructs the ancient origins of the town.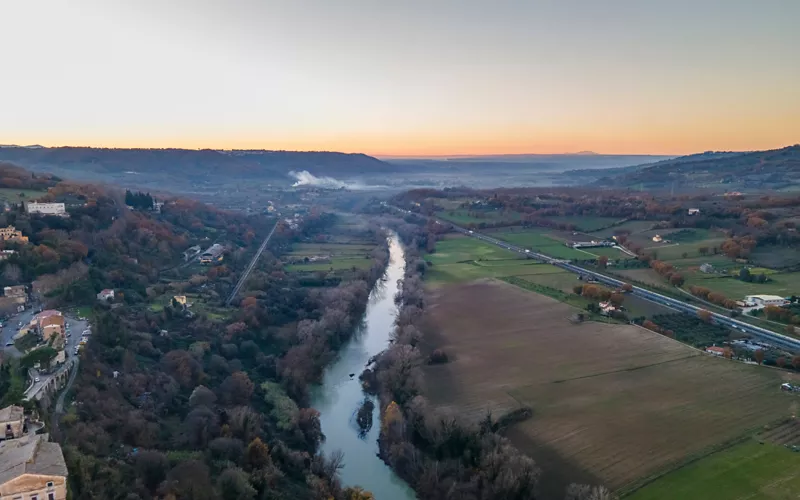 The history of Orte dates back to the Bronze Age. Through the ages a red thread connects the events that have affected it, or rather, we could call it a blue thread: the Tiber. The proximity of Orte to the great river has made the village an important commercial reference point during all the dominations that have followed over the centuries: from the Romans to the Lombards to the Arabs.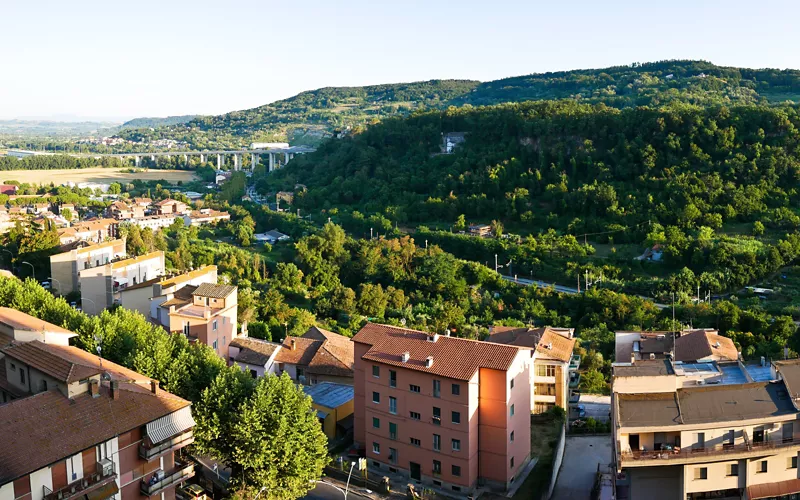 The charm of Orte's old town, with its churches and its noble buildings, is not limited to the top of the tuffaceous hill: it descends to the Tiber, on its left bank, where the archeological area of Seripola is located. Discovered in 1962, the site attests Orte's liveliness as a strategic and commercial centre in direct communication with Rome.