The detox programme begins in Orvieto
For a body and mind revival in a weekend, let's start with Orvieto. The Duomo is definitely worth a visit: a fine example of Romanesque-Gothic architecture housing the Sacred Corporal cloth and decorated with unique frescoes by Luca Signorelli. Continue with the Palazzi dei Papi, massive buildings that stand as a testament to the great personalities of the Papal States such as Urban IV, Martin IV and Boniface VIII.
Don't miss out the underground city, excavated some 2,500 years ago: a guided tour will show you a maze of caves and wells considered one of the treasures of archaeology. Equally valuable is the Etruscan Necropolis of Crocifisso del Tufo, which, together with the Etruscan temple of Belvedere, represents a precious testimony to what was once the Etruscan civilisation in Orvieto. Just below the tufa cliff, it winds its way through lush greenery, dotted with tombs where the names of the families they belonged to are still legible. Then a short break: how about an aperitif or a tasting in one of the many renowned local wineries?
Città della Pieve: a breath of art and beauty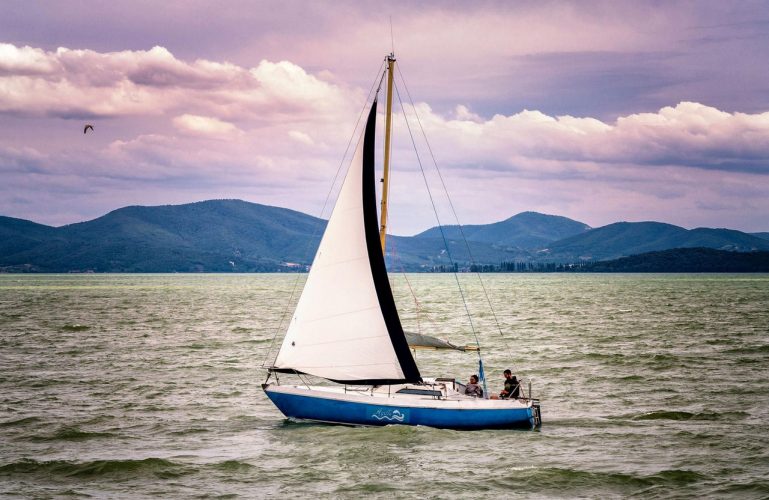 Our programme continues with a stop at Città della Pieve where a visit to the house of Perugino is a must. In fact, he was born in this town and his frescoes are all visible: Madonna and the Saints John the Evangelist, John the Baptist, Peter the Martyr and Giacomo Villa,  Madonna with Child and Saints Peter, Paul, Gervasius and Protasius, Baptism of Jesus. After your fill of beauty with the masterpieces of the Renaissance painter, let yourself be amazed by the nature and views of the surrounding area. Two mandatory stops: Lake Trasimeno where a lunch break in one of the local restaurants will take your breath away, and Maggiore Island, which will take you back in time to the architecture and traditions of what appears to be a 15th-century village.