Just a stone's throw from the sea and made of travertine, the Marche town shines with golden light
In this timeless place, art, architecture and food and wine are the embodiment of Italian excellence at its finest. All this is Ascoli Piceno, a medieval city of a thousand surprises that is bound to win everyone over.

City
City of a hundred towers and bien vivre
Ascoli Piceno is the city of white stone. Its travertine buildings, the bell towers and turrets that punctuate its skyline, the stately squares and an atmosphere that recalls the past make this medieval city in the Marche one of the most monumental in Italy.
Learn more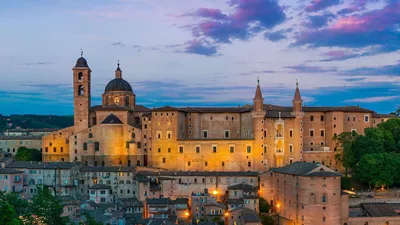 Useful info
All you need to know