Lombardy
Gastronomy in Lombardy: a multitude of souls for a riot of flavours
They define it as a region of poor cuisine but, you have to try it to believe, it is an amazing taste laboratory.
In the Oltrepò Mantovano, discovering white truffles and other goodness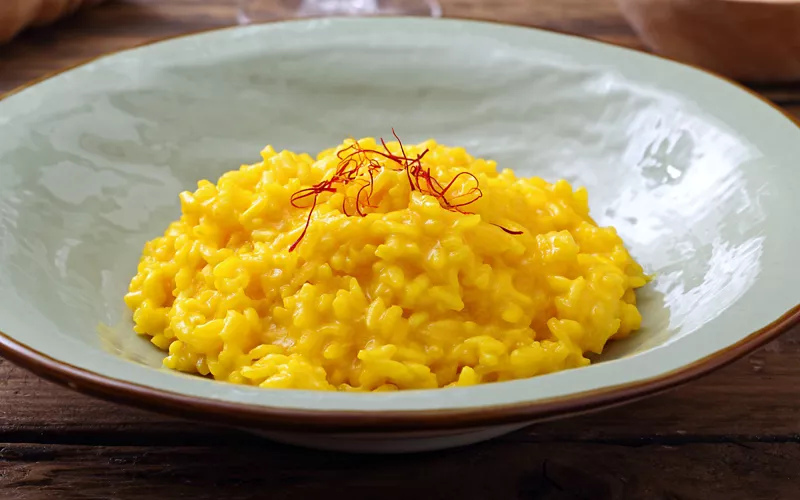 Tortelli di zucca, agnoli in brodo, risottos, stracotti, tagliatelle pie, typical cured meats, Parmigiano Reggiano and, of course, the white truffle. These are some of the surprising features of this stretch of the province of Mantua on the border with Emilia, cradle of the Tuber magnatum Pico.
A variety of truffle delicacies await you in the municipalities of Borgofranco sul Po, Carbonara sul Po, Poggio Rusco, Quistello, Sermide, San Giovanni dal Dosso, Felonica, Revere, Pieve di Coriano, Magnacavallo, Villa Poma, Quingentole and Schinevoglia. 
In these delightful villages you can taste risottos, tagliatelle, eggs, escalopes, pumpkin tortelli, fondue and pike in sauce, all seasoned with the precious tuber.  
In particular, in Carbonara Po, Sermide and Felonica, you will find the excellent straw-yellow onion, used in the preparation of sauces, savoury pies and mashed pies, like the tiròt di Felonica. 
Do not neglect the liquid goodness of the territory, which here is concentrated in Lambrusco Mantovano, whose grape variety has a very ancient tradition, documented by Mantua's most famous citizen, the poet Virgil. 
Leave a little room also for a typical Mantuan dessert: Torta sbrisolona, made with almonds and corn flour, to be eaten in pieces and not sliced: its name, in fact, derives from "sbrisa", which is the dialect word for crumb.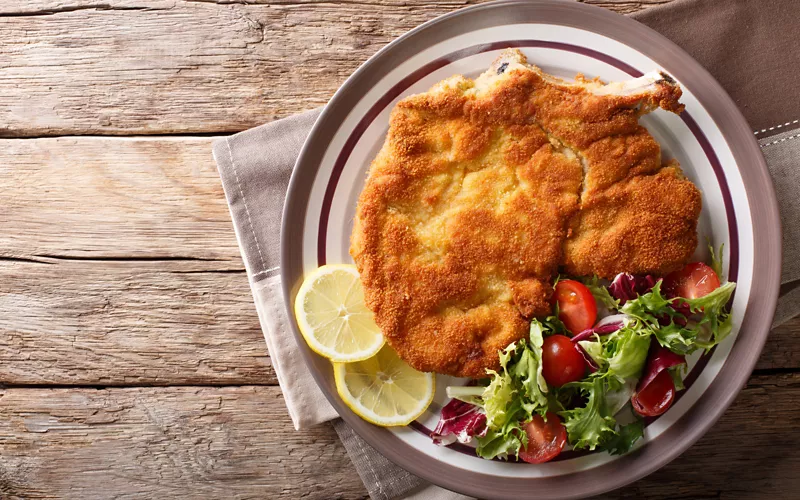 The pumpkin tortello
This is a traditional first course, which in the Mantuan tradition is cooked on Christmas Eve. Did you know that it was inherited from Renaissance princely cuisine? 
Cotoletta alla Milanese
This is the best-known dish of the Lombard capital, alongside risotto alla Milanese and panettone. It belongs to the ancient Milanese tradition: the costoletta, already mentioned in a document from 1148, has always been one of the symbols of Milanese cuisine.