A medieval heart and a contemporary soul, Bergamo is a jewel set within ancient World Heritage walls 
Bergamo is one of a kind. It is characterised by an older part located on a hill, rich in medieval remains, and a modern part at its foot, born and raised with industrial expansion. Two souls and one heart. Ideal for a holiday of exploration, it promises a conquest at every step.
City
Bergamo, medieval heart, contemporary soul
Bergamo is a city of art, precious architecture and bastions, opera music and delicious traditional cuisine. The city centre, surrounded by historic villages, is an extraordinary opportunity for discovery, shopping and entertainment. Lose yourself in its festivals, concerts and shows. And you will fall madly in love with it.
Find out more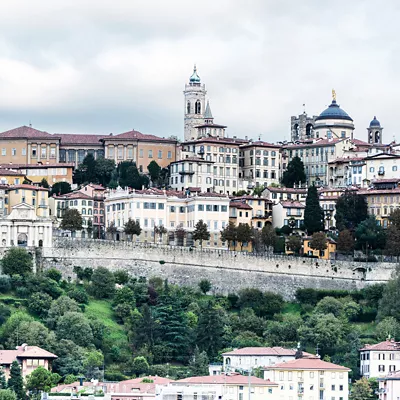 Useful info
All you need to know