Way of the Goddesses: the best women's trekking route in Italy
A group of women walk along a trail from Bologna to Florence.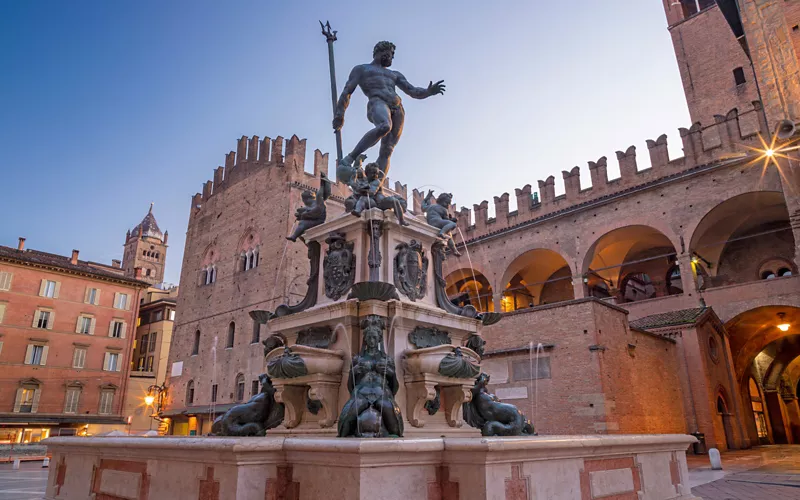 Give yourself a break and take time for yourself by slowing down and talking to the other women. The Way of the Goddesses hiking trips are an initiative of the tour operator Destinazione Umana in collaboration with the Rete Nazionale delle Donne in Cammino (National Network of Women on the Move) and are designed as a journey of spiritual awakening and inner growth.

That is why a Travel Counsellor is also provided: using talks and simple exercises, they will help you to identify your needs and discover new perspectives. You will meet the Travel Counsellor before departure and at the end of the experience.
This journey involves both a physical and an internal aspect and inspires deep reflection, prompting changes that will improve your life. You will be far away from everyday life, immersed in beautiful scenery that you can take in with tranquillity and concentration: a unique opportunity to look deep within and reinvent yourself.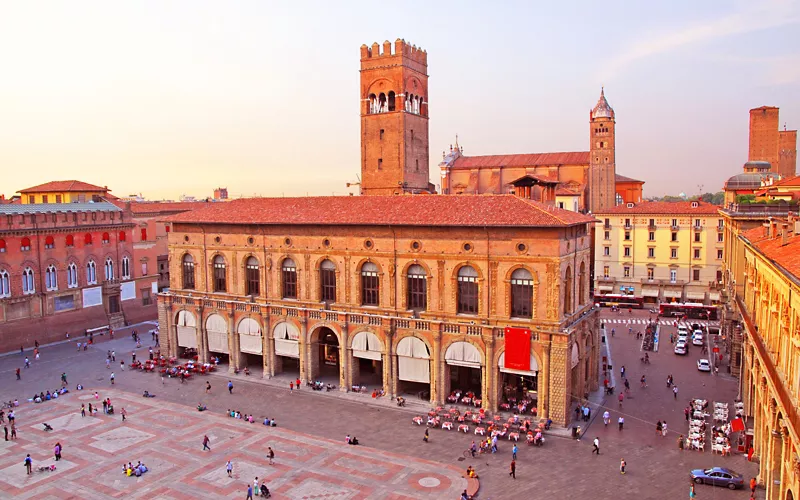 Each trip starts in Piazza Maggiore in Bologna and arrives in Piazza della Signoria in Florence: 130 kilometres in six days, always accompanied by the hiking guides of the Madreselva Cooperative.

The route connecting the two cities is called the Way of the Gods, here reimagined in the feminine, as it crosses mountains bearing the names of deities from classical times: Monte Adone (Adonis), Monte Venere (Venus) and Monte Luario (the Moon Goddess). There will be time to visit Bologna and Florence, before heading off on the trails that wind along the Tuscan-Emilian Apennines.
You will hike on trails within the Contrafforte Pliocenico nature reserve, while some stretches are on the original Via Flaminia, one of the oldest roads in Italy that was commissioned by the Roman consul Flaminius in 187 BC. You will pass small villages followed by Trebbio Castle and the 13th-century Sanctuary of Monte Senario, where you can pause for an intensely spiritual rest in the hermitage. A stop is planned in Fiesole, an Etruscan jewel nestled in the Florentine hills. This verdant natural landscape dotted with centuries-old forests of beech and chestnut trees and opening up onto scenic valleys will delight your senses with its beauty.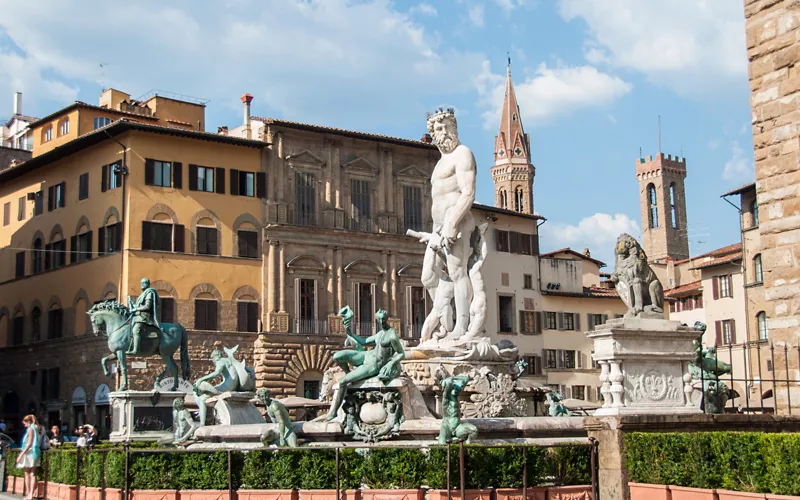 The 130 kilometres of the walk require a certain amount of training. The route has some challenging stretches and continuous ups and downs: you need to be a regular walker with other trekking experience behind you. Equip yourself with suitable boots, sportswear and possibly hiking poles.

Avoid bringing unnecessary items in order not to make your backpack too heavy, and make sure you bring an attitude of adaptability.
 The trekking tour along the Way of the Goddesses provides overnight stays in small hotels or B&Bs, while inns along the route offer typical dishes from the glorious gastronomic tradition between Emilia Romagna and Tuscany. Everywhere you go you will find basic but warm and comforting hospitality, along the various stages of a route that many before you have trodden since ancient times: Etruscans and Romans, then travellers and merchants in the Middle Ages, and even soldiers engaged in the Second World War.
Here, hospitality is traditional and has an ancient flavour.