From Palmi to Vibo Valentia: sea and history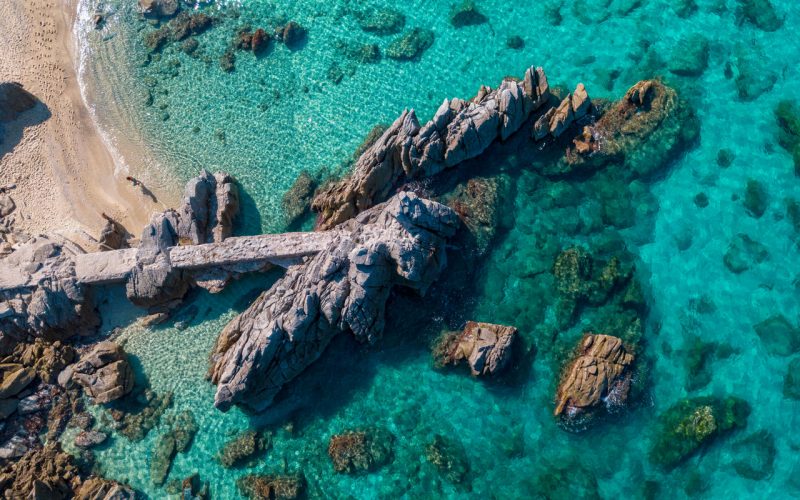 The start is from Palmi, in the province of Reggio Calabria, facing a deep, open sea.
La Tonnara, the most famous beach, is a strip of sand that stretches for 2 kilometres like a game board. Three large rocks look like rocky dice thrown into the water by a giant. The last one is the Scoglio dell'Ulivo (Olive Tree Rock), because of a small plant that has grown on its tip and can resist wind and waves for years. We would like to stop here and admire this paragon of resilience, but the road beckons. This is State Road 18: a wide expressway, with some tunnels. If you are in a group, stay in single file and ignore the call of the sea, focussing instead on the asphalt.
After about twenty kilometres, past Mileto, the route rises towards the Razza airport of Vibo Valentia and shortly afterwards you enter the town, whose historical reminiscences make it worth a pit stop. It was one of the most important colonies of Magna Graecia. It boasts a marvellous castle, of Norman-Swabian origin, which today houses the State Archaeological Museum; it has an historic centre with medieval geometry, with splendid buildings in yellow tuff. But Vibo Valentia also has breathtaking sandy beaches. Just a few kilometres away, in the municipality of Parghelia, there is the Spiaggia di Michelino, accessible only by a 240-step climb. It is worth all of them.  
In Amantea, the village overlooking the sunset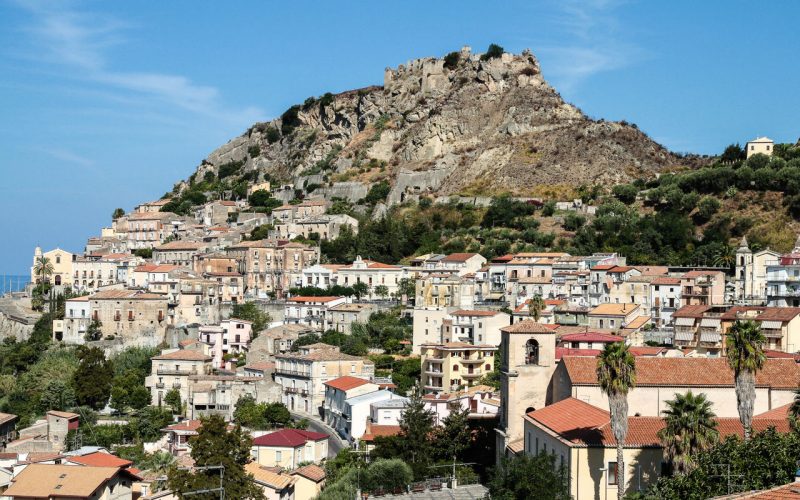 At the bottom of the descent, after about thirty kilometres along the coastline, the route reaches Nocera, on the Riviera dei Tramonti. The show always follows the usual script, with the sun dipping into the blue sea at dusk. Some evenings, however, a guest star appears: the Stromboli volcano peeping over the horizon. Where should you stop for a break? Amantea, with its old town clinging to the cliff, where you can stroll through the cobbled alleyways, admiring the terraces and 19th-century houses. Another plus: the view of the Tyrrhenian Sea from the historic centre is priceless. But while you're here, treat yourself to a few hours on the beaches, which have nothing to send you back to more famous places. The seafront, moreover, is teeming with bars and restaurants where you can treat yourself to a fish dinner (anchovies and sardines are the main ingredients) according to the old recipes of the local fishermen. 
Cetraro and Scalea: the marine reserve one step away the mountains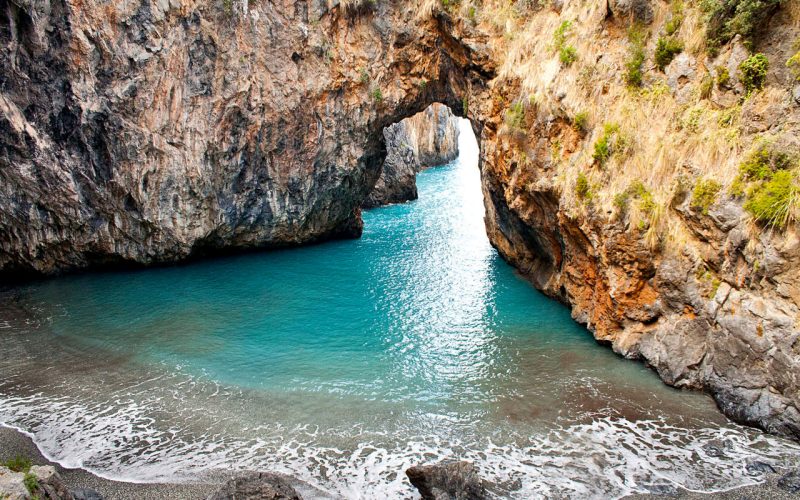 At Cetraro you enter the Riviera dei Cedri: a wild, rugged coastline with cliffs plunging into the crystal-clear sea, caves, hidden coves, and kilometres of beaches. Its seabed is protected: In 2008, the Riviera dei Cedri Regional Marine Park was founded. Cetraro was once a fortified citadel, as evidenced by the three entrance gates to the village, where the small squares are often historical toponymy gems. For example, "A giorgia" was the old marketplace, and "Miezza a curta" was the centre of the old village. Then the route enters Scalea, a wonderful tangle of alleyways, stairways and small squares. After a salty itinerary, you might feel like a change of scenery. It suits you, and you are in the right place. Turn your back on the sea, and the Pollino Park – Italy's largest national park – is waiting for you
By the RCS Sport editorial staff