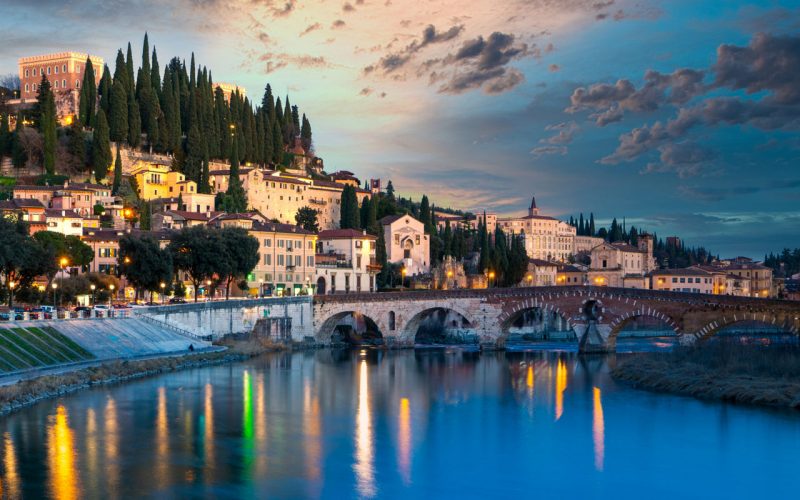 Before getting in the saddle, the tip is to enjoy the city panorama. Forget the bicycle for a moment, then, and take the funicular railway up to the Castel San Pietro barracks-fortress, built by the Austrians in 1856 to the north of the historic centre. Incidentally, it is precisely in this direction that the first part of the route points. From the Trade Fair Centre it runs across the Adige and starts climbing towards the Torricelle Massimiliane, four hill fortifications at the top of a 4.5 km ascent at 5 percent. It seems to be there on purpose so as to leave just enough energy in your legs.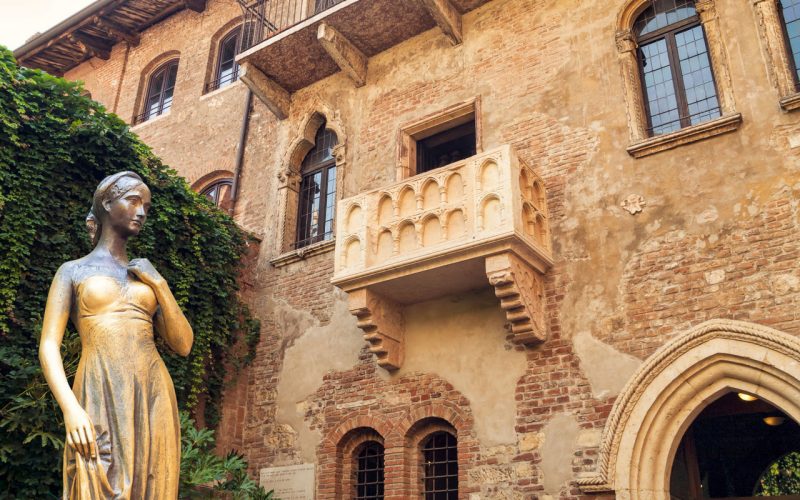 Following the descent, the second half of the route unwinds through the historic centre. The first address to mark in your travel notebook, a stone's throw from the majestic Piazza delle Erbe, is Via Cappello, where you will find Casa Capuleti. This is a medieval tower-palace from the 13th century, long the home of the Cappello family; hence the legend that it was the home of Giuletta, the Shakespearean heroine. The brick-covered interior façade is stunning, as are the Gothic portal and trefoil windows, but it is the famous little balcony that is the altar to which broken hearts all over the world pray. Whether you are one or not, it is a must-see. But there are so many other landmarks in the surrounding area. For example, the Ponte Pietra, the first construction made by the Romans when they arrived in the city, in the first century B.C. Also, at Palazzo Pompei, on the Lungadige di Porta Vittoria, the Museum of Natural History houses a series of fossils from the Bolca deposit, when there were islands and lagoons in this area. Finally, the Arche Scaligere, a Gothic-style funerary complex belonging to the Scaliger dynasty, built to house the tombs of six of its most illustrious representatives.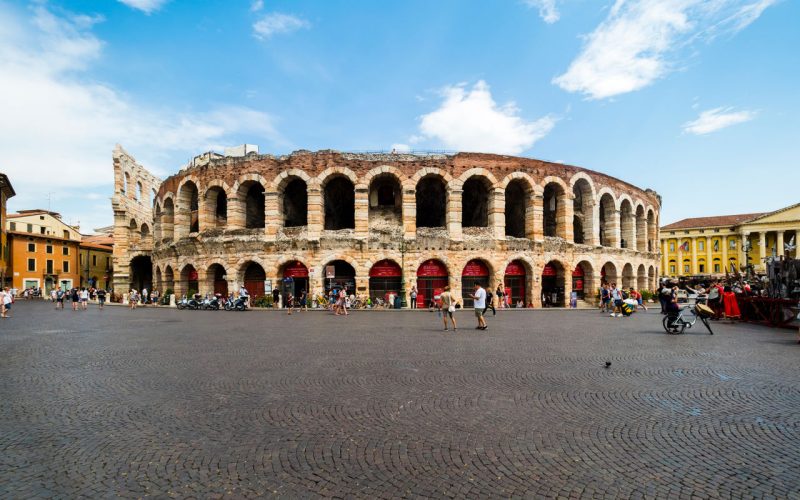 The finale of this route cannot but be at Verona's landmark, the Arena. Built in the 1st century A.D. to hold gladiator shows, in the past this amphitheatre had a geopolitical value: it was built here to confirm the crucial position of the place. Since 1913, the year of the first Aida, it has been one of the world's temples of opera. And if the architecture of the Roman era makes your heart leap, don't stop there. The Basilica di San Zeno, which houses the San Zeno Altarpiece by Andrea Mantegna, is one of the most beautiful Romanesque churches in Italy. On the other side of the Adige, there is the Roman Theatre (one of the best preserved in northern Italy) with the adjoining Archaeological Museum. Also built in the first century A.D., it was an enormous complex that stretched from the river bank to the hillside.