Christmas: exciting illuminations
During the Christmas holidays, urban corners, squares, palaces and castles all over Italy become canvases where luminous works of art come to life at night
Venice - Christmas of light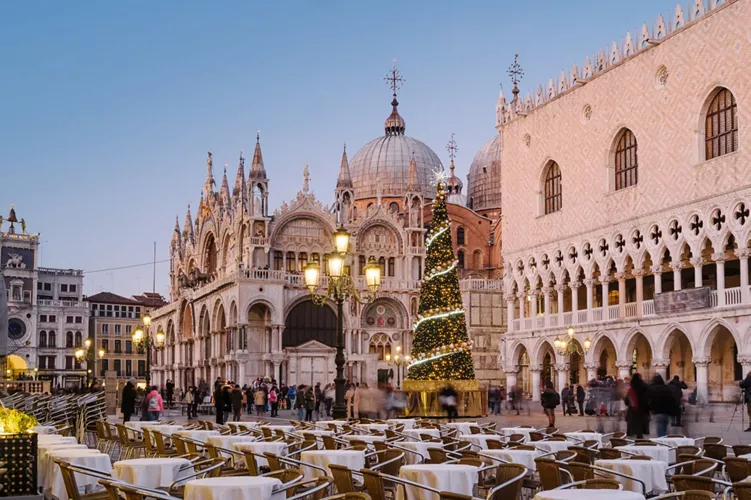 The most eagerly awaited event of the year is nearly on us and Venice is preparing for the ritual celebrations by illuminating its alleys and squares. The main gate to Venice lights up, the connection node between the city of water and the city of land. St. Mark's Square and the Marciana area also light up, as well as the main streets in the Santa Croce, Cannaregio, San Marco and Castello districts. Lights and installations will shine bright until the end of Carnival, an iconic appointment in Venetian life.
Turin - the home of "Luci d'Artista"
The "Luci d'Artista" (Artists' Lights) event was held for the first time in Turin in 1998. It aims to convey art in the city centre through of "sculptures or light installations" boasting strong visual impact and emphatic symbolic and conceptual values. This year, Turin celebrates the twenty-fourth edition with 25 works by internationally renowned artists, 14 in the city centre and 11 in Turin's hinterland.
Over the years, other cities have emulated Turin by replicating the "Artists' Lights" event, thereby creating a creative and cultural exchange between north and south that is constantly enhanced over time.
Salerno: "Artists' Lights" for life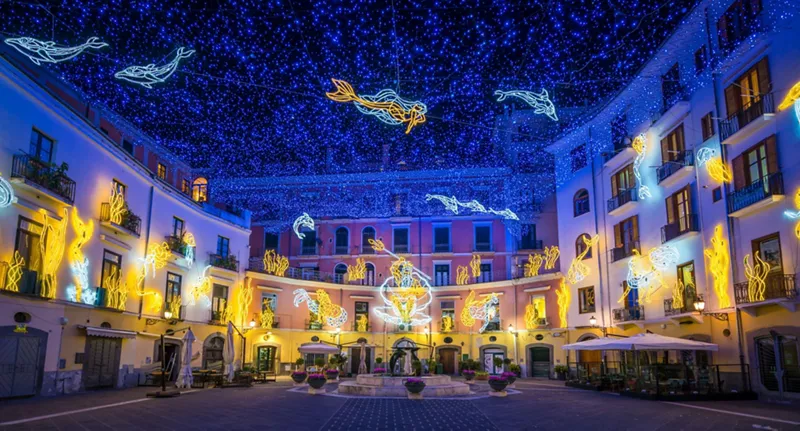 Inaugurated by the switching on the "White Horse" sculpture in the town's Villa Comunale, the Salerno edition of "Artists' Lights" offers visitors iconic elements of Christmas in the form of light installations, such as the "Santa Claus Hat", alongside authentic light sculptures such as the Tree of Life.
Taranto turns on the lights at Christmas
Taranto, the city of the two seas, is decked with light over the festive period. The illuminations are lit up on the day of Santa Cecilia (22 November) giving the city, and especially the Borgo Umbertino quarter, the warm embrace of the Christmas atmosphere. Games of light, concerts, events and markets complete Christmas in Taranto alongside a ride on the Ferris wheel or the vintage horses of the wonderful merry-go-round, as well as skating on the ice rink.
Alberobello: a nativity scene of light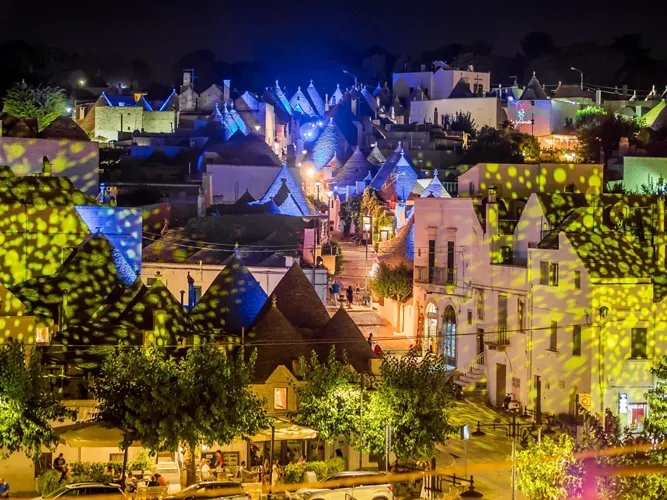 Alberobello welcomes the site-specific Christmas installations illuminating the Rione Aia Piccola area - one of the five the town is divided into and the only one with no business activities. The installations, distributed along the alleys of the quarter, give life to a luminous nativity scene with 30 figures and 12 attractions, giving a magical touch to the trullo-homes emblematic of this splendid UNESCO World Heritage Site.
Sorrento: " M'illumino d'inverno" (Illuminating winter)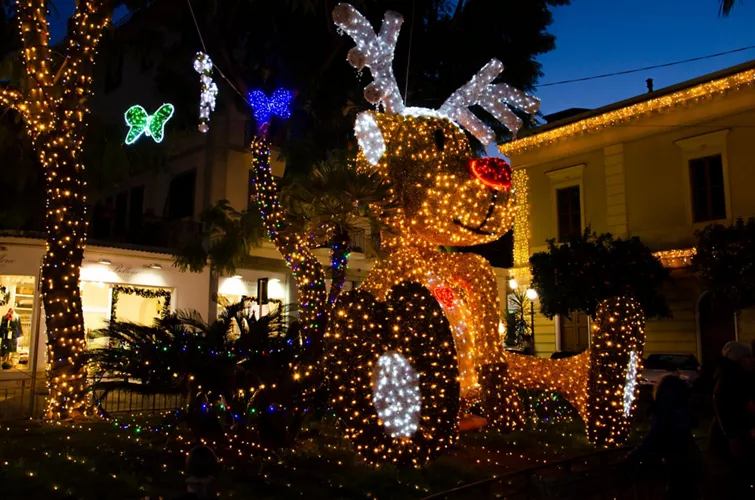 In addition to its unquestionable charm and Christmas lights, Sorrento at the end of the year also stages the Professional Cinema Days, many shows with street artists and fireworks. An impressive programme of ideas to enjoy in the magnificent coastal setting with plenty of music. The peak moment is expected on 31 December in Piazza Tasso, where internationally renowned artists will perform in a New Year's Eve concert.