Sicily
The Coast of Trapani and the Egadi Islands
Crystal clear sea, breath-taking islands, places full of charm and history as well as unequalled gastronomy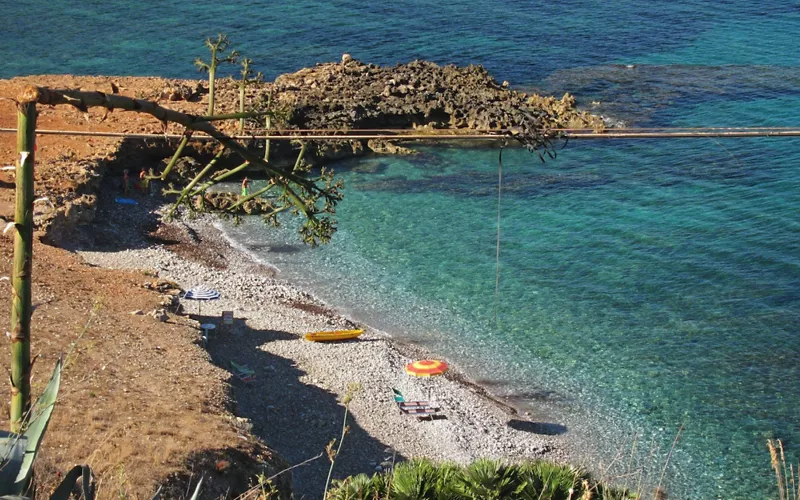 Each town, even those smallest, is a singular and special entity that tourists should not go without seeing, and where art, history and nature are the key players. In primis, San Vito lo Capo, certified pearl in the Med Sea, boasts perhaps the most captivating beaches in Italy. You'll be intrigued by the Sanctuary, the Tempietto di Santa Crescenza and the torrazzo, all in the Normanic-Arabesque. More towers pop up along the coastal strip, particularly Scieri, Mpisu and Isulidda. At the Museo del Mare or Sea Museum, you can learn about some of the finds discovered on the sea floor, including parts of a Norman ship that lies deep underwater - at the point where San Vito lo Capo's symbol, the lighthouse, stands.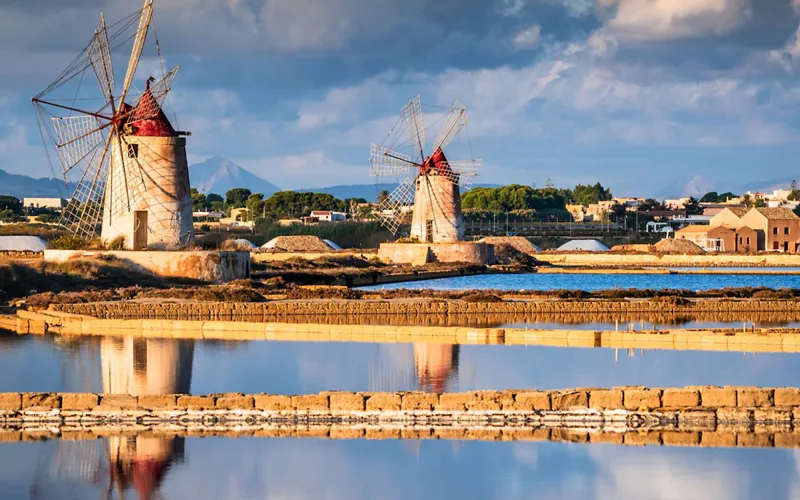 After the museum, another (natural) monument is the Grotta dell'Uzzo, inside the Riserva dello Zingaro, where traces from the Neolithic Age have been found. History certainly makes itself known here, but the panorama is not necessarily a wallflower, wither. Let your eye wander from the saline works of Trapani e Paceco. Finally, Trapani's Castello della Colombaia and the numerous buildings in its center whisper of its rich past.
No doubt, the Trapani Coast's refreshing water and golden sand are ideal for both relaxation and fun activity. To explore the world under the surface, take a scuba-diving excursion under the sea at Scopello and in the Riserva dello Zingaro, discovering the awe-inspiring Grotta dei Gamberi. Divers will also appreciate the water off Petrosino, with its innumerable fish, in part comprising dolphins, turtles, and, from April to June, tuna. If you have time for a side trip, you can't do better than a visit to the little Cornino Bay: a pretty cove at the base of Monte Cofano, its picturesque port is surrounded by the white houses of its fishermen.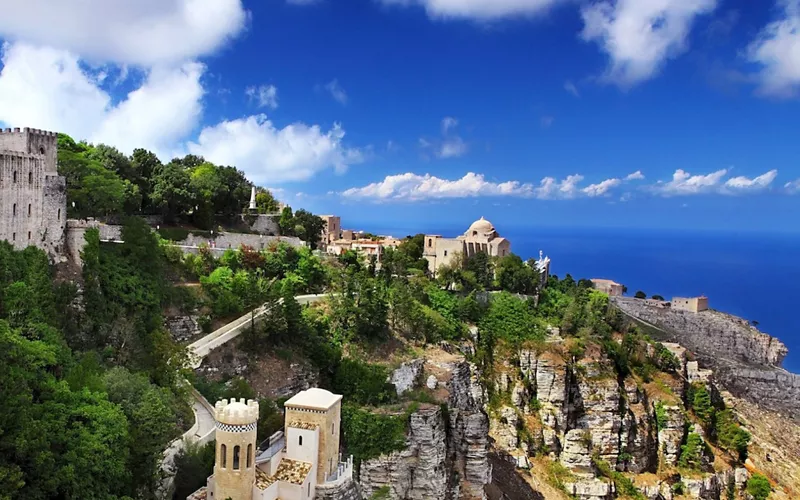 Wine enthusiasts will find in Trapani two enticing D.O.C. wine-producing zones, Marsala and Alcamo. Beyond wine, at 2,461 feet in altitude stands Erice, a fairytale of a town erected on Monte San Giuliano. A mix of myth and history runs through the tiny lanes of this borgo that was dominated for centuries, by everyone from the Elymians and Phoenicians to the Greeks and Romans, Normans and Vandals. A visit to Erice is obligatory, not only for its ancient treasures, but for the out-of-this-world views of its coast.
Then, from the port of Trapani, gift yourself with an unforgettable vacation on the Egadi Islands.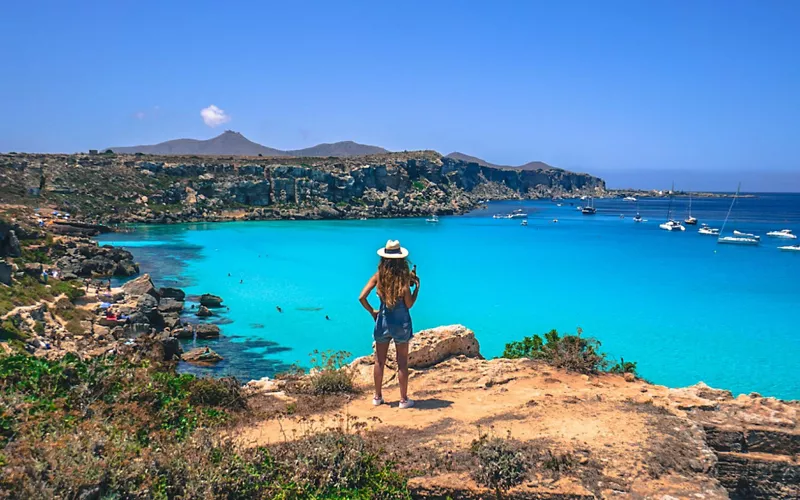 In the Egadi Islands, nature puts on a show of unequaled beauty, with immaculate beaches that harmonize with the tide. Made up of three larger islands – Favignana, Levanzo and Marettimo – and a series of minuscule islands and giant rocks, this archipelago is part of the Egadi Marine Reserve.
Marettimo, with it quaint town center, speaks to its nature as a fishing village. Take a boat to the numerous grottoes (Grotta del Cammello and Grotta del Tuono) that line its coast. In Levanzo, at the cove Cala Minnula, come face to face with the ruins of an ancient roman ship with an expert scuba guide. Just as wondrous is the Grotta del Genovese, marked by incisions, graffiti and prehistoric paintings. Last but anything but least, Favignana is a must: enjoy a swim at Cala Azzurra and you'll find that Azzurra is a just description of a cove lapped by perfectly-azure waters.You will find the Grotta Perciata just as splendid – perciata, in local dialect, refers to the hole in the