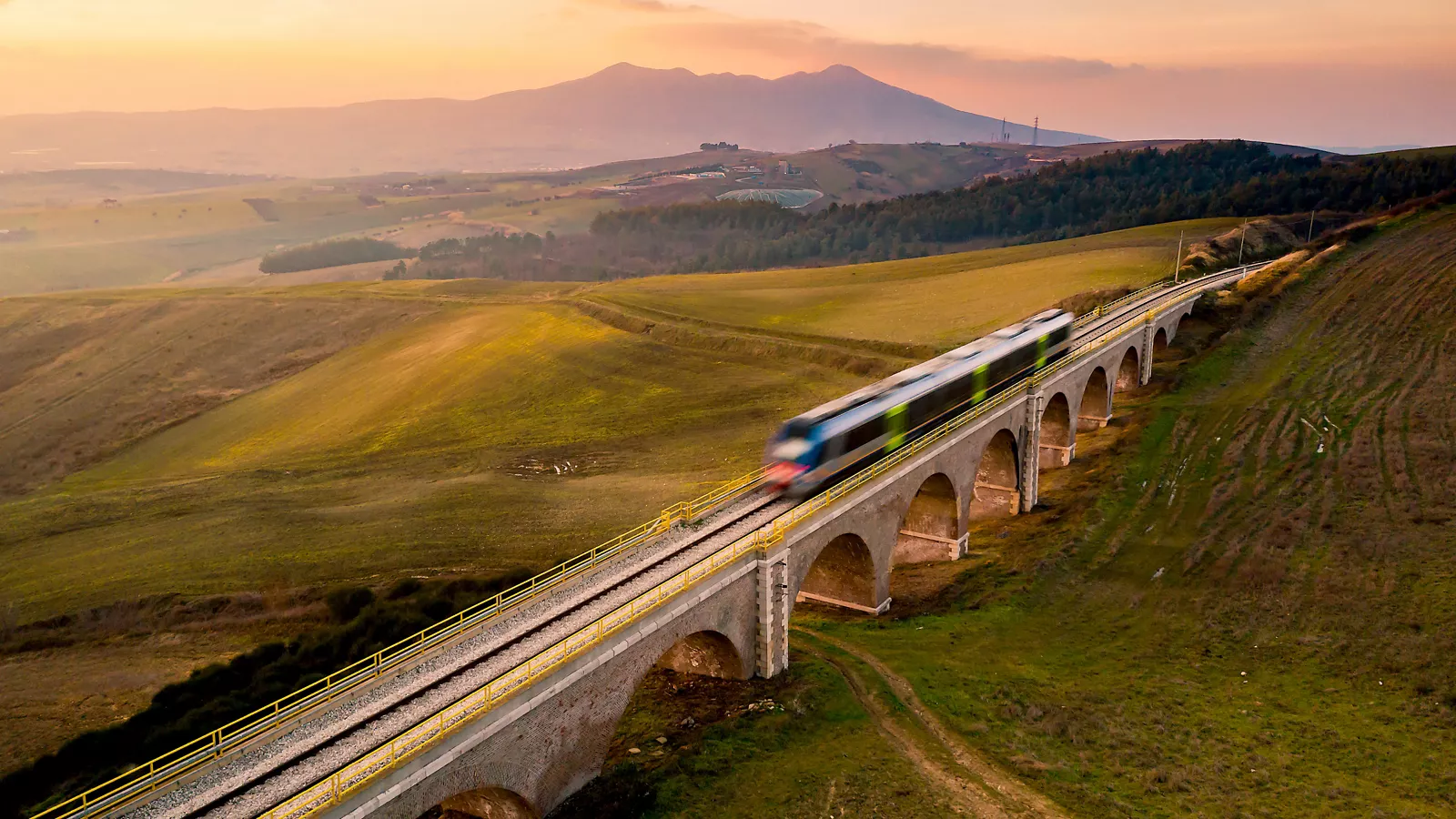 Information
Plan your trip to Italy
Practical advice and information about Italy that you might need to move around without any worries: documents, how to get around, assistance in the event of an emergency and lots of useful general information.
TRAVELING IN ITALY
Sustainable travel: going by train
Here's how to best organize a trip getting around in a green and sustainable way, while not missing out on any corner of the most beautiful country in the world.
Find out more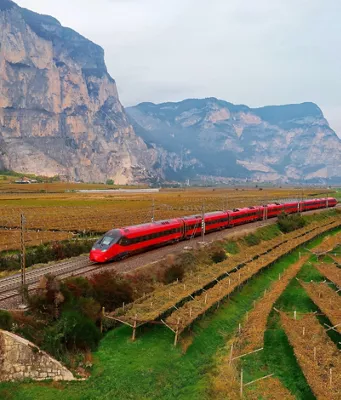 INCLUSIVE TRAVELS
Accessibility comes first, even on the beach
An immersive experience for everyone, even for people with reduced mobility, the elderly and children: here are the unmissable beaches.
Find out more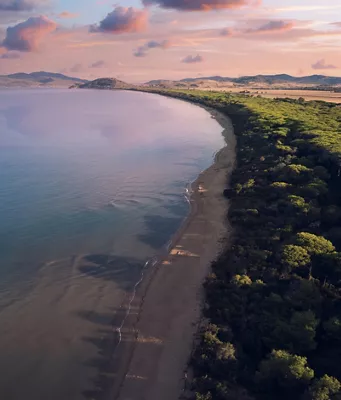 INFORMATION
Plan your Trip
Useful Information and suggestions to help you plan your ideal trip to Italy
Useful tips
The documents required and the rules for entry into Italy vary depending on the traveller's country of origin. For citizens of the European Union or of countries that have joined the Schengen Treaty, it is sufficient to show a valid identity card or passport. Those coming from non-EU countries must hold a passport that is valid for at least three months after the date of departure from the Schengen Area. Additionally, depending on your nationality, you may need a visa for Italy, which must be requested from the Italian embassy or consulate in your country of origin. Pay careful attention to the timeframe: generally, the visa is issued approximately 90 days after the application. 
As regards anti-Covid regulations, as of 1 June 2022, it is no longer necessary to hold a Green Pass or other equivalent certification. There are no compulsory vaccinations for those entering the country. 
If a document is stolen or lost while travelling in Italy, you must immediately file a complaint with the Carabinieri or the State Police. At the consulate of your country of origin, you can be issued with the documents required to return home. To speed up the process, it is advisable to have a copy of the most important identity documents with you, just in case. For credit cards, debit cards, prepaid cards or similar, it is a good idea to immediately block any possible disbursement of money in order to avoid unpleasant surprises. 
In
Italy
the CET (Central European Time)
time zone
applies, which corresponds to one hour ahead of Greenwich Mean Time (UTC+1) during the so-called solar time period, from the beginning of autumn to the end of winter. In spring and summer, on the other hand, daylight saving time is in force, which corresponds to UTC+2, i.e. two hours ahead of Greenwich Mean Time. The dates for the changeover from solar time to daylight saving time vary from year to year. 
In Italy, the currency used is the euro. Throughout the country, you can pay in cash or using your credit card, and in some cases also via a Smartphone. The main electronic payment networks in operation are Visa, MasterCard/Cirrus/Maestro, American Express, Bancomat, Postamat, and PagoBancomat. 
You can go to a bank or foreign exchange bureau to change your currency or to buy traveller's cheques. They can be found in all
airports in Italy
and in the main stations.
You need a European driving licence to drive in Italy. Travellers from non-EU countries must have an IDP, the International Driving Permit. 

The minimum age for car rental in Italy is usually 21, and sometimes 25. In addition to a driving licence, you will need a credit card. Alternatively, you can get around by taxi or public transport, such as the metro, bus, tram or train. 
To access the motorway network in your own or rented vehicle, you have to pay a toll. The payment, which varies depending on the stretch of road travelled, is made at the exit gate, at the toll booth or at an automatic machine. You can pay in cash, by credit card, Viacard or Telepass. For more information, contact the Call Centre Viabilità or the Punti Blu (Blue Points). 
In many cities, there are ZTLs (Zona a Traffico Limitato, i.e. Restricted Traffic Zone), areas where, on certain days and at certain times, access to some streets and squares is not allowed, except with specific permits. Regulations, days and times of operation vary from city to city. All relevant information is always signposted at the entrance to the ZTL.
Like Italian drivers, foreign drivers travelling in Italy are also required to comply with the rules of the Highway Code. If the driver is notified of an offence immediately, he can pay the fine straight away or he may choose to pay a deposit to reserve the right to appeal against it before a prefect, within 60 days, or a justice of the peace, within 30 days. For offences detected by automatic systems, on-the-spot fines are not possible, and notification for residents abroad must take place within 360 days of the ascertainment of the infringement. If the vehicle involved belongs to a car rental company, the competent authorities will contact the company, which will provide the driver's data.
There are several methods of paying a fine. The most traditional one is through a postal order form sent together with the fine. There is usually a discount for those who pay within 5 days of notification. You can pay at banks, post offices, counters of the municipal police of the municipality or the provincial section of the Traffic Police, affiliated Sisal and Lotto ticket offices, and tobacconists.
Can you also pay a fine online, and if so, how? Simply go to the website of the municipality in question, the website of the Italian Post Office, or via the home banking service of your bank. 
What happens if I don't pay a fine? The first consequence is an increase in the amount to be paid, but you may also face administrative detainment and, in the event of repeated insolvency, seizure of your assets.
The Highway Code also sets out rules for transporting dogs in cars. According to Article 169, the animal must be in a cage or in the rear compartment of the vehicle, specifically separated by a net or similar, under penalty of a fine of up to EUR 275.10 and the deduction of one point from the driving licence. 
Beware also of the speed limit and the blood alcohol level, which in Italy is zero for those under 21 years of age, new drivers and professional drivers, while for all other categories of drivers it is 0.5 grams per litre of blood.
In Italy the single, free emergency number is 112, which you can dial without an area code. It will put you in touch with an operator who, in turn, will redirect you to the appropriate authority.

There are also other emergency numbers in Italy for specific areas: 113 for the Polizia di Stato (state police), 115 for the Vigili del Fuoco (fire brigade), 117 for the Guardia di Finanza (financial police), 1515 for the Guardia Forestale (forest rangers), 1518 for Viaggiare Informati (traffic information), 803.116 for Aci Soccorso Stradale (roadside assistance) to request a breakdown recovery vehicle in the event of an accident or breakdown, including on motorways. 118, on the other hand, is the number to call to request an ambulance if you need access to an accident & emergency room, including paediatric emergency rooms, and, in general, for emergency and urgent medical services.
To call an Italian
telephone
number from abroad, you must enter the international
dialling code
0039 (+39) before the user's telephone number. If you wish to call a foreign number from Italy, you need to dial the international prefix of the country in question. 
Data roaming
is the service that allows travellers to use the mobile networks of other operators to access the Internet when they are outside their own country. When you leave your country's borders, you can enable roaming in the Settings of your Smartphone. Be careful, however, to check the available offers and tariffs beforehand to avoid running out of your remaining credit without realising it. If your tariff plan includes additional costs for roaming, it is advisable to connect to a Wi-Fi network. There are many free connections made available by commercial establishments and cultural venues. By downloading the WiFi Italia app, you can access all federated networks and hotspots provided by municipalities for free. If you plan to stay in Italy for a long time, it may be worth buying a SIM card from an Italian operator.
The climate in Italy is generally mild but, at the same time, extremely variable depending on the location and time of year. It is wise to check the average temperatures in the area you are travelling, so that you can make the best choice of what to pack. In winter, average
temperatures
in the north of
Italy
range from a minimum of -2.7°C to a maximum of 9.9°C, while in the south they range from a minimum of 5.8°C to a maximum of 14.9°C. In summer, the minimum in the North is around 10.1°C and the maximum 24.4°C, compared to 17.2° and 29.6°C in the South.
Italy is also an excellent destination for travellers with disabilities. You just need to follow a few precautions to ensure that you can visit and stay in accessible and inclusive facilities, e.g. with no architectural barriers and with rooms adapted to your specific needs. In Italy, in order to guarantee normal mobility for people with disabilities, parking spaces reserved for people who are blind or have reduced mobility are provided for by law.
Parking
for the
disabled
, marked with
yellow lines
and a specific sign, is
free of charge
if you have the appropriate certificate. All those who meet the conditions of Law 104 are entitled to this. There are permanent passes, lasting 5 years, issued after a medical examination, and temporary permits, dedicated to those who have difficulty walking due to injury or illness.
In
Italy
,
power sockets
are regulated by Cei 23-50, all symmetrical and non-polarised, i.e. the plug can be inserted either way. You can find the C-type socket, with 2 or 3 symmetrical holes, or the L-type socket, with larger cables and prongs. The multistandard combines the two types and allows you to connect all types of Italian plugs and the German Shuko plug. If you need it, you can find adapters for different sockets in supermarkets, dedicated shops and most hotels. Electricity is distributed everywhere with alternating current, 220V and a frequency of 50 Hz.