Emilia Romagna
The historic carnival of Ferrara, for a taste of the Renaissance
Like a 16th century Carnival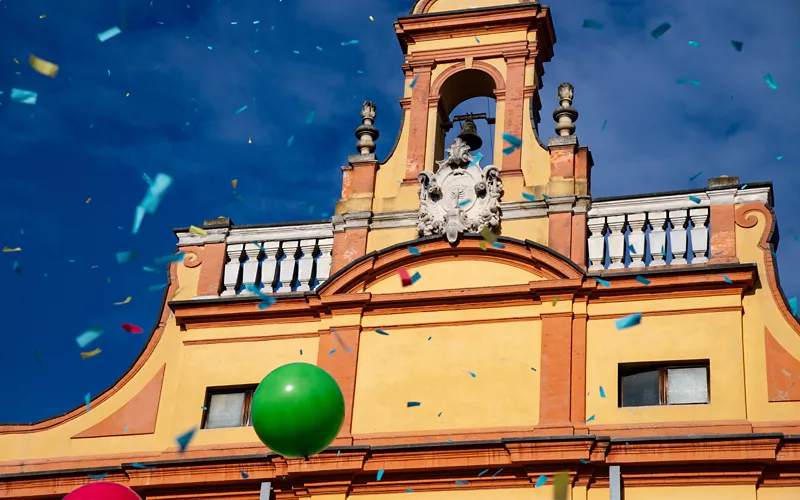 Today's celebrations are nothing more than the historical re-enactment of the original Carnival that the Este family began to celebrate between the 15th and 16th centuries, bringing together the popular ritual of masks with the more erudite tradition of ancient theatre. During its rule, the Este court always championed the highest forms of culture and beauty, granting special protection to literature and the arts. 

Four days not to be missed, amidst games of arms and ancient cuisine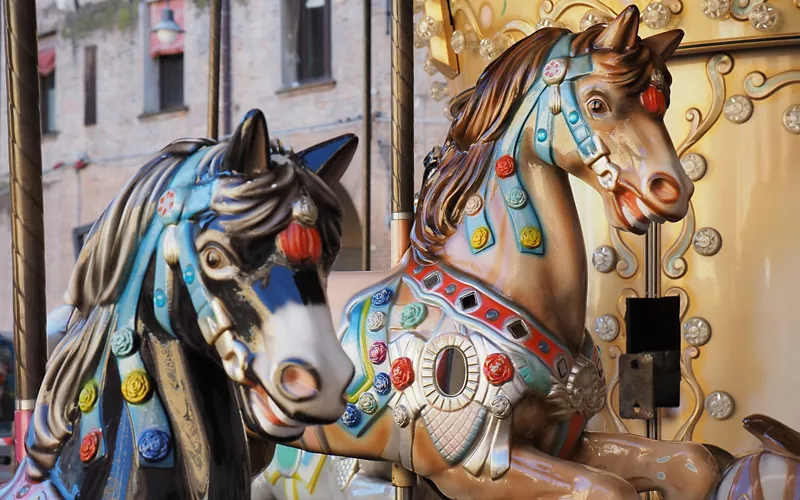 Promoted by the municipal administration and the Palio authority, which also manages the Palio delle Contrade di Ferrara, another costume event that traditionally takes place in May, the Carnival of the Este is made up of dozens of events over the course of four days, including historically-themed entertainment for adults and children, games of arms and fire, dances and concerts, Renaissance meals, theatrical performances, markets, conferences and guided tours.

The highlight of the Renaissance Carnival is the historical parade, which is usually held on Saturday and passes through the streets of the centre with hundreds of costumed figures.
Each edition of the carnival is dedicated to a historical figure of note in the Este court: over the years, there have been patrons of the calibre of Lucrezia Borgia, the brothers Alfonso and Ippolito D'Este, Isabella D'Este and even Ludovico Ariosto, who recited his chivalric poem L'Orlando Furioso for the first time in front of Princess Isabella d'Este in February 1507.
An authentic setting among the palaces of the centre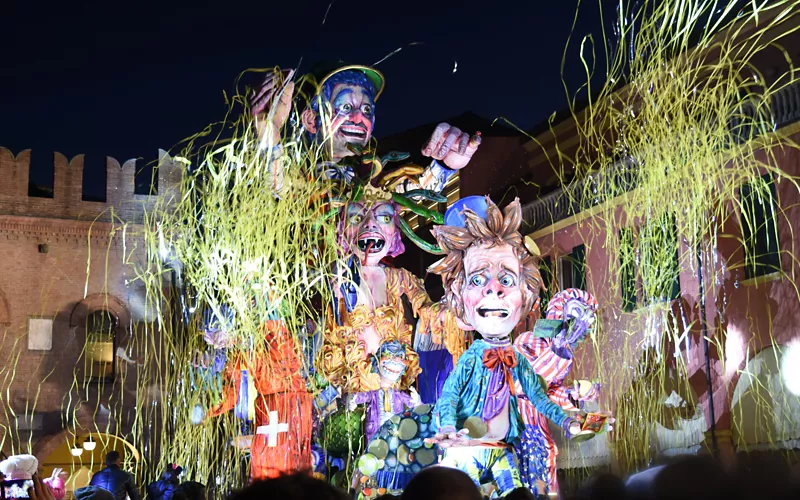 There is really no need to recreate the scenery of the era: the palaces of Ferrara, with their noble façades and sumptuous parlours, have been there for centuries, as a testament to the splendour of the Renaissance. To mark the occasion, they are once again decked out, ready to host dance parties, tours and conferences.

From Palazzo Schifanoia, which today houses the civic museum, to Palazzo dei Diamanti, with its 8,500 white marble ashlars, home to the national picture gallery; from Palazzo Costabili, which houses the artefacts of the national archaeological museum, to Palazzo Ducale, the arrival point of the procession, where the Este family lived until the 16th century: Ferrara's finest historic residences will open their doors to you, and you can visit every room, hallway, and staircase as if you were in the retinue of the Este family.
Sweet (and also savoury) traditions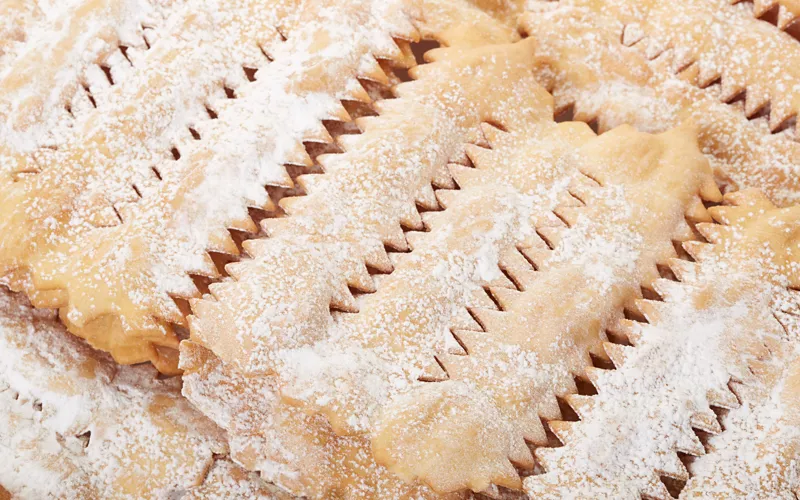 This is also a tempting opportunity to sample some typical recipes from the Carnival tradition, a period when people indulged in hearty dishes before Lent.

In addition to the typical Ferrara lupini, which are tortelli fried in oil, and crostoli, similar to Mardi Gras fritters and frappès, the legendary macaroni pie, an elaborate dish, is also worth tasting. Compared to the luxurious Renaissance banquets, it has had a few variations: the current recipe has an outer shell of shortcrust pastry, a filling of macaroni and the inner sauce made of béchamel, white meat ragù, truffles and mushrooms.