Sicily
The Baroque towns of the Val di Noto: when art meets beauty
Eight jewels set in the heart of the Val di Noto, lit up every day by the Sicilian sun: these are the late Baroque-style towns, a precious treasure of the south-eastern side of the island.
Walking through "reborn" cities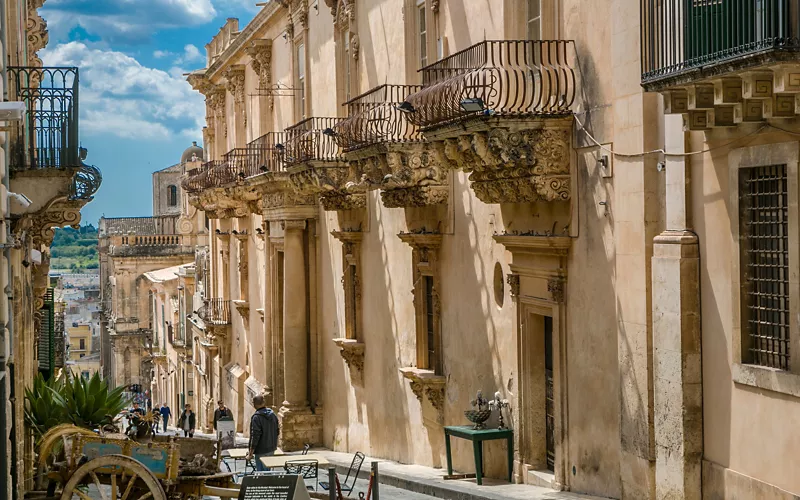 These eight towns have been UNESCO World Heritage Sites since 2002, but not everyone knows that they are a true symbol of resilience. After an earthquake in 1693 almost razed them to the ground, in 1700 they were entirely rebuilt, inspired by the Baroque style of architecture and art. This courageous rebirth is recognised today with increasing tourist flows, and is celebrated in cinema and television series, most notably thanks to Inspector Montalbano, which turned these sites into a huge open-air set.

The same style, but different characters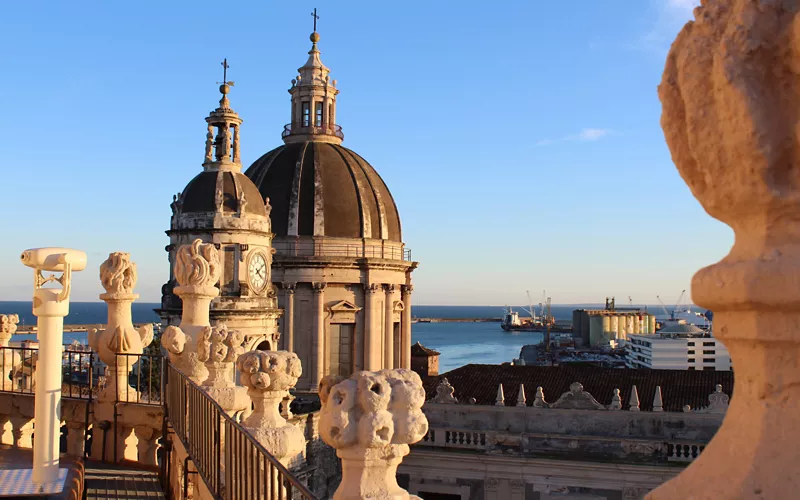 When walking through each of these historical centres in south-east Sicily, you will discover elegant architecture, churches embellished with ancient artwork and perfectly inlaid façades. A keen eye can spot differences within this homogeneous style. For example, the construction materials: while Catania favours basalt, the honey-coloured local stone is prominent in Noto. Ready to set off on a tour of eight Sicilian Baroque-style capitals?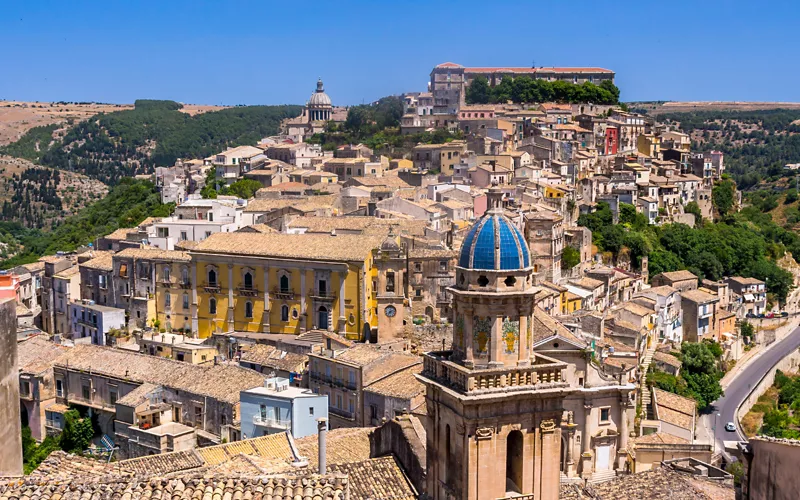 An ancient historical centre of the city of Ragusa, Ragusa Ibla is famous for its more than 50 Baroque churches, including the lavish Duomo of San Giorgio. Perched on a hill, it dominates the valley and enjoys increased notoriety thanks to the TV series Inspector Montalbano, where it features as the setting for various glimpses of Vigata and Montelusa.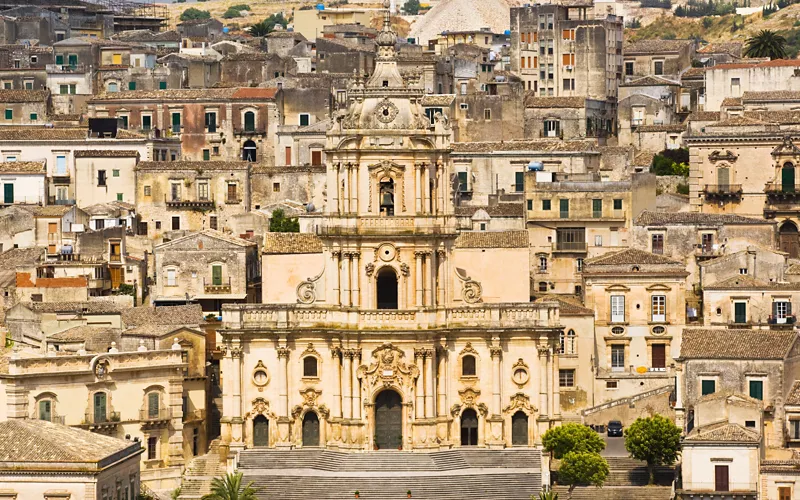 Although it is a spectacular town, with the old centre perched on a hill in the Iblei mountains and the new centre nestled in the valley, you may want to visit Modica for another reason that has nothing to do with its impressive Baroque style. Chocoholics will be pleased to learn that, thanks to a special "cold-working" process, meaning the cocoa mass never reaches a high temperature, this town produces delicious chocolate with an unmistakable texture. Be sure not to leave the city without visiting the Duomo di San Giorgio and the Church of Saint Peter, the "cathedral" of the lower city.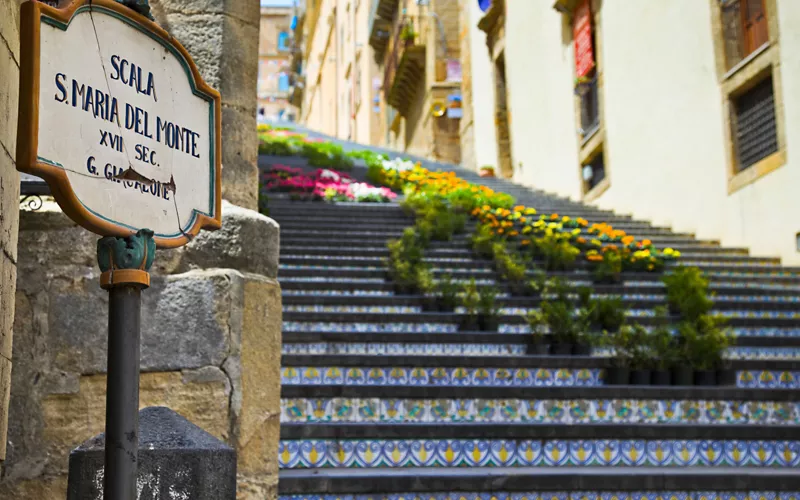 You will undoubtedly be fascinated by the attention to detail on the façades in this town, adorning religious buildings and noble residences. The churches of Santa Maria del Monte and San Giacomo Apostolo are well worth a visit, not forgetting the Regional Museum of Ceramics of Caltagirone, which houses magnificent examples of earthenware jars, flasks, bowls and jars, the pharmaceutical vessels of Sicilian ceramics.
Militello in Val di Catania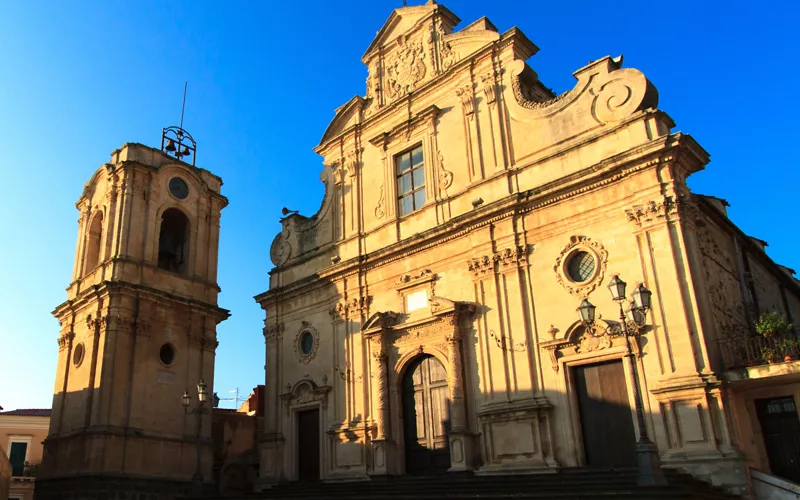 The original urban plan of this town was faithfully reproduced in its late-Baroque reconstruction and is a triumph of beauty, so much so that it is considered one the most beautiful villages in Sicily. Don't miss out on a visit to the church of Santa Maria della Stella, which houses the Nativity by sculptor Andrea della Robbia, and the church of Santa Maria la Vetere, with its 1506 entranceway attributed to Antonello Gagini.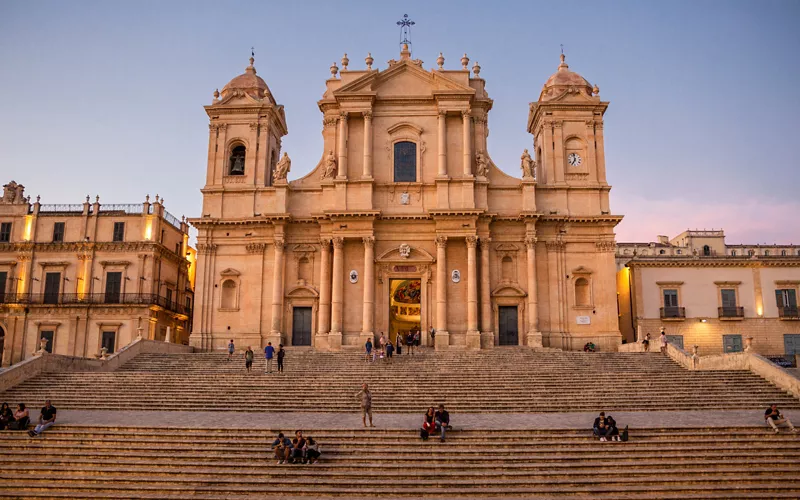 After a devastating earthquake, this town was rebuilt on an entirely new site, on two levels. If you begin your adventure on the sloping hills of the newest area, you can take beautiful photos of the ensemble of Baroque buildings and streets. It hosts many treasures, but its most renowned are the Palazzo Ducezio town hall and the Noto Cathedral of San Nicolò, superbly photographed with its spectacular staircase.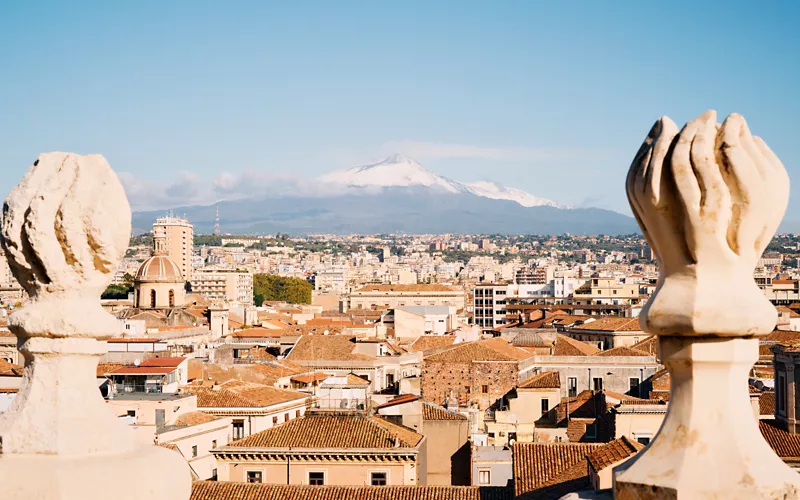 Yet another completely reconstructed jewel, this town offers the splendid Piazza del Duomo, the Palazzo degli Elefanti ("Elephants Palace") and the Fontana del Amenano Baroque fountain, and the Via dei Crociferi, a monumental 18th-century thoroughfare.