A medieval heart and a contemporary soul surrounded by walls declared a World Heritage Site. Our recommendations to discover the best of Bergamo. Two cities in one: Bergamo Bassa, both modern and industrious, and Bergamo Alta, both medieval and full of charm. History, music, culture and spectacular sights: this is something you must not miss!
1. A trip by cable car to reach Bergamo Alta
Reaching the upper town is already an exciting experience in itself. You may visit it by climbing the many stairs scattered around the city, or by using one of the two cable railways that cross the wonderful fifteenth-century walls. You choose, but whichever your choice, the show is guaranteed.
2. A stroll on the Venetian Walls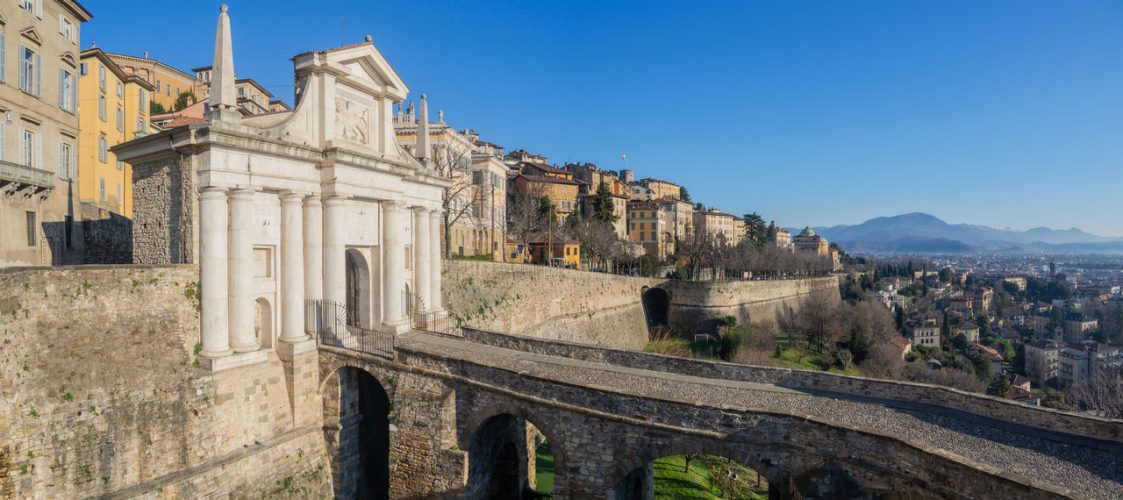 Yes, you read right. This is Lombardy, but the six kilometres of beautiful walls that surround the city of Bergamo were built by the Republic of Venice. Built between the sixteenth and the seventeenth centuries, the "Opera di difesa Veneziane" (Venetian works of defence) - which include, among others, the fortifications of the city of Peschiera del Garda in Veneto, and those of the city of Palmanova, in Friuli Venezia Giulia) became a UNESCO Heritage site in 2017. On weekends, the inner perimeter of the walls of Bergamo becomes a large pedestrian area, ideal for letting children run and play in total safety, or for a romantic walk under the moonlight.
3. Sipping a coffee in Piazza Vecchia: the Renaissance "lounge" of Bergamo
All roads lead to Piazza Vecchia: you cannot go wrong. Take the time to enjoy a coffee in one of the historical coffee-bars overlooking the square, while watching the slow coming and going, forgetting the bustle of the large cities. Piazza Vecchia needs a visit unhurriedly for its stones can tell you a story that is almost a thousand years old.
4. Discovering the two faces of the Basilica of Santa Maria Maggiore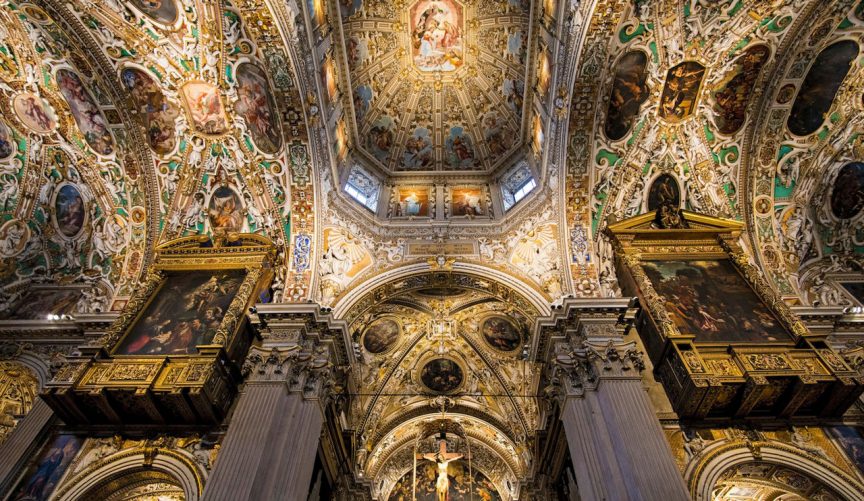 You can take a 400-year journey at the discovery of the history of architecture simply by stepping inside this Basilica's doors. The Basilica of Santa Maria Maggiore will amaze you, with its Romanesque-Lombard facade and its Baroque interior. Leaving the Basilica, and crossing the street you can visit another city landmark: the Cathedral of Bergamo.
5. Admiring Art History Masterpieces
Raffaello, Tiepolo, Beato Angelico, Botticelli, Bellini, Mantegna, Tiziano and Rubens are just some of the great art masters who make the Accademia Carrara an artistic treasure trove that cannot be missed. But Bergamo can make any of your artistic wishes come true. If you love contemporary art do not miss a visit to the halls of GAMeC (Gallery of Modern and Contemporary Art of Bergamo). The Gallery houses a permanent collection of more than three hundred works by twentieth century and contemporary artists, and offers a wide program of exhibitions and cultural events that are complemented by workshops and activities for children. Art for everyone, for every age and for every taste.
6. Relaxing surrounded by nature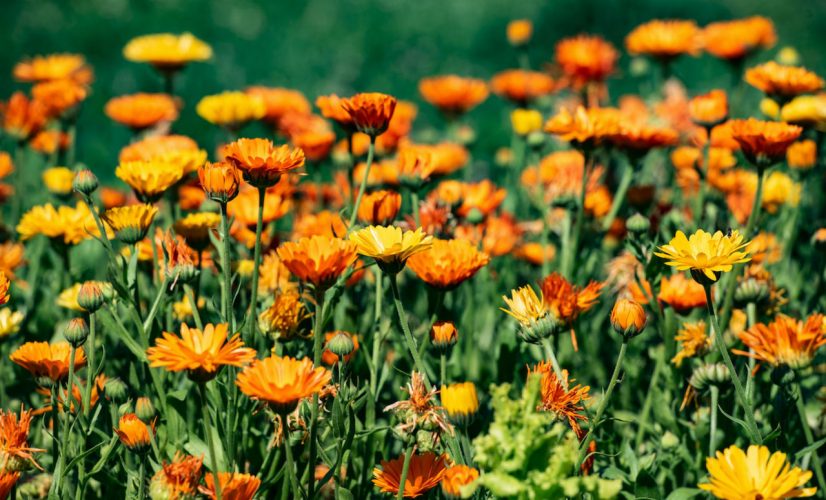 Bergamo has green corners hidden everywhere. Small vegetable gardens and extraordinary green oases pop up, like a mirage, among the stone streets of the Upper Town. After having taken in as much history, architecture and art as you can, it is time for a relaxing break and there is no better place for it than by visiting the Lorenzo Rota Botanical Garden: in its 1750 square meters, more than 1200 native, exotic and Mediterranean specimen coexist: carnivorous, aquatic, medicinal, food, ornamental, and dyeing plants. A small garden of Eden capable to captivate even non-experts.
7. Get charmed by the rhythm of music
Bergamo is the birthplace of the great nineteenth-century composer Gaetano Donizetti (among his works, L'elisir d'amore, la Lucia di Lammermoor) to whom the theatre by the same name is dedicated. In addition to the rich seasonal program, there are two spring events one cannot miss: Bergamo Jazz, with international artists and exceptional artistic direction, and the "Donizetti Night", a great festival of music during which the opera songs fill the alleys, cloisters and monuments of the city.
After having nurtured the eyes and the mind, it is time to sit down at the table and enjoy the best of Bergamo's food and wine tradition. A recommendation? Here's a full menu: casoncelli alla bergamasca (ravioli stuffed with meat, Parmesan cheese, raisins and amaretti cookies) served with melted butter salmi hare or polenta taragna with Alpine cheese. You must also taste the many excellent local cheeses (Taleggio and Branzi, for example) and finally "polenta and osei" a chocolate marzipan and sponge cake that looks exactly like the second course by the same name, consisting of stewed birds served with polenta. If you truly wish to indulge and if you are still hungry, try a slice of Donizetti Cake (a doughnut made with flour, starch, butter, sugar, eggs, pineapple and candied apricots with maraschino spirit and vanilla). Enjoy!