Fall in love in Camogli
Valentine's Day in Camogli: during the most romantic week of the year, the seaside village becomes the City of Love
Discover the romantic side of the village of Camogli, and experience a unique Valentine's Day.
Fall in love in Camogli 2023: the most romantic setting ever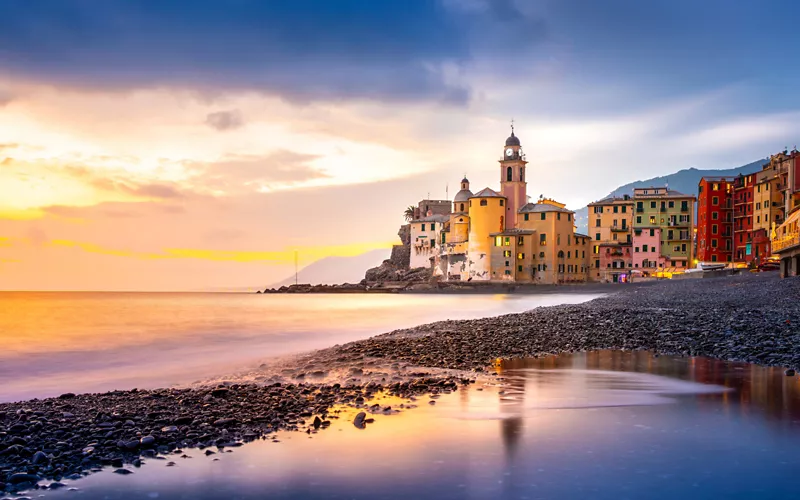 It is impossible to imagine a more romantic setting for exchanging or renewing a promise of love than a fiery sunset or a starry night in the Gulf of Paradise, while the waves crashing on the shoreline serenade you.
It is no coincidence, then, that since 1988 the charming village overlooking the Ligurian Sea has officially become the City of Lovers. Since that time, every year in February, there has been a celebration of San Valentino... Innamorati a Camogli (Valentine's Day...Fall in love in Camogli), the event that the tourist resort near Genoa dedicates to the Feast of Lovers, with a calendar full of events and exhibitions.
For the 2023 edition too, which is scheduled to take place every weekend from 4 to 19 February, many truly unmissable events are planned. 
A competition for the most beautiful love poems in Camogli
The competition of the same name is dedicated to love poems. The initiative has been the key event of the festival for many years now, rewarding the best unpublished poem of under twelve lines in the Italian language. But there is also a section in Genoese, in which hundreds of writers, poets and enthusiasts from Italy and around the world participate every year.
The most outstanding poem, chosen from the twenty entries selected by an accredited jury, is awarded the Special Prize of the City of Camogli: a crystal sailboat suspended between land, sea and sky - symbol of the seaside village, 'the city of a thousand white sailboats'.
Enhancing the atmosphere and adding to the chemistry of the couples exchanging tender kisses by the sea, are the verses of those twenty poems, reproduced and displayed along the pier of the marina and in the hamlets of Ruta and San Rocco.
Red hearts and immortal loves for Valentine's Day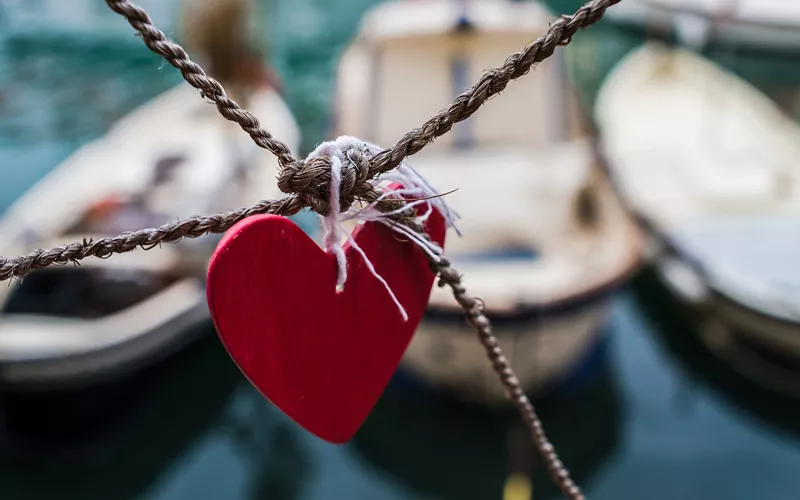 The ever-present red hearts and love knots, distributed at the Valentine's Day info point, have also become collector's items. These are small coconut-fibre hearts on which lovers immortalise their names, a dedication, a promise, and then consign them to time, knotting them to the large nets skilfully draped along the pier of the small port by the Camogli Fishermen's Cooperative.
It is a small ritual you simply cannot resist, but also an excuse to return to Camogli in future years: to renew a sweet memory, or to check if your hearts have remained intact amidst the storms of life.