Italy's 3 biggest food festivals: deliciousness and tradition
Among the countless unmissable festivals and gastronomic events, we're here to tell you about the three most important. Here are 3 incredible food festivals sure to satisfy both your palate and your curiosity.
Striking gold with white truffles in Alba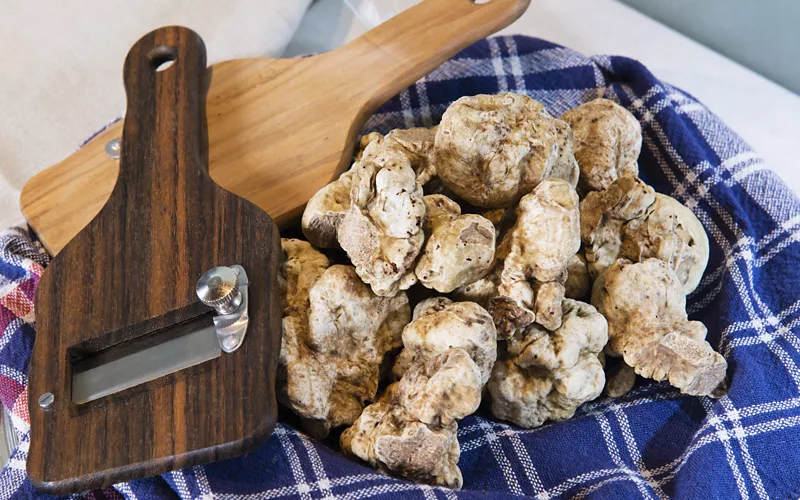 Every autumn, from 8 October to 4 December, comes the International Alba White Truffle Fair, one of the greatest showcases of haute cuisine and Italian excellence.

In the historic centre of Alba, you can admire the exhibition area dedicated to the infamous White Truffle, the Tuber magnatum Pico. You can purchase varieties from the forests of the Langhe Roero and Monferrato, a UNESCO World Heritage Site, to accompany the best local food products and fine wines. After tasting all the delicacies on offer, a tour of the architectural beauty of the "City of a Hundred Towers" is a must.
Torrone di Cremona nougat: celebration and tradition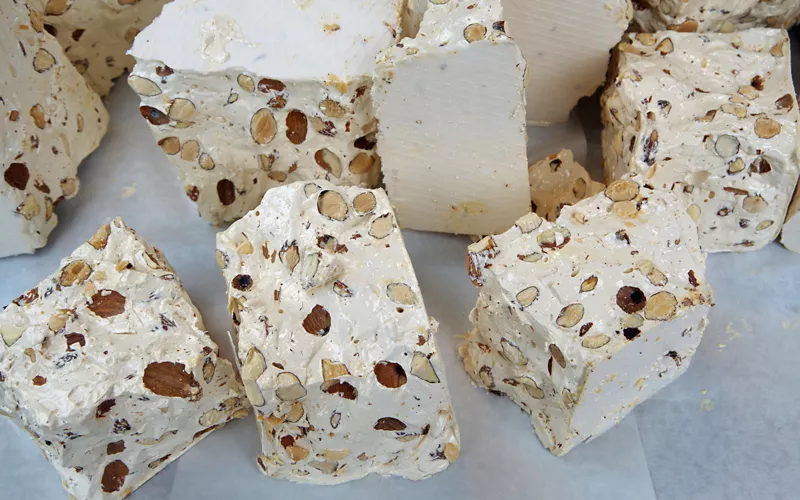 From 12 to 20 November, don't miss the amazing Nougat Festival in Cremona. For nine days, the old town centre bursts into life with various events: from the more traditional with the giant nougat constructions and Golden Torrone award, to the historical re-enactment of the wedding of Bianca Maria Visconti and Francesco Sforza.
The programme also includes fantastic tours. For example, you can climb aboard a Sperlari locomotive for a city tour, ending at the Sperlari store on Via Milano 9, where you can learn interesting facts about nougat and buy the delicacies on display. Or you can take a trip on the river Po, which for the occasion turns into a sweet and savoury tasting experience of Rivoltini artisan nougat and Negroni Cremona Salami.
Looking for a glamorous touch? In Cremona, during the Nougat Festival, you can arrive from Milan aboard a historic train, complete with steam locomotive and 1930s carriages.
Oh Bej! in Milan: the magic of Christmas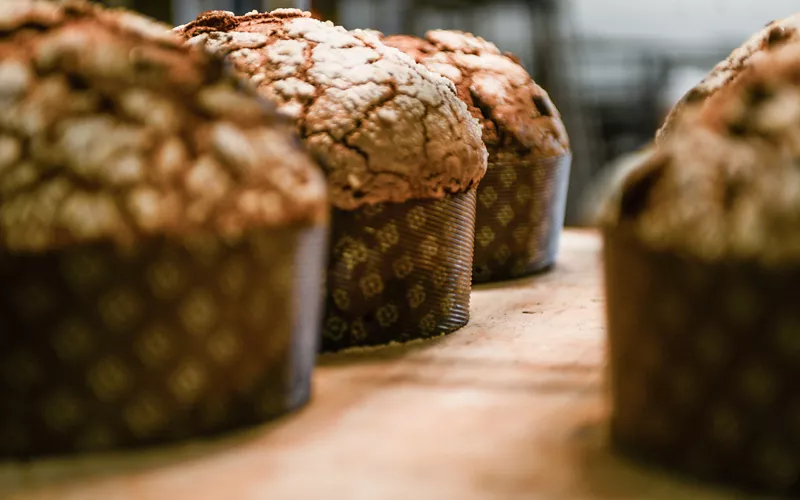 If you think Christmas already brings with it a magical atmosphere, try visiting the age-old Oh Bej! Fair. Oh Bej! is a market organised in Milan from 7 to 10 December around the Castello Sforzesco and Parco Sempione.

This is the most traditional and popular event during the week of Saint Ambrose, which for five centuries now has led the Christmas festivities of Milan, with sweets, surprises and a plethora of unique products all kinds. The most popular are the firunatt or firòn, smoked chestnuts strung into long strands. You'll also find honey and, of course, the ever-present panettone, the city's signature dessert.